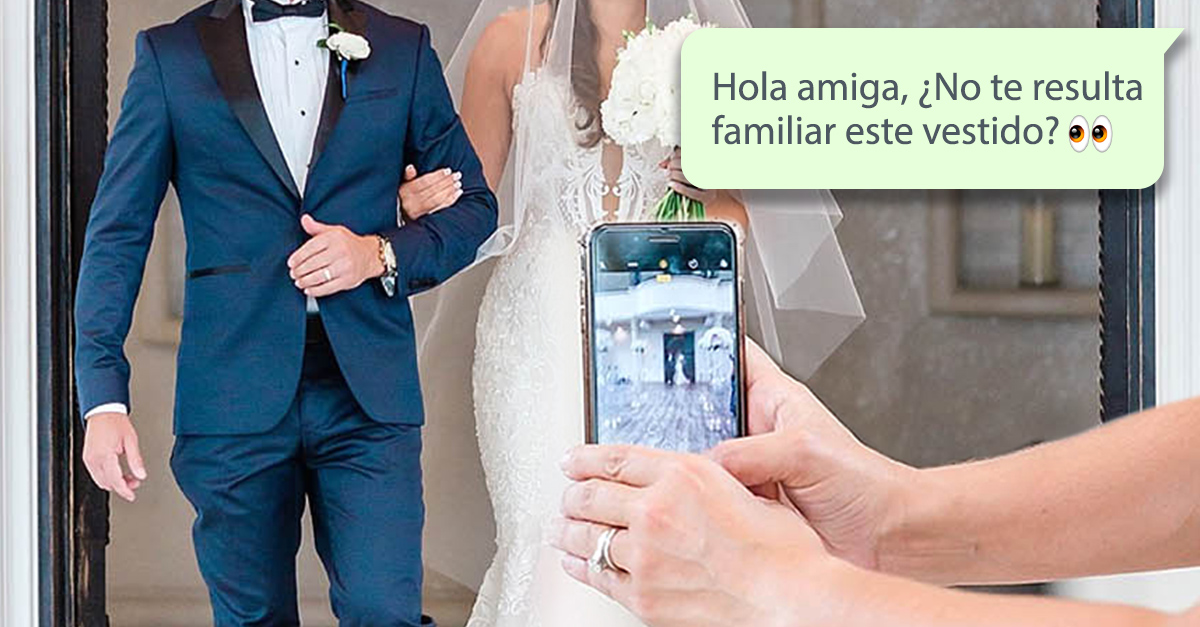 How likely is it that on your wedding day you will receive a rather unpleasant surprise from your future husband? A very very minimal! However, this girl ran into that unfortunate fate.
It turns out that the friend of a Reddit user got divorced and some of her belongings disappeared from home, including her wedding dress. She later learned that the dress had been worn by her ex-husband's new partner for her wedding day.
The author of the story began by recounting that at work she met Mary and Adam, a couple who worked in different areas of the company, but she was closer to Mary. Unfortunately, her friend left the company to pursue another.
The couple had been married for five years, so it was a surprise for everyone when they found out in the company that they were divorcing because Adam had cheated on her. Given this, the Reddit girl said that she had to call her friend to find out what was happening and to show her some support.
Mary never spoke badly about Adam, the only thing she mentioned was that after he left home, several of his family belongings, which were an heirloom, were missing and so was her wedding dress. At first, she thought she had put them in a different box when she moved in, but after a couple of days, she found no trace of them.
After a while, Adam invited her to his wedding with the woman he had cheated on Mary with, a girl named Chelsea. She agreed, but she first made sure that Mary was okay with it. On the day of the wedding, she realized that the future bride was wearing a dress similar to the one her friend had worn, so without thinking about it, she took a picture of her and sent it to her accompanied by the message: "Doesn't it look good to you? familiar this dress?
Mary did not reply to the message, but an hour later, police arrived at the wedding venue and Chelsea was asked to remove her dress and all her jewelry. However, she refused and started arguing and then Adam joined in.
Because they attacked the authority, the policemen took them to the station and all the wedding guests had to leave. Once investigations were done, they discovered that the dress and jewelry that Chelsea was wearing actually belonged to Mary, who recognized them when she saw the photograph of her.
Before what happened, Mary asked Adam several times if he had her things, but he denied everything saying that he had never seen them. Chelsea had to drop off her jewelry and dress at the station and came home in her underwear and covered in Adam's jacket after they were let go.
The next morning, Adam came to the office furious and began blaming the author of the post for sending the photos to Mary and ruining their wedding. Although she felt attacked, many people supported her because Adam's actions turned out to be too offensive.
Adam's party was probably ruined, but it was all because of his bad deeds in stealing Mary's precious jewelery and dress.