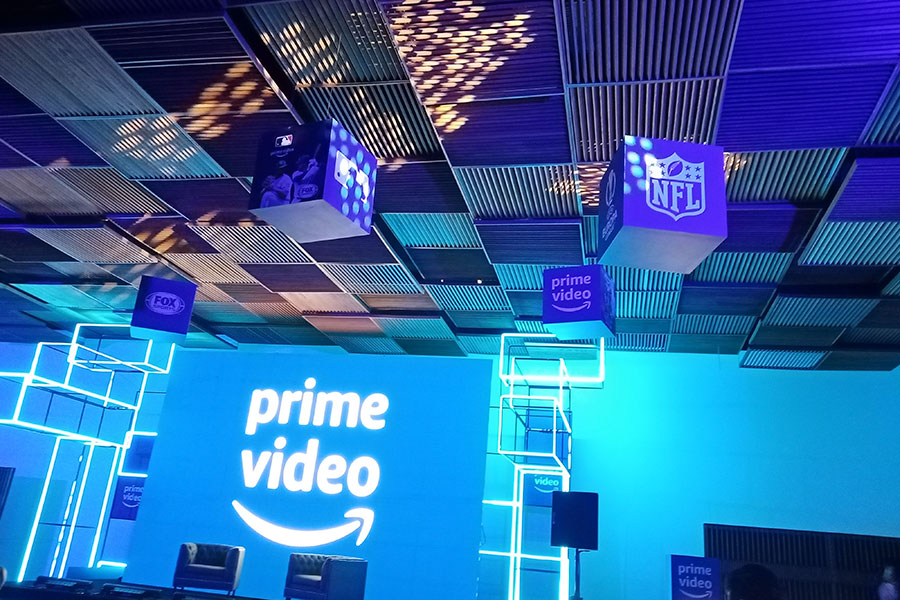 Starting today, Fox Sports will be available at no cost to all Amazon Prime Video users.

Fox Sports Premium will remain on the Amazon service as exclusive content from the UFC, WWE, Formula 1 and more.

In the last 2 years, the number of users of streaming services in Mexico has doubled, so this alliance offers new alternatives.
Amazon Prime Video It is committed to becoming the entertainment center and hopes to achieve it hand in hand with Fox Sports.
The Streaming platform has sought to expand its horizons and open up to new possibilities. Thus, with the arrival of the catalog of Fox Sports viewers will be able to have news such as live matches and access to the three channels of the chain.
Liga MX, Formula 1 and NFL; Fox Sports arrives on the Amazon Prime Video platform
As part of a new alliance, the content of Fox Sports has arrived Amazon Prime Video. This was announced through a press release where all the details and special content that we can enjoy on the platform were discussed.
This agreement seeks to correct for the platform the sports section that has already been so common in platforms like HBO Maxwhich already has the broadcast rights for the UEFA Champions League.
Joab Galindo, Director of Sports and Marketplace for Amazon Prime Video in Mexico commented the following:
"Starting today, Fox Sports comes to Prime Video at no additional cost for Mexico. But what does this include? Well, this includes Fox Sports channels 1, 2 and 3 through which Prime Video users will be able to enjoy: Liga MX matches; from the NFL, including the Super Bowl of course; Major League Baseball, including the World Series; and of course, closely following the performance of Checo Pérez in Formula 1″.
Likewise, Joab Galindo highlighted that original Fox Sports productions can be enjoyed, as well as those programs related to debate tables.
"As you know, Fox Sports had been available through our Channels service, that is, Amazon Prime Video users could subscribe to Fox Sports with an extra payment, however, as of today this changes and Fox Sports is available at no cost to all users."
Despite this, he assured that the Fox Sports Premium service will remain in the Channels service as an additional cost with exclusive content from UFC, WWE, Formula 1 and more, but without commercial ads.
Secondly, Cristina Ruiz de Velasco, the Director of Business Development at Grupo Lauman He pointed out that for Fox Sports the importance of this agreement is to highlight all its content and expand it towards new possibilities. One of the big bets is the Liga MX Femenil, which is constantly growing.
"We are the number one sports channel in Mexico. Last Super Bowl we had nearly four times the ratings of our closest competitor. […] We are giving a much broader offer for all people and now they will be able to follow it through Prime. […] The Premium channel is a differentiated offer, it is the option for those who want more. There we broadcast Formula 1 without interruptions, soccer without commercials, WWE and the numbered fights of the UFC".
The director highlighted this new agreement with Amazon Prime Video and took the opportunity to highlight that they seek to endorse their commitment to the Mexican viewer.
The business leaders declared that this sports option will be available starting today and will be progressively added in the form of a computer display of banners that will take the user directly to this option on the platform.
In addition to this, they highlighted that this option would be "one click away", so a great reception is expected from sports fans. There will be in this option a "carousel" that will allow you to revisit those events that you missed in real time.
There will be an option on the platform called "next events" where everything that is about to come to the platform will be reported in the Fox Sports section and, in turn, it can be added to a watch list.
The subscription to the premium option of Prime Video in Mexico costs 130 pesos per month, while the normal membership will continue to cost 99 Mexican pesos. The latter is the one that will have the content of Fox Sports 1, 2 and 3.
Finally, Joab Galindo and Cristina Ruiz de Velasco commented that, unlike other streaming services and other television channels, the commitment of Amazon and Fox Sports will stand out for not focusing on just one sport, but on a wide range of options for everyone the users.
Now read:
Amazon Prime launches live action of God Of War; Will she end up sued like Halo?
The Boys at risk? Amazon Prime actor sleeps in jail
Fox Sports commentator acknowledges dismissal for working drunk (he has already recovered his image, he says)
Fox Sports has already started selling Super Bowl ads from 2023!