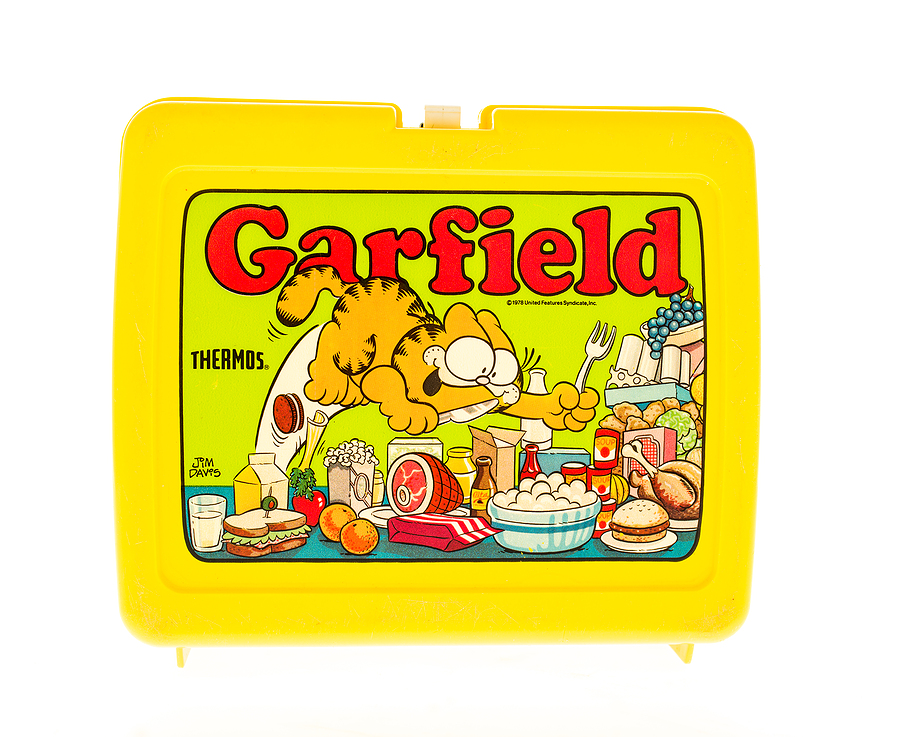 In licensing, an interesting universe of characters has been built, who have found in this segment a unique opportunity to become popular with the consumer on a massive scale.

Various brands have taken this segment with absolute seriousness, Disney, for example, is the leading company in sales within retail thanks to this category.

The impact of the characters in licensing has given way to advertising strategies based on special editions.
Let's imagine you're a school supply brand and you want to boost sales of a product that has struggled to mobilize its inventory. Faced with these dilemmas, the licensing it has become a key guideline to be able to achieve greater interest in a product, either due to inventory or launch needs, taking advantage of seasonality, renewing a certain product line or reaching a new consumer segment.
For each case, the brand opportunity is patented from a story and the most important thing is that in each of these it refers to what is correct and what is not.
Let us think of increasingly bold references before which it is worth understanding why the image of a certain character increases the value of a product as it is stated on its label.
In one of the latest studies License! Global carried out internationally found the top licensees and listed them in its Top 150 Global Licensors study.
Among the first places in this study was The Walt Disney Company, with retail sales of 54 billion dollars; Meredith Group, with $30.1 billion; Authentics Brands Group, $13.8 billion; Warner Media with $11 billion and Hasbro with $7.8 billion.
The great efforts made in licensing have a clear objective, among other main ones, such as moving the brand's inventory.
The inventory of a brand consolidates a crucial sales resource in the market and this has led to the resolution of tasks that have helped to understand what is valuable in the sale of products and, most importantly, what defines weighty tasks before the consumer, especially in an environment that has innovated.
The case of Garfield, for Pussycat; Sailor Moon for Vans and Wandavision for Disney, have a common denominator before the consumer and that is that they appreciate promotional products, where beyond the functionality or benefit of the purchased product, you are buying the promotion of a character or brand.
Advertising Specialty Institute confirms the above when it carried out a study where it wanted to measure what types of promotional products were the favorites of consumers and far from being deserted, its study filled at least 10 categories with a high number of preferences, as We will see in the following list.
| writing instruments | 89 |
| --- | --- |
| T-shirts | 80 |
| liquid containers | 78 |
| bags | 73 |
| caps/hats | 69 |
| outerwear | 67 |
| Polo shirts | 65 |
| desk accessories | 64 |
| calendars | 62 |
| USB flash drives | 58 |
| Umbrella | Four. Five |
| portable batteries | 33 |
Garfield selling cat food
The image of Garfield dates back to the 1970s and the cartoon has been consolidated since then with a narrative that continues to impact today, now that Minino had the great idea of ​​using the image of the endearing cat to present his new lasagna flavor. The measure does not disappoint, because the cartoon character is one of the 15 most popular, according to a study ofYouGov.

"Minino always seeks to create new experiences between cats and their owners. Each product seeks to enrich and strengthen the 'michis'. Through our flavors like Minino Yum! Garfield Flavor Lasagna Special Edition, we seek to give them a complete diet for a better well-being", he explains Samantha FigueroaBrand Manager of Minino.
Disney taking advantage of the seasonality of a series
Wandavison became at the time the best attraction of Disney +, as a series without waste, being inspired by the famous Scarlet Witch of Marvel, which followed a weekly chapter premiere strategy.
The famous series then became an opportunity without wastewhich led the company to solve an ingenious sales strategy: products inspired by each new chapter.
This commercial resource is so far an interesting move that reveals how interesting narratives turned into merchandising are.
@shopDisney Are there any plans to release more Wandavision merch to the UK store? I'm after this shirt from the US store in particular ☺️ pic.twitter.com/qpPNoXI05q

— Em ⚢ (@em_morgxn) March 8, 2021
---
– Within the Mexican market, important insights have been determined, from which a certain license can be used –
---
Reach a new segment
Sailor Moon is one of the most popular manga stories on the market and its value as history is not wasted, on the contrary it becomes a sales pretext for brands like Van'swho took on the task of launching a line inspired by this famous heroine.
– Am I going to buy that shirt from the Vans/Sailor Moon collection?-

– I am going to buy that shirt from the Vans/Sailor Moon collection.- pic.twitter.com/o7M59zDC71

– Jorge (@luis_jorge87) June 23, 2022
The sales market has found a work area in licensing, which has been able to renew the basic concepts, which help to understand classic strategies such as promotions and make design a strategic ally, to add characters to its product identity.
Now read: