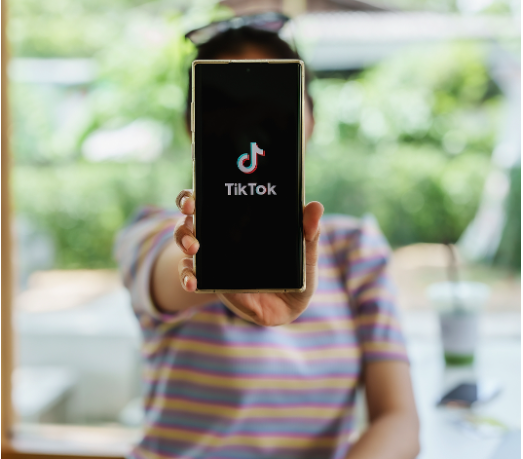 73% of people feel a deeper connection with brands if they can interact with them on TikTok.

Studies confirm that 67% of consumers use the platform daily and are inspired by it to buy.

EDEM uses these metrics to train those responsible for the creative content of companies, regardless of their size or line of business.
The School of Marketing (EDM), from Grupo de Comunicación Kätedra, has just opened a two-week course to identify the virtues of doing business within one of the most famous and used virtual platforms in the world: TikTok.
In 15 hours and in person, users will be able to understand the strategies used by big brands to increase their growth and positioning in social media and to advertise effectively on the Chinese network which is in trend.
And it is that, today, despite the fact that many are detractors of TikTok, the platform has proven to be more useful for the community of millennials Y centennials thanks to its ability to entertain and retain their attention for hours, something that marketing and advertising professionals must understand when defining their action plan of brand awareness and consolidate its strategy of social media to convey original messages and reach a target audience.
In fact, according to TikTok's own Audience Understanding Report, among the four main motivations that lead consumers to engage with certain platforms and social networks, the community highlights entertainment as a means of distraction that offers them content with the objective to make them laugh and lift their spirits (75 percent); while keeping up with events, learning and connecting with other people take a second, but not least, flat.
"The motivations identified in the study represent an opportunity for advertisers to change the way they interact with users and build entirely different connections with their brands.", says Stuart Flint, Director of TikTok Global Business Solutions for Europe.
In terms of marketing, the platform study says that users seek participation between brands and consumers, so they are more receptive to advertising content; 83 percent of people are more likely to react to branded content on TikTok, compared to 59 percent on average.
EDEM teaches the virtues of TikTok
After the health crisis due to Covid-19, more than a billion people turned to TikTok in 2021 to entertain themselves, share joy, learn new things, create and celebrate the moments and movements of the year, so this social network currently teaches us how brands can play an important role in front of the new generations.
Through a broad agenda, which covers branches such as: What is TikTok and how does it work? Understanding of the TikTok algorithm; Comparative TikTok vs other social networks; How to create a company profile with a solid audience on this platform? Management and control of the interface; Storytelling; SEO; Organic Metrics; and much more.
To lead those interested along the path of learning, curiosity and, above all, specialized marketing, EDEM will have one of the great experts in the industry: Pedro Garassino, CEO & Founder at BOURBON Agency.
With this orientation and, unlike in past years, marketers, students, active professionals and amateurs who are interested in the subject will be able to interact with professors and program participants during classes and make NETWORKING all the Friday from 09:00 to 14:30.
Don't miss out on this opportunity, as this management program is suitable for any sector that has as its key objective to increase the sales and profits of its business. In addition, at the end of the program you will receive recognition for your participation and a certificate with curricular value from the School of Marketing, one of the leading specialized institutions in Latin America, with more than 10,000 professionals trained in marketing.
Now read:
Become an expert in Digital Marketing with this EDEM Diploma
Learn to tell a story with the EDEM Storytelling Executive Program
Specialize in retail marketing with this EDEM diploma