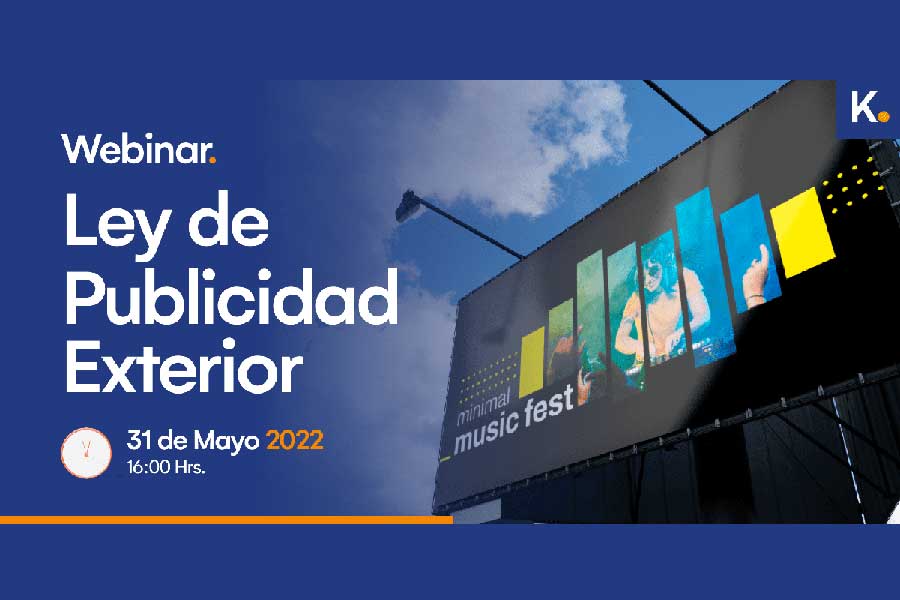 The CDMX government is seeking to update the rules in the new Outdoor Advertising Law, understands its impact in this Webinar that Kätedra has for you.
Martí Batres, Secretary of the Government of Mexico City, delivered to Congress the new initiative of the Outdoor Advertising Lawwhich is abrogated in the Federal District Outdoor Advertising Law and issues the Outdoor Advertising Law in CDMX.
One of the main objectives of this new Outdoor Advertising Law is that it seeks to make some adjustments and prohibitions, which would seek to order the urban landscape and regulate the installation of advertising spaces, changing the direction of advertising efforts to which companies must now adapt when defining their investments and marketing strategies. positioning.
These "small" modifications could completely change the landscape of outdoor advertising, so now professionals who develop in this area must adapt to this regulation to avoid being sanctioned or accused of carrying out illegal advertising.
Kätedra understands what the new Outdoor Advertising Law means for those who develop in the industrywhich is why it has chosen to create and offer you a Webinar that allows you to understand the key points about these changes and thus deploy your advertising efforts assertively and legally, all in the same Webinar.
To ensure the quality of this Webinar and that you obtain all the information you need about the New Advertising LawCynthia Solis, an IP consultant with extensive experience in the international registration of trademarks and designs in an international law firm in France, will provide you with all the information in this regard.
The experience of Cynthia Solis consists of various areas of expertise including trademarks, designs, copyrights, data privacy protection, cybercrime and domain names.; Broadly speaking, it manages client portfolios in the field of new technologies in matters of copyright, trademarks, confectionery and data privacy, among other characteristics. Likewise, his specialties are intellectual property, new technology law, cybercrime, internet governance, protection of personal data and privacy, in addition to being a member of the International Non-Profit Organization AGEIA-DENSI and founder of the Mexican chapter .
Within this Webinar, topics such as what the new Law on Outdoor Advertising allows, economic and administrative sanctions, legal implications for brands, their advertising alternatives and others will be discussed. points you can learn by clicking on this link.
Also, you can access and buy this Webinar to learn the details of the Outdoor Advertising Law by clicking on this link that includes a ticket to the live online session that will take place on May 31as well as access to the recording during the following 7 days.
Do not miss the changes that the new Law will make and avoid creating advertising campaigns that lead to serious consequences.