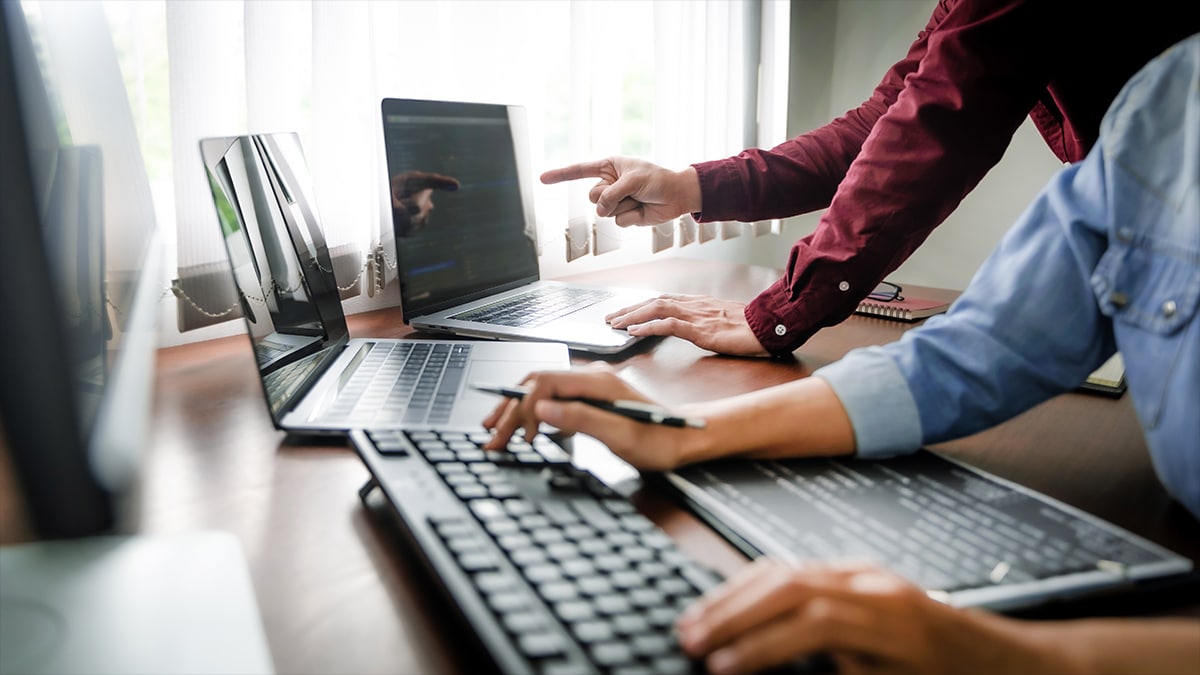 Key facts:
Technology students, between 18 and 22 years of age, can apply to the training program.

Mentors will help young people apply for a permanent position as ethical hackers.
The Chilean cybersecurity company Hackmetrix reported that it is creating its own academy of white hat or ethical hackers, with the idea of ​​training the experts who will protect the startup of Latin America in the coming years.
In a press release received through the CriptoNoticias mail, Hackmetrix points out that it is urgent to have cybersecurity experts. It is because more than 80% of the companies in the region need to have a hacker that is capable of understanding the behavioral patterns of cybercriminals, either to provide quick responses to their attacks, or to prevent them.
The cybersecurity company assures that it is taking firm steps to consolidate itself in Latin America, which is why it is looking to expand throughout the continent. It already operates in Chile, Colombia, Argentina and plans to strengthen its presence in Mexico.
The Mexican territory appears as a key factor to materialize the plans of Hackmetrix, taking into account that it appears as the second country with the highest number of cyberattacks after Brazil.
And, as if that were not enough, it is planned that cybersecurity incidents increase this year in Mexico, by more than 50%according to data from study Digital Trust Insights 2022 from the firm PWC.
Caption: Executives expect cyberattacks to increase in 2022, including cryptocurrency mining and ransomware-related incidents. Source: Trust Insights 2022 Global Report.
The C-Suite guide to simplifying cyber readiness, today and tomorrow: PwC.
In fact, the entire world expects a significant increase in cyberattacks this year, including incidents related to cryptocurrency mining and ransomware or data hijacking in exchange for bitcoin (BTC), as shown by the Trust Insights 2022 global report.
Latino IT Systems Advocates Wanted
These not very encouraging numbers for the whole world and for Mexico in particular, also show another perspective, as it is that the planet is in need of at least 3 million specialized cybersecurity professionals.
"To meet this demand, we have decided to launch our own remote hacker academy. And for this, we are looking for technology students, those creative, curious and persistent people who don't let anything stop them," says Alejandro Parodi, co-founder and CTO of Hackmetrix.
So young technology students, aged between 18 and 22 who are residing in Latin America, may enroll in the training program and attend in virtual mode during the 9 months that the specialization lasts.
Hackmetrix ensures that the program "is based on the same system with which the United States government trains its cybersecurity professionals". However, in its 3 blocks it includes training sessions to "guarantee the best learning of the future of security in Latin America", as added by the company.
Some of these sessions are: leveling knowledge and theory to start as an ethical hacker, testing the talent and ability to solve the puzzles that the world of hacking can offer, and understanding offensive security from the forefront.
At the end of the program the students will have the opportunity to apply for a permanent position as an ethical or white hat hacker. "And he will do it together with his mentors from the Hackmetrix program," says the cybersecurity startup.
The cybersecurity startup did not report when its training program for Latino youth begins, nor does it report whether registration is free or what the requirements and channels are to apply to the course. For that reason CriptoNoticias sent a request for comments that Hackmetrix had not responded to at the time of publication of this note.