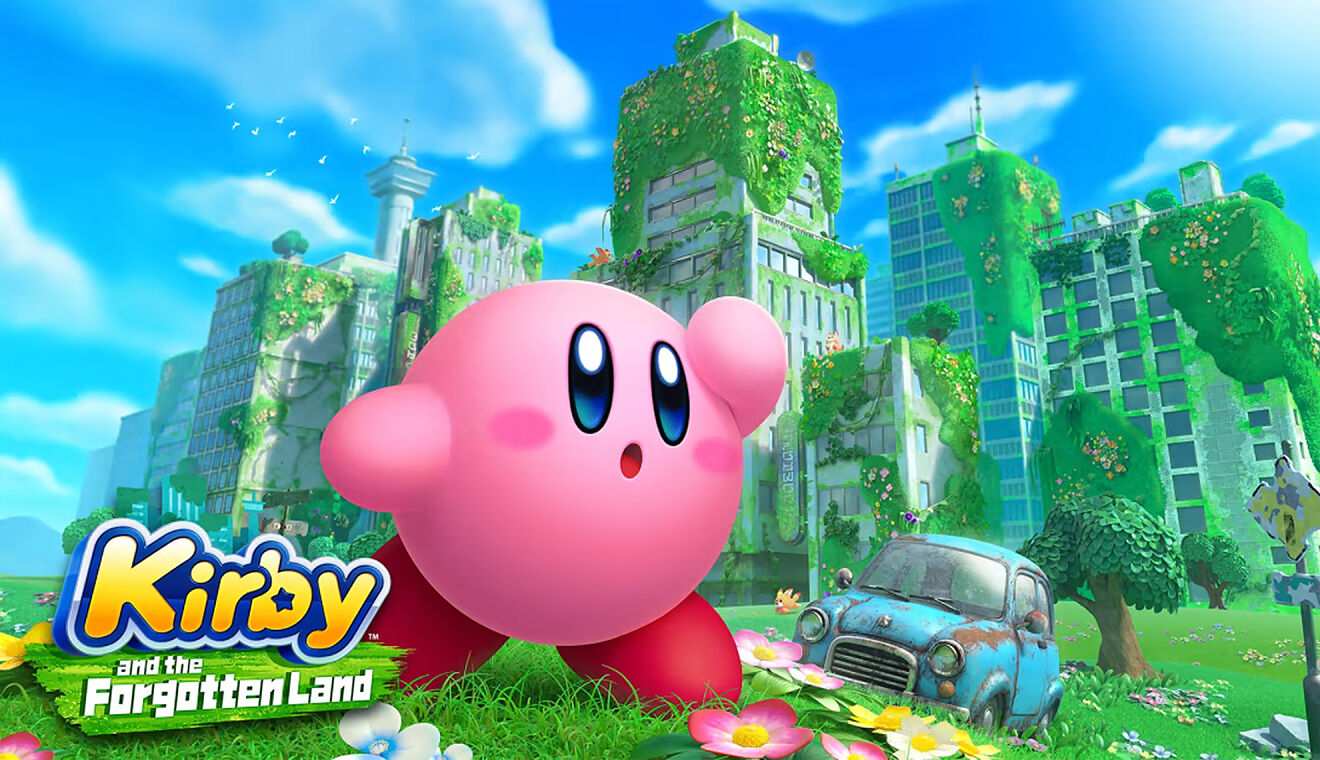 If there is something that Nintendo has achieved throughout its entire career, it is the creation of memorable characters. And I could even say that they are not only memorable, but that they manage to represent your brand throughout its entire existence.
By the year 1992 Sakurai had an idea in mind, a video game with gameplay suitable for all audiences. This is how they developed the sketch of our dear and endearing little pink friend.
As for his name, Sakurai and his team went through all kinds of facets, but over time no name seemed to be able to translate this goal of universality that the new installment needed.
At that time Nintendo was going through different legal problems, and where the most representative was that of Universal City Studios, which claimed that the big N had created Donkey Kong from King Kong. It was in this confrontation where the lawyer John Kirby comes to the rescue from his flying star, saving the skin of the company. It is then that Sakurai decides to call his new creation Kirby, honoring his legal hero.
With 35 deliveries in his pocket, without his different appearances in various video games, H.A.L Laboratory has done an amazing job translating this vision. Making Kirby today one of the most emblematic and charismatic icons of the big N.
Our dear friend is reunited with us this March 25th. And he brings with him new surprises in his development.
A mysterious portal threatens the world
Let's be honest, a common denominator and belonging to the DNA of the saga is the simplicity with which it approaches both its new adventures and its difficulty. Let's not expect, at least for the moment, intricate scripts and exorbitant difficulties. It is not the essence of Kirby and it was not raised in his vision either.
Basically the story is similar to the others. Our beloved pink hero enters an unknown world which he must save, but not before making friends along the way. Let's face it, who wouldn't be friends with Kirby?
Our goal is to restore peace and save as many Waddle Dee as possible, who will help us throughout the story.
Change of chemistry, but with an unalterable essence
One of the strengths of this new return to "Dreamland" is the RPG touch that they have decided to give to the saga. We are used to a linear and simple delivery. Day by day, Kirby and the Forgotten Land brings a piece of the RPG world.
Throughout the adventure we will obtain items which will allow us to improve the different powers that we manage to learn at each level. I know that sounds silly, since it's basically the basis of all RPG mechanics. But for the saga it is a 180° turn.
After many years, HAL Laboratory decides to bet on a substantial change in the game dynamics, challenging the saga to the contemporary, which seems to me to be the right path. It was time to take risks, regardless of whether they are substantial or not.
In each world we will find different skills to discover, we will have those already known by everyone and some new ones as well.
But the most remembered are and will be the transformosis. In general, Kirby adopts the ability to transform not only into his enemies, but also into almost any type of inanimate object that we find along the way.
Did you want to know what it's like to feel a car? A spotlight? A canned beverage dispenser? EVERYTHING is possible, as long as it fits in your mouth (?).
The world expands, and with it also Kirby
One of the trademarks in almost all installments of the saga is the bidirectionality of the levels. At times it was difficult not to fall into that feeling of monotony or "lack of complexity". On the one hand, we knew that it was part of the vision and brand of the delivery, but at times we wondered why Kirby continued to hold tightly to his essence when several others had managed to expand and adapt?
Well, the change has come. With this new release to the market we find a much more open, deep and enriching world. I don't know about you, but I finally feel like I can get to know a little more about the world that surrounds this pink badge. The "almost" free mobility of the camera gives us that feeling of freedom that we have always longed for, and without forgetting the great development of each of the levels. The attention to detail is high enough, deep, sharp colors and lighting effects to enthrall even the most bitter of gamers.
On its sound side, we perceive live, fun and even emblematic musicalizations at some point. I feel many inspirations at every level, from Super Mario 3D Landeven retro touches like sonic 3d blast.