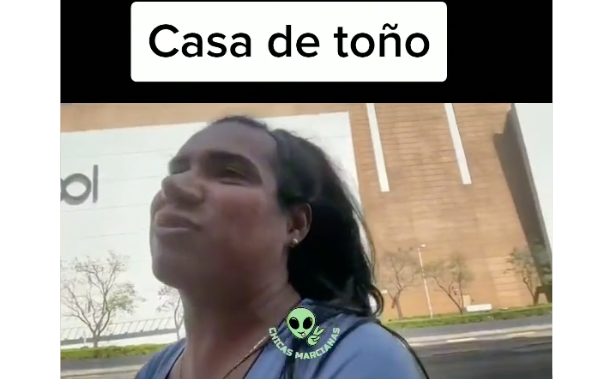 Influencer marketing can be carried out using various alternatives, such as mentions, promotions and exclusive use of brands.

48 percent of marketers who have carried out strategies with influencers have shown favorable results.

Some influencers have shown their interest in not paying for the products of establishments in exchange for a mention.
kimberly Irenealso known as one of "the lost ones", has asked for discounts from La Casa de Toño after constantly mentioning them, generating the disagreement of users in networks.
For some years now, the presence of influencers has been shown to be a strong opportunity for brands to position themselves in the eyes of Internet users, if they commit to carrying out influencer marketing strategiessince although it is a relatively "new" alternative, it has shown effective results to those who bet on taking risks.
Mediakix data shows that approximately 48 percent of marketing professionals who have directed their efforts to doing influencer marketing they have managed to receive better results compared to other channels, while 41 percent of them mention that the return on investment is similar, so more and more organizations are integrating this strategy into their efforts.
According to a recent study by CreatorIQ and Tribe Dynamics, 66 percent of companies decided to provide more financing to influencer marketing strategies During last year; as well as 52 percent of the brands have expanded their interest in the development of these strategies and achieve more efficient results.
There are several ways in which these collaborations with influencers can be carried out, such as "simple" mentions of brands through their social networks, more advanced audiovisual productions, when they establish themselves as brand ambassadors, the exclusive use of their clothing , enter without more opportunities to explore.
Some time ago a viral video circulated on the web, where we were shown "the losses" Wendy and Paola, who narrated that "some old men" had left them abandoned on a hill; Later, Kimberly Irene joined this group, resulting in three trans girls who have thousands of followers on their social networks and even used their fame to open their own travel agency.
On this occasion, Kimberly Irene from the lost mentioned that every time she goes to Mexico City she is in charge of going to La Casa de Toñowhom he claims to always mention on his social networks, but that they do not give him a discount or give him a dessert, thus causing discontent on the part of the users.
Among some of the dissatisfied comments towards Kimberly of the lost ones on La Casa de Toñowe can find phrases such as "how bad they look asking for discounts, courtesies, little gifts", "as if Casa de Toño needed their mentions", "they want everything for free", "since they have never worked, they really believe that things are easy to get" , "there are places that do not need mention because they are already well positioned and have a category, something that you do not", among other points of view in this regard.
The influencer marketing It has proven to be an efficient promotional strategy that can benefit both brands and internet personalities; however, on some occasions the content creators have been exhibited by some companies, since they were looking for free products before making a real collaboration, thus discrediting this type of initiative.
We have an example of this with the influencer with 1,578 followers who asked to eat for free in a restaurant, in exchange for him uploading a photograph of the food, where the owner of the establishment refused to carry out this type of "collaboration".
Promotion with 1,578 followers, do me the reverend fucking favor

– édgar núñez i magaña  (@EdgarNunezM) June 11, 2021
Although, this marketing strategy has proven to be one of the strongest in recent years, sometimes some influencers have come to affect the image and income of some establishments Because of his "content ideas", as was well demonstrated by that restaurant, he had to prohibit the entry of an influencer who made Muk-bang, since he lost income with each of his visits.
Influencer marketing is a good strategy for brands to follow, as long as a fair agreement is established between both participants.
Now read:
Carlos Muñoz publishes exercise routine on networks and fails as a fitness influencer
Before the arrival of AIFA, Egg San Juan suitcases conquer users
Uber driver in Miami reveals how much he earns taking SUV trips