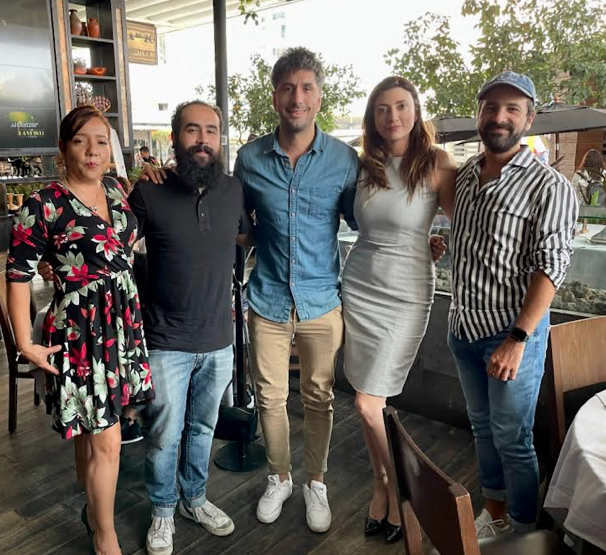 MEXICO
Tetra Pak increases the recycling of its packaging. For more than 20 years, Tetra Pack Mexico works together with all the actors in the recycling chain, mainly collectors and recyclers, to promote a circular economy and foster a culture of separation and collection of post-consumer packaging, all through the Allies in Recycling initiative in which 18 Mexican companies distributed throughout the country participate.
SUPER's new campaign for JOKR and a song impossible to forget. With a new campaign entitled "I ask for it, I have it", the advertising agency Super seeks to position JOKRa young application on the market, like a delivery app with which you can have everything you need from the supermarket, in minutes and without leaving home.
Cradlepoint updates and announces new features in its Cellular Intelligence technology in Mexico. cradlepoint, The world leader in LTE and 5G wireless network edge solutions through the cloud, announced an update that provides new capabilities through its Cellular Intelligence technology, these new features provide expanded visibility of LTE and 5G Wireless WAN deployments of the companies. As part of its NetCloud service, Cradlepoint has extended wireless WAN visibility to include cell tower locations with service provider details for each connected router or adapter.
The Home Depot joins the ninth edition of the Hot Sale. The Home Depot, the number one home improvement store in Mexico, joins the ninth edition of the Hot Sale, from May 23 to 31, to support its customers to carry out their home improvement projects. HOT SALE is the largest online sales campaign in Mexico, created by the Mexican Association of Online Sales (AMVO), with the aim of developing and growing e-commerce in Mexico. Through its site www.hotsale.com.mx it will offer exclusive promotions and discounts.
Coca-Cola FEMSA recovers 7 out of 10 coolers that have reached the end of their useful life. In line with its purpose of generating economic, social and environmental value in the communities in which it operates, Coca Cola FEMSA promotes the reuse, recovery and correct disposal of components and parts of the coolers used in the points of sale, thereby promoting the circular economy and caring for the planet. Through Imbera and EOS – REPARE, companies of FEMSA Negocios Estratégicos, a comprehensive scheme has been established for each stage of the life of the cooling equipment, with the possibility of reincorporating components when they are no longer functional and taking advantage of them to repair and /or produce other equipment.
ARGENTINA
Don and Flow won the Martín Fierro in the Advertising Notice shortlist. I see I see from Flow created by Don took the statuette of Martín Fierro as the best Product Advertising, in the celebration organized by APTRA. The great Argentine television event took place this Sunday, May 15, at the Hilton, and was broadcast by Telefé. The independent agency took the famous game "Veo Veo" as a creative resource to show different situations in which people of different ages enjoy their favorite Flow content, to watch on demand or live, and entertain themselves with a variety of content on demand. through the multi-screen experience.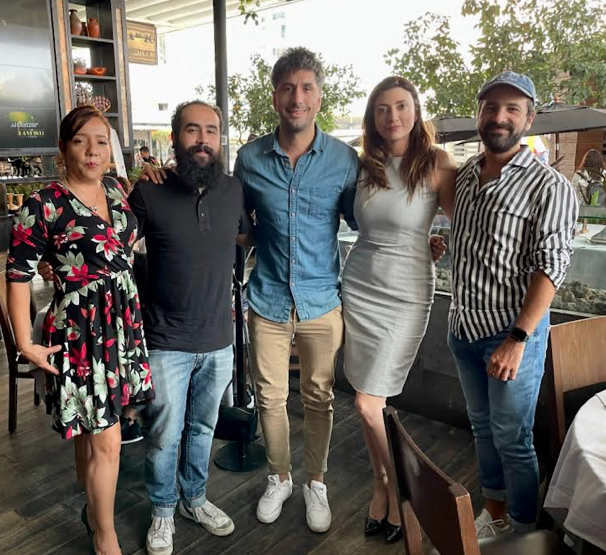 Kickads consolidates its expansion in Latin America and strengthens its link with advertisers and agencies in Mexico. kickads , a strategic mobile agency with a presence in Latin America and Europe, organized various engagement meetings with local advertisers and agencies for a week in Mexico City to present its portfolio of solutions. The agency provided Mexican brands and agencies with information and success stories about Panorama, a product developed with Augmented Reality technology, which allows brands to connect with users in a creative and innovative way; Blockchain, a technological solution applied to digital advertising, mainly in programmatic purchase in display and video formats, which individually certifies and secures each one of the impressions served; and applications of different rich media formats.