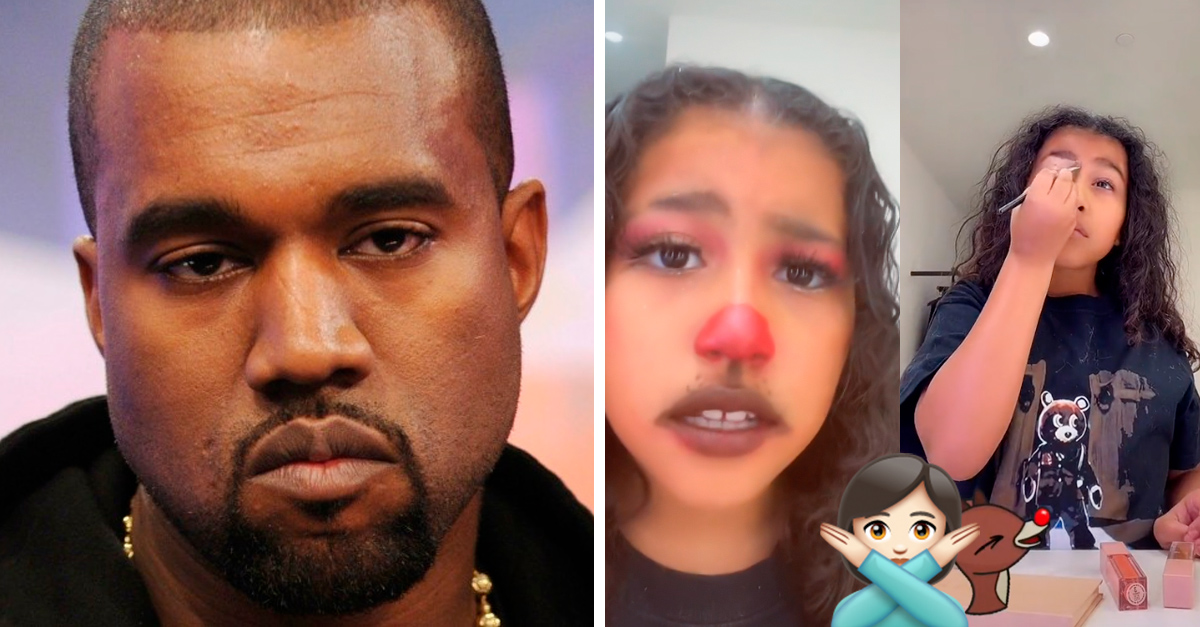 Kanye West has given something to talk about again regarding his relationship with Kim Kardashian, as the rapper does not agree that his daughter North uses lipstick to record videos on TikTok.
This situation has made him lash out at Kim, since he assures that he asked his cousins ​​to talk to the socialite, because he did not want to see her, much less argue with her. In addition, in his message he made her discontent clear, hoping that they could reach an agreement, something that did not happen.
The TikTok video Kanye is referring to is one in which his North wears brown eyeshadow and lipstick to emulate Max the dog from the movie. The Grinch. Previously, the little girl shared a video doing a reindeer makeup tutorial, on the occasion of the Christmas holidays.
Even though makeup is in a fun, costumed context, Kanye doesn't agree with his daughter wearing lipstick, much less having a TikTok account. These reasons have unleashed her fury and she let it be seen in an interview, when he said that he asked her cousins ​​to talk to Kim, because he did not want to see her or discuss it.
@kimandnorth

♬ I'm booked – How the Grinch Stole Christmas
There are two things I told them: One, tell her that her safety will not come between me and my children, and also tell her not to have my daughter wear lipstick on TikTok, and I don't approve of her TikTok at all.

And then it happened again. So I feel like he's provoking the bear or trying to antagonize me or create this crazy narrative where I'm the bad guy in the story.
This disagreement comes after the rapper criticized Kim's parenting style in the song. Eazy, in which he claims that his children have been raised by both babysitters and the Kardashian television crew and not by their mother. So far, Kim has remained silent and has not deleted either the video or North's TikTok account.