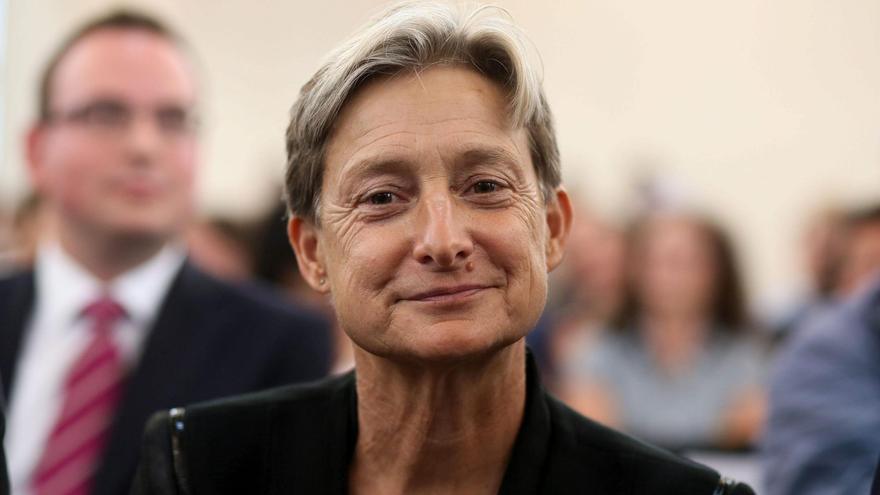 The Generalitat de Catalunya has today granted the XXXIII Catalonia International Award to the philosopher and activist Judith Butler, author of the work that is considered as the foundational of the "queer" theory.
The Catalan president, Pere Aragonès, together with the Minister of Feminism, Tània Verge, has made public the name of the winner of this award, which is given to those people who have contributed with their creative work to developing cultural, scientific or human values Worldwide.
Aragonès has highlighted that Butler has had a project aimed at "combating all types of violence", especially the one that determines "the life of the most vulnerable groups".
"Her work has revolutionized and transformed feminist theory with her studies on gender, her activism for gay and lesbian rights, and her support of the queer movement," she said.
Gender theory and "queer" theory
Butler has a doctorate in philosophy from Yale University (USA) and is considered one of the most influential intellectuals in the contemporary world, for her contributions to gender theory and "queer" theory.
The philosopher is the author of the book 'Gender in dispute: feminism and the subversion of identity', unanimously considered as the founding work of that theory.
"Butler reminds us that in order to guarantee the human rights of the whole world, the intersectional approach must be incorporated into feminist policies so that they are trans-inclusive, anti-racist and flee from capableism," said Tània Verge.
The Minister for Equality and Feminism has also highlighted that "Butler's theorizing about gender and 'queer' theory" "allows flee from fixed and binary denominations so that people can live freer".
The XXXIII edition corresponds to the award of the year 2021 -it had not been announced until today due to the pandemic- and the delivery is expected to take place in the coming months.
The prize money is 80,000 euros and the winner is also given the sculpture "La clau i la lletra" (The key and the letter), by Antoni Tàpies.