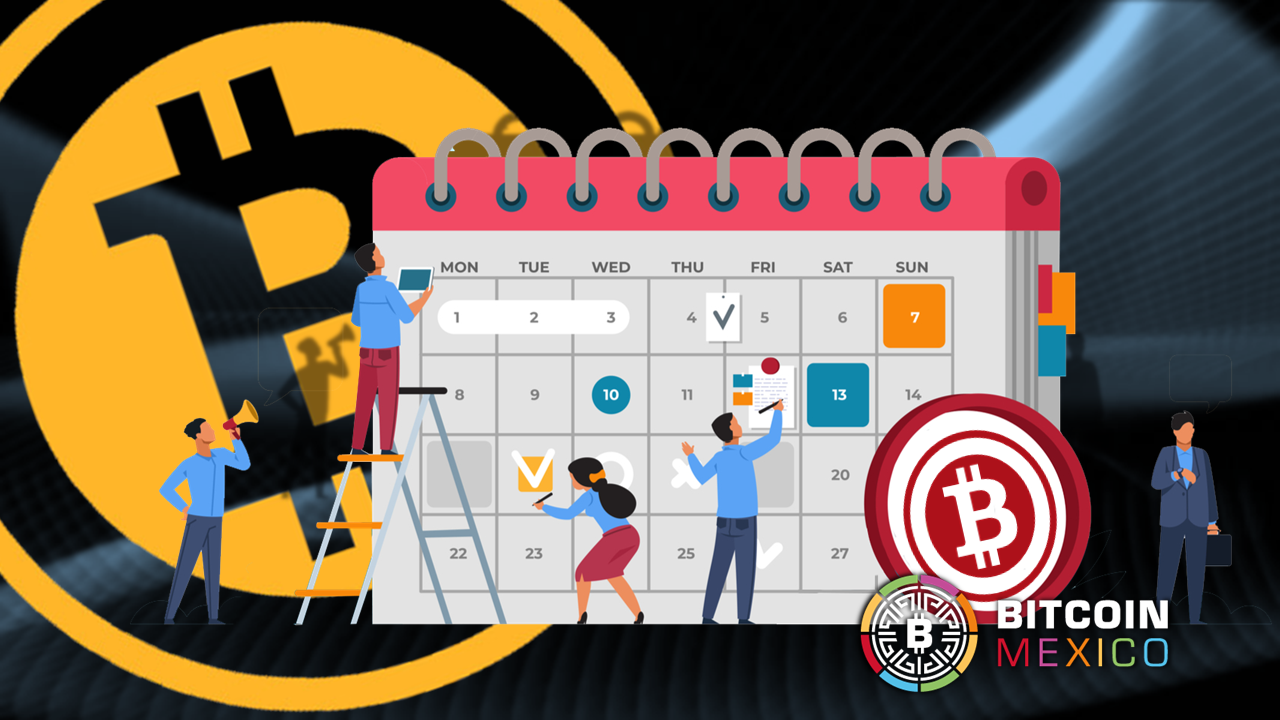 Let's see what events have marked the month of January in the history of Bitcoin since 2009, until today.
Coincidences exist, but when they are repeated several times, they cease to be. What happens in January with Bitcoin is no longer casual, but a trend and that is why Bitcoin Magazine made a brief review of why the first month of the year is very important for the main cryptocurrency in the market.
Let's see what has happened in the first month of every year since 2009 with the leading cryptocurrency.
2009
On January 3, Satoshi Nakamoto mined the genesis block of Bitcoin. Six days later users were allowed to make transactions and the first came on the 12th of that month when the creator of digital gold sent 10 BTC to Hal Finney on block number 170. Today, that transaction is worth more at $330,000 dollars.
2010
In the BitcoinTalk forum, the user Sabunir was interested in making the first purchase-sale with BTC as a form of payment on January 24. He posted a picture for a dollar and also his wallet address. A month later he received 50 BTC, although it was never clear if he sent the wallpaper he was offering.
If proven, this could be the first Bitcoin purchase and not that of Laszlo Hanyecz, who paid 10,000 BTC for two large pizzas in May 2010. This transaction is honored every year with the "Bitcoin Pizza Day".
2011
The Electronic Frontier Foundation (EFF) pioneered by becoming the first non-profit organization to accept donations in BTC. This happened on January 20, giving rise to an action that would later be taken by many others. Today, for example, the international Red Cross accepts digital gold.
2012
Just three years after its launch, Bitcoin first appeared on television outside of the news programs. This happened in one of the episodes of the third season of the series The Good Wife, which was titled "Bitcoin for Dummies", which aired on January 15 and was seen by 9.45 million viewers.
Bitcoin was at the center of a court battle discussion: a lawyer was unable to reveal the identity of his client, who was believed to be Satoshi Nakamoto. At that time, Bitcoin was $6.90 USD.
2013
BitPay, Bitcoin payment service provider founded in 2011, On January 7, it managed to be the first company dedicated to cryptocurrencies to launch a financing round: it raised $510,000. Later that year, it will raise an additional $2 million. Traditional investors began to get more involved in this technology sector.
2014
In January of this year, with the popularity of Bitcoin growing, various companies announced their plans to accept it as a means of payment. Zynga, the famous mobile game and app developer, announced on January 4 its intentions to receive BTC as compensation.
On the 21st of that month, two Las Vegas hotels and casinos began adopting the leading cryptocurrency. They were (and are) The D Casino & Hotel and Golden Gate Hotel & Casino. At the time, it was close to $1,000.
2015
The now famous exchange coinbase raised $75 million dollars and launched its platform focused exclusively on Bitcoin. Previously, its founders had collaborated with other large companies such as Overstock, Expedia, Dell and Dish Network, among others.
This year, there was also a steep 30.9% price drop. The year started with Bitcoin at $318 and closed at $218. Between January 13 and 14, it lost almost 43% to later recover part of the fall.
2016
January welcomed one of the many coins that adopted Bitcoin as its own name: Bitcoin Classic. It did not have the expected success of a scalable Bitcoin and the project died in November 2017. There are currently other similar ones like Bitcoin Cash, Bitcoin SV and Bitcoin Gold among the top 200 cryptocurrencies.
In that same month, the network hash rate exceeded 1 exahash per second for the first time in history.
2018
From the rally that it had during December 2017, when its value almost reached $20,000 thousand dollars, and the subsequent fall in January, governments began to warn about the "dangers" of Bitcoin. Some of them were China, Ecuador, Egypt, India, the Netherlands, New Zealand and Poland. Facebook, which is not a country but has more power than many of them, banned cryptocurrency-related ads from its platform.
2022
On January 2, the Bitcoin network again broke a historical mark by exceeding 203.5 exhashes per second for the first time, growing more than 200 times what was registered in the previous six years.
In turn, as in 2015, Bitcoin has had a strong decline in its value. Starting 2022 at a price of $47,700, it has already suffered a drop of 22%. Bitcoin registers numbers in red in seven of the last nine days and its current price is $36,514.30 dollars
As explained, January is usually a month of many firsts for Bitcoin. Will it bring even more in the days until February begins?
Tea might interest: