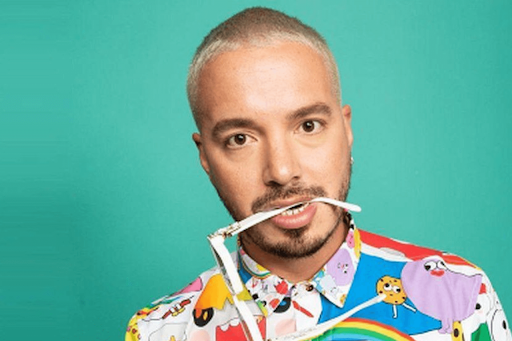 J Balvin is, once again, the focus on social networks, but this time for a good cause, since he has come out in defense of a boy who was bullied for wearing "fake" Jordan tennis shoes.
The Colombian, who has been seen in a series of controversies in recent months, has again generated controversy because of a video that he uploaded to his TikTok account.
The story goes that a minor was the target of constant ridicule and negative comments for the simple fact of wearing a pair of "fake" Jordan tennis shoes.
And it is that one of the greatest setbacks that social networks allow us is anonymity. Using this, a significant number of Internet users dedicate themselves to spreading all kinds of comments and hate speech that, in the end, end up without any consequence.
We have seen it in different cases and scenarios, where hate speech spreads throughout the network, reaching, on several occasions, to truly worrying extremes.
This is what an underage tiktoker constantly experienced, who was bullied for not wearing "authentic" (original) Jordan sneakers. Even in a video, the best said that he did not care that his sneakers were not original.
"I don't mind that my sneakers are 'pirate' for those who told me so in my previous video, but I like them a lot because it was a Christmas present from my mom; So, they are not going to hurt me", he mentioned.
It should be noted that the sneakers in question were those that the brand made in collaboration with the Colombian singer J Balvin, which is why the case reached the ears of the interpreter of "My people" and decided to respond, also through TikTok, to those who They made fun of the boy for wearing fake sneakers.
The video already has more than 10 million views on the social network and more than a million likes. In its description you can read: "Your Jordan Air Balvin will arrive soon. I celebrate people like you, grateful."
"We need more people like you, grateful to those who really love them. Your Jordans are coming," the singer mentions in the recording.
@jbalvin

#duet with @xxxbrunocion YOUR JORDAN IS GOING TO GET TO YOU -Air Balvin celebrated people like you GRATEFUL???
Without a doubt, J Balvin is one of the most recognized Latin personalities of recent years; one of the most awarded singers and, in addition, controversial today.
Constantly involved in various problems, what is clear is that we are talking about one of the most questioned characters. Between his two main social networks, Instagram and TikTok, he has more than 70 million followers.
In 2020, the year of the pandemic, J Balvin presented his collaboration with Jordan, a very colorful pair of sneakers that had an initial price of just over four thousand pesos, but whose value has skyrocketed elsewhere.
Now read: