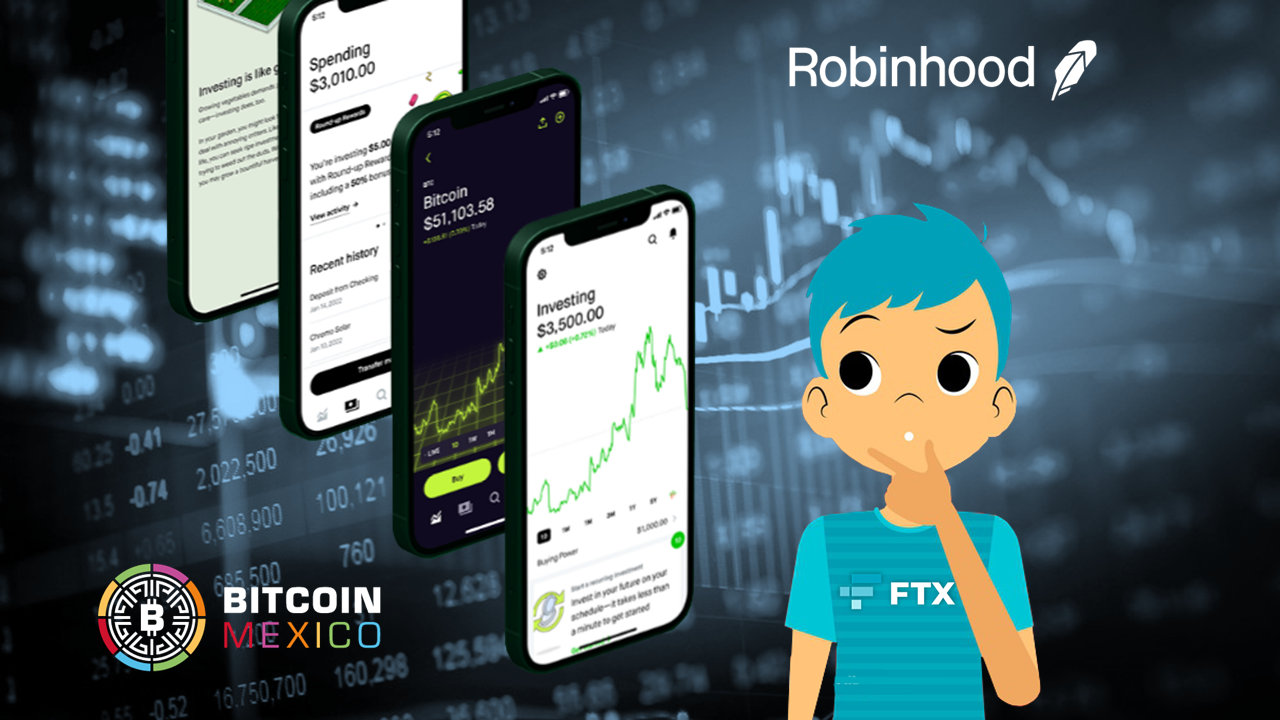 In accordance with Cryptocurrency trading platform Bloomberg is evaluating the possibility of acquiring stock and cryptocurrency trading platform Robinhod.
In May 2022, Bankman-Fried disclosed his 7.6% stake in Robinhood.
Following the news, Robinhood shares rose approximately 14%, however following the FTX CEO's statement denying a possible merger, Robinhood shares fell 3.6%.
BloombergNews reported that several people involved reported that Sam Bankman-Fried, CEO of FTXis internally evaluating how to buy Robin Hood, the stock and cryptocurrency trading platform.
However, another person linked to Robin Hood told Bloomberg that the company had not received a formal acquisition proposal from FTX. This makes it clear thatEU Although a decision to pursue the acquisition has yet to be made, FTX was taking the matter quite seriously.
Importance of Robinhood for FTX
To understand the relevance of the news it is necessary to know the actors involved. For its part, FTX FTX was founded by Sam Bankman-Fried, current CEO, and Gary Wang, CTO. and is known dome a crypto exchange created by traders, for traders. Basically the platform offers industry derivatives, leveraged tokens and options.
By July 2021, the platform reported an average of US$10 billion in daily transaction volume.
For its part, Robin Hood is an online discount broker that offers an investment platform that offers stocks, exchange-traded funds, and even cryptocurrencies with no fees. In 2021, this platform reported $1.82 billion US dollars in revenue.
Robinhood was founded by Vladimir Tenev, current CEO of the company, and Baiju Bhatt, creative director.
Rumors of possible purchase
Following the news, Robinhood shares saw an increase of approximately 14%. But, it didn't last long.
In a follow-up statement to Bloomberg, Bankman-Fried clarified that FTX is excited to partner with Robinhood, but there has been no talk of a possible merger.
"We are excited about the business prospects for Robinhood and the potential ways we could partner with them. […] That said, there are no active M&A talks with Robinhood.".
As expected, after the Bankman-Fried clarificationshares of Robinhood fell about 3.6% on Tuesday.
An interesting fact is thatin May 2022, Bankman-Fried revealed his 7.6% stake in Robinhood, so there is a previous relationship between both companies. However, at the time of the purchase the CEO of FTX emphasized that he had no intention of using his stake to influence the direction of Robinhood.
You might be interested in: