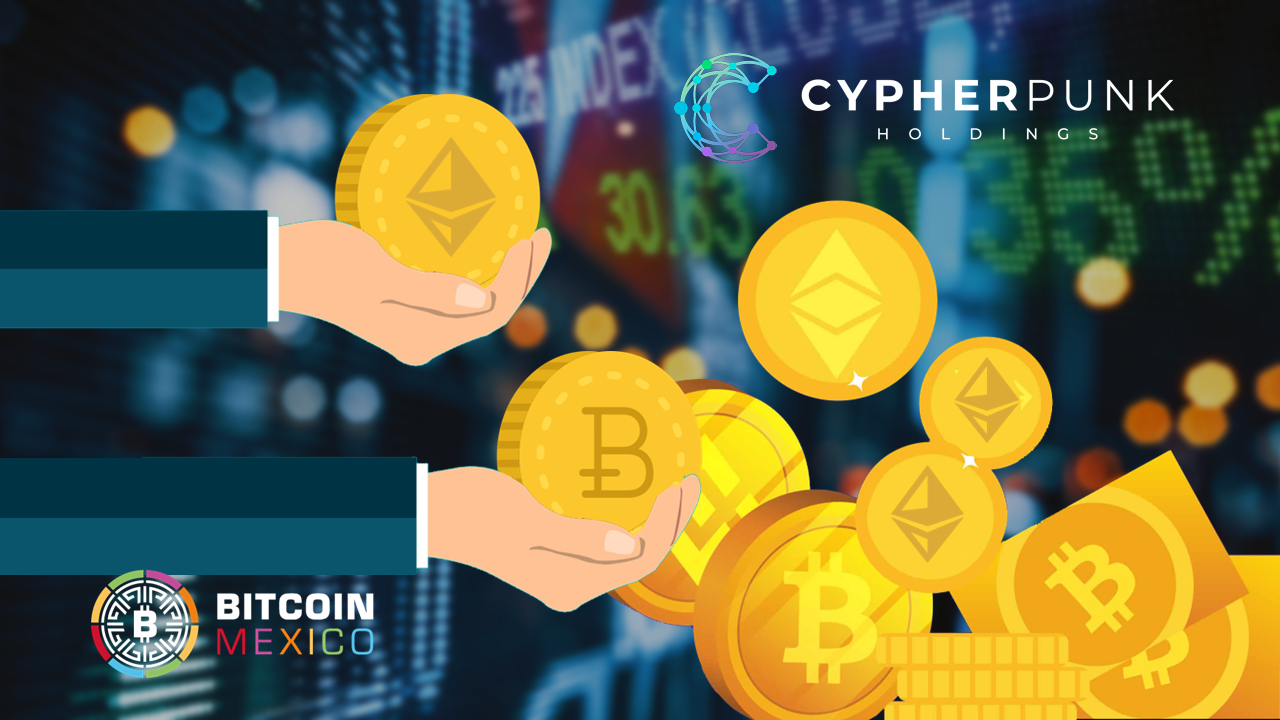 The company Cypherpunk Holdings announced that it has eliminated its holdings in Bitcoin and Ethereum from its portfolio.
The firm sold 205,8209 ETH for $227,000 and 214,7203 BTC for $4.7 million.
The firm stated that it has transitioned its treasury to cash to take advantage of investment opportunities that it believes will become available after substantial recapitalization of certain projects.
When the market turns red, few decide to take their losses and the vast majority decide to jump ship. These sell-offs push asset prices even lower and the only thing that grows is fear. The questions about what has been done are the dominators at this time.
This does not happen only in personal investors, but also in institutions. The company Cypherpunk Holdingsbased in Canada and listed on the stock exchange, announced that he no longer has cryptocurrencies within his portfolio, since he has disposed of his holdings in Bitcoin and Ethereum.
Cypherpunk Holdings divests its crypto treasury
According to a Press release shared by company the firm sold 205.8209 ETH for $293,000 Canadian dollars (equivalent to $227,000 dollars) and 214,7203 BTC for about $6.09 million Canadian dollars (which is equivalent to $4.7 million dollars). The average delivery sales were made at 1,102 and 21,888 USD, respectively.
Now, Cypherpunk Holdings has $18.16 million Canadian dollars ($14.1 million dollars) of cash and stablecoins on hand, in addition to $1.5 million US dollars "allocated to structured products with 30 days notice of repayment." What will they do with that money?
"We believe the most prudent approach is to stand on the sidelines while we wait for the volatility and illiquidity contagion to reach their logical conclusion. On the balance of probabilities, we see weaker price action paving the way for lower levels to come." as reports mount of number of chains imposing 'temporary' suspension of withdrawals"Cypherpunk President and CEO Jeff Gao said.
Crypto winter leaves losses for Cypherpunk
Cypherpunk lost a lot in this bear market. Not only their tokens were depreciated, but also their own actions. In the Canadian stock market they fell by 50% so far this year. BTC and ETH, meanwhile, are close to the lows considering the last 12 months.
Losses aside, Gao was undeterred by the usefulness of cryptocurrencies going forward. Even Cypherpunk maintains a "long-term bullish view" and will try to capture investment opportunities "as and when they arise."
When markets are in crisis, risky assets are the first to be sold. Cryptocurrencies are in this situation and that is why the Canadian company sees a greater drop in the short term.
According to an analysis by Arcane Research, Bitcoin mining companies such as Riot Blockchain and Bitfarms sold all of their BTC production for fiat money.
"Cryptocurrency markets remain in an environment of deep risk. There remains a risk of further significant declines in asset prices across the cryptocurrency sector." assured Moe Adham, director of investments of the company, ratifying the reason for the determination.
While some companies decide to fill their bags during this downturn, many others will wait for better times. Cypherpunk has already chosen its path and it is the one to sell at the moment.
Tand might be interested: