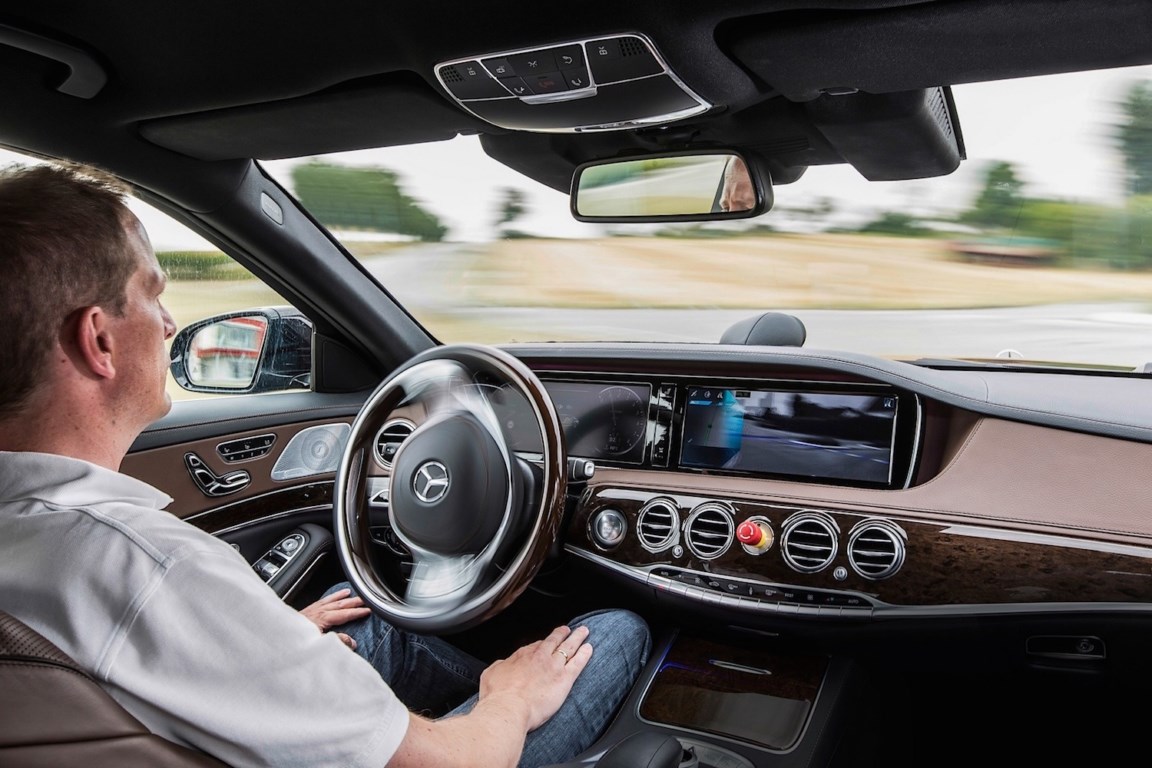 Autonomous driving still raises big questions and many have no answers. A very important one is the one that affects insurers. In Germany, which already has a regulatory law on this technology, insurance will cover autonomous cars in the not too distant future.
That autonomous cars are the future is more than clear. The brands are working practically against the clock so that, in the middle of the decade, a new generation of new cars will have the desired level 3 of autonomous driving. A level that will offer the motorway assistant, on which the car will be able to circulate in this scenario and overtake automatically.
Of course, under the supervision of the driver, a system that is not very far as Mercedes and BMW have it practically ready and They will offer it in their most famous models before 2023. But Stellantis is not that far off, the giant has just concluded a long period of testing and will not delay its implementation much beyond 2025. At least it will be legal in Germany, where they have already approved an express autonomous driving law.
But it is worth wondering what will happen to insurers in the event of a claim.
It is worth saying that the internal studies of the European Union and of external analysts carried out in Europe yield an interesting conclusion: a great majority of the drivers of the Old Continent do not express a great interest in this technology, not even level 3 that already delegates the function of turning, overtaking, acceleration and braking in the car. In fact, putting yourself in charge of a model equipped with this technology has been qualified, by experts, as a lap of a new driver, because you have to get used to a new concept.
Recently, the "Allianz Autotag" congress was held in Germany, where all these issues related to the insurance coverage of autonomous cars were analyzed, with a very relevant conclusion: "insurance coverage will be offered for autonomous novice drivers and technical supervision, and we will insure them with liability insurance, "announced Klaus-Peter Röhler, CEO of Allianz.
Determining responsibility in an accident with an autonomous car involved is essential, but the current data protection law prevents it
On the one hand, it is a respite, but again a new problem arises. What will happen in the event of an accident? The on-board technology brings together radar, LIDAR and camera sensors, as well as a central operating unit that will collect all faults and events, a black box. The problem is who will have access to that information without violating data protection laws, a key information when it comes to finding out the causes of a traffic accident.
Because, in advance, it is recognized that there will be them especially with non-autonomous vehicles. Of course, the question does not stop here, as it also encompasses the protection of the driver of an autonomous car, an important "fringe" if you consider that you may be a victim caused by a failure in the system. Röhler has already advanced that autonomous car drivers will also be covered in the policy, deriving responsibilities to the manufacturer in case it is verified that a failure in the system has caused the loss. An important turning point because, until now, brands have tried to avoid this issue as much as possible.