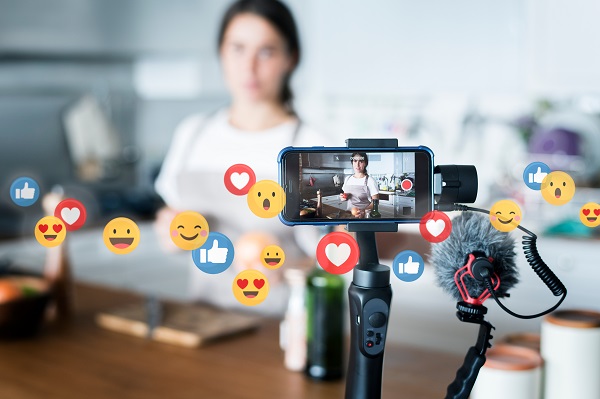 A new law initiative seeks content creators to pay taxes.

The proposal was presented this day with the aim of reforming article 32 BIS of the Federal Consumer Protection Law.

Currently, it is estimated that 92 percent of people are more receptive to recommendations made by content creators.
A new law initiative has been presented with which youtubers, influencers and content creators are expected to pay taxes in Mexico.
Currently, brands are more involved with social networks, since these represent an important strategy to reach new audiences, millions of consumers with a single post, be it a video or a simple image.
Faced with the crisis generated by the arrival of the pandemic, social networks, digital platforms and, of course, influencers, have become an ideal tool for brands in order to reach a new audience.
Its boom has been so great that, as of today, as revealed by a study of the platform Tomson, it is estimated that 92 percent of people are more receptive to recommendations made by other users about brands or products, even if they don't personally know who they're recommending.
Also, according to data from Postcron, 66 percent of people trust reviews posted on social media more.
Youtubers and influencers could start paying taxes
With these data in hand, it is possible to ensure that we live in an era dominated by content creators, in a context in which social networks have become authentic commercial showcases.
Even the profession as such has gained great popularity among young people, because, According to a survey signed by Morning Consult, in Latin America alone, 86 percent of people between the ages of 13 and 38 have in mind to become full-time content creators.
However, it is also true that, for some years now, efforts have been made in Mexico to regulate this type of work, reason why now A law initiative has been presented that has the objective that content creators of any platform pay taxes.
The idea, according to what has been disclosed, is that when your posts are made for profit (i.e. paid), each of the youtubers or influencers begin to pay their taxes before the Tax Administration Service (SAT).
This initiative was presented this day by the Morena parliamentary group in the Permanent Commission, with which it seeks to reform the article 32 BIS of the Federal Consumer Protection Lawwhich, in fact, was a task that had been developing for several years.
It should be noted that, if this law is approved, once both youtubers, vloggers or influencers make content classified as "monetizable" they must register in the Federal Taxpayer Registry (RFC) as professional service workers, this, added to the fact that each of their platforms must retain the corresponding percentage on Income Tax (ISR), as well as a strip of Value Added Tax (VAT).
This bill contemplates that, to be more specific, influencers, youtubers or vloggers will have to pay their taxes when:
Share, through social networks, the process of unpacking or revealing products, services or experiences offered by the brand or advertiser.
Conduct sweepstakes among your list of followers involving advertiser products, services, or brands.
Show, describe or label a brand through photos uploaded to their social networks at the request of advertisers.
Upload video images to your social networks where the presence of a brand is exalted or when it is tagged.
Now read: