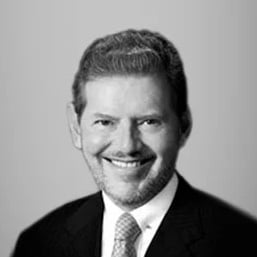 In a statistic published in the Spanish newspaper ABC, 49% of Spaniards use the network for medical consultations. According to the study to which he refers, this phenomenon is "unstoppable, difficult to control, with numerous interpretations and in many cases with undesirable consequences."
The sources that generate information are numerous: research teams, universities, hospitals, patient associations (more than 600 in Spain), pharmaceutical companies, specialized health journalists, countless "hobbyists" and the users themselves. Everyone continually bombards the networks with testimonials, advice, proposals, documents and rumours.
As well as physical health, mental health has also been seriously affected by the COVID 19 pandemic. The appearance or exacerbation of a series of psychopathological disorders such as stress, anxiety, depressive symptoms, insomnia, denial, anger and fear have been evidenced. .
The anxiety caused by searching for medical information and dealing with health problems through the Internet is called Cyberchondria. It originates as a behavior that seeks a sense of security. However, it is repetitive and excessive in nature, which leads to worsening concerns.
The University of Piura, a city located in the northeast of Peru, carried out a study to determine the association between cyberchondria and anxiety due to COVID-19 in the local population, during the year 2021. Among the findings of this research, it stands out that fear, anguish and uncertainty due to COVID-19, together with the misuse of social networks and online health pages, causes the appearance or exacerbation of mental pathologies such as anxiety and cyberchondria.
And it is that the queries on the Internet grew exponentially during confinement and the search for answers to any ailment was no exception. However, the excessive and repeated search for medical information by neophytes is often confusing and even dangerous.
Cyberchondria is a term derived from hypochondria, which is excessive concern for health and is evidenced as fear or even the conviction of suffering from an illness.
Hypochondriacs tend to pay close attention to their body, its symptoms, and self-diagnose based on misinterpretation of them. With the advent of the internet, and the possibility of searching for information in the medical field at any time, this anxiety has been exacerbated.
The psychologist at Clínica Las Condes, Carolina Pérez, says that health anxiety and obsessive-compulsive symptoms can be considered vulnerability factors for cyberchondria. She adds that these thoughts can lead to overestimating benign symptoms, fearing they are indicators of serious pathology or signs.
Searching for information momentarily helps calm anxiety and intrusive thoughts, but its effect is short-lived. Also, in some cases, this can occur in a patient who did not trust a doctor's response, or for a response that does not match what he believes.
The anxiety was exacerbated by the conditions that the pandemic imposed, such as social distancing, activity restrictions, economic uncertainty and the excess of information to which we are exposed.
"We have probably all done some internet search related to health issues. This search for information and solutions in itself is not negative, in fact, it is part of our essence, however, we can enter a circuit of insatiable and obsessive searches that, far from reassuring us, increase our anxiety", said the psychologist.
Another of the negative consequences of cyberchondriasis is that, in this constant search, the patient finds false information, incomplete or that does not fit what the person is experiencing, and the risk is that it is created. And even if the information is correct, it can be misinterpreted due to not having the necessary medical knowledge.
Some studies indicate that human beings tend to feel identified with ambiguous descriptions and always put themselves in the worst possible situation. For this reason, it is important to always resort to reliable sources and maintain a critical spirit against a potential misinterpretation of the information found.
Wikipedia has become the most consulted source. Professionals can use it and specialized magazines, since they have the criteria and sufficient information to discriminate information that has no basis, but neophytes run serious risks when using this content.
Those without context search the Internet for information about their ailments, add the "infoxication" of information to their pathology. It translates into anxiety, hypochondriacal pictures, disorientation, when not blocked, in decision making. The patient, faced with so much information, with his right to decide, finds himself alone and confused. It requires the doctor unfeasible or inadequate measures. He himself, by action (self-medication) or omission (non-compliance), harms himself.
As an example, if we search the web for the word "diabetes", we will find more than 240 million records on Google. Ironically, there is already talk of "Dr. Google". Google Scholar will have filtered numerous entries, but we will still find 2 million. Professionals more frequently use platforms such as Pubmed where the most scientific references are included, despite which we would find 578 thousand references.
If the patient has been diagnosed with type 2 diabetes, for example, and searches on Google, they will see how the information is reduced, but it is still unapproachable (2 million). And they do not improve much the information in Google Scholar (85 thousand) and in Pubmed (281).
The percentage of adults who go online (79 percent) has not changed significantly in several years, but the proportion who are online and have ever used the Internet to search for health information increased to 88 percent this year, the highest figure ever recorded.
81 percent of cyberchondriacs searched for health information online in the past month, and 17 percent went online to search for health information ten or more times in the past month. On average, cyberchondriacs do it about six times a month.
There is a high level of satisfaction with the health information found on the web. Only 9 percent of cyberchondriacs said they had little or very little success, and only 8 percent said they considered the information they had found to be unreliable.
About half (51 percent) of cyberchondriacs said they had searched the Internet for information based on conversations with their doctors, and 53 percent said they had discussed information they found online with their health providers.
In 1998, the number of cyberchondriacs in the US was just over 50 million adults. That figure reached 117 million in 2005.
Of course, the recommendation is to avoid any information that does not carry the identification of a professional or an accredited organization to provide it. Patient associations should select the most reliable websites and blogs. It is the obligation of all media to offer informative information, guaranteeing veracity and objectivity. Information, like any human tool, can be very useful when used properly.