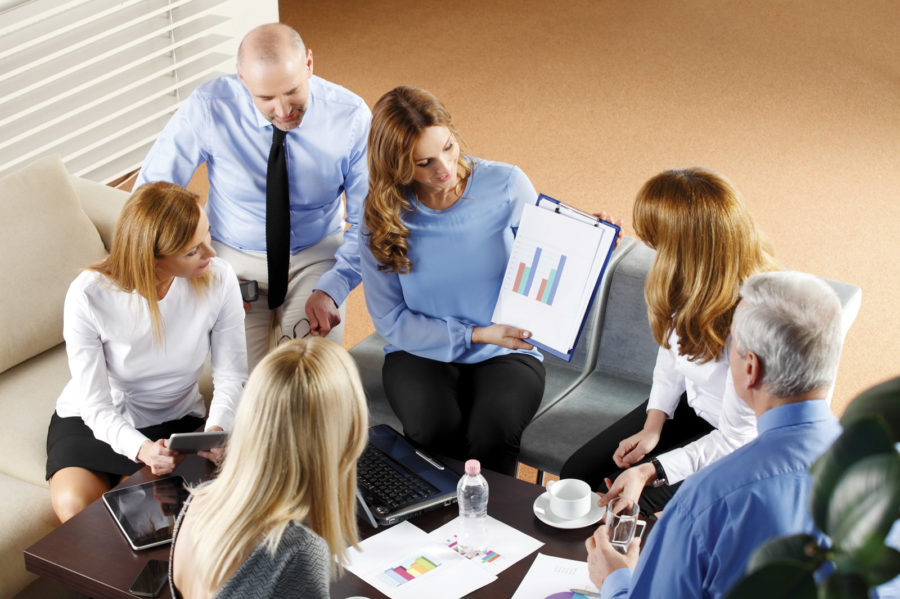 According to the Inter-American Development Bank (IDB), trust is vital for entrepreneurs and SMEs to be more productive.
We live in an era in which we suddenly lost confidence in everything or almost everything; If the pandemic hit us in anything, it was precisely in our emotions, fear and mistrust being the ones that took over people the most.
The fear of going out and getting infected, added to the mistrust of anyone, have been, without a doubt, two of the greatest challenges to overcome these days when "normal" life is gradually being resumed.
For companies, small, medium and large, as well as for entrepreneurs, the challenge to overcome in the post-pandemic era will be, among others, that of regaining confidence in order to be more productive.
According to the study Edelman Trust Barometer 2022, quoted by Statistical, in which more than 36 thousand people from 28 countries have been surveyed, having a high level of customer confidence is going to be enormously important to achieve the economic recovery of companies when the health crisis comes to an end (or at least advance to a stage closer to normal).
This survey has revealed that, in countries such as China, Indonesia and India, its inhabitants are the ones who most trust companies to "do the right thing" once the health crisis begins to take its last breaths.
And it is that, according to the study "Trust, the key to social cohesion and growth in Latin America and the Cribe", developed by the IDB, trust has an important positive effect on the growth of any person, which is why turns out to be a key factor when it comes to investing, employing, producing, buying or selling.
In addition, as indicated by the IDB study, there are more and better opportunities in those countries where the level of confidence of their inhabitants is high, which motivates them to be more productive.
In other words, the more trust there is, the more productive people are. Consequently, in countries where the level of trust is low, informal trade abounds.
"Greater trust means less bureaucracy that harms business, investment and innovation. It means more transparent governments, committed to keeping their promises and being accountable. And it also involves committed citizens who give voice to their opinions and actively participate to enhance democracies and support the construction of more inclusive societies," says IDB President Mauricio Claver-Carone.
Of course, trust also plays an important role in terms of financial inclusion and economic growth. In Latin American and Caribbean countries, distrust of banks is at 40 percent, because people consider banking institutions to be lucrative and opportunistic.
Likewise, for there to be a greater credit opportunity for SMEs, trust is also key. It has been found that, in Europe, SMEs that enjoy a high level of trust from credit officers get more credit and have fewer credit restrictions.
"We often take confidence in the current debate on economic policies for granted, considering that the roots of this problem are structural in nature," said Susana Cordeiro Guerra, manager of the IDB's Institutions for Development Sector.
Without a doubt, once we enter the post-pandemic terrain, the key for consumers and society in general will be to trust that things will return to "normal".
Now read: