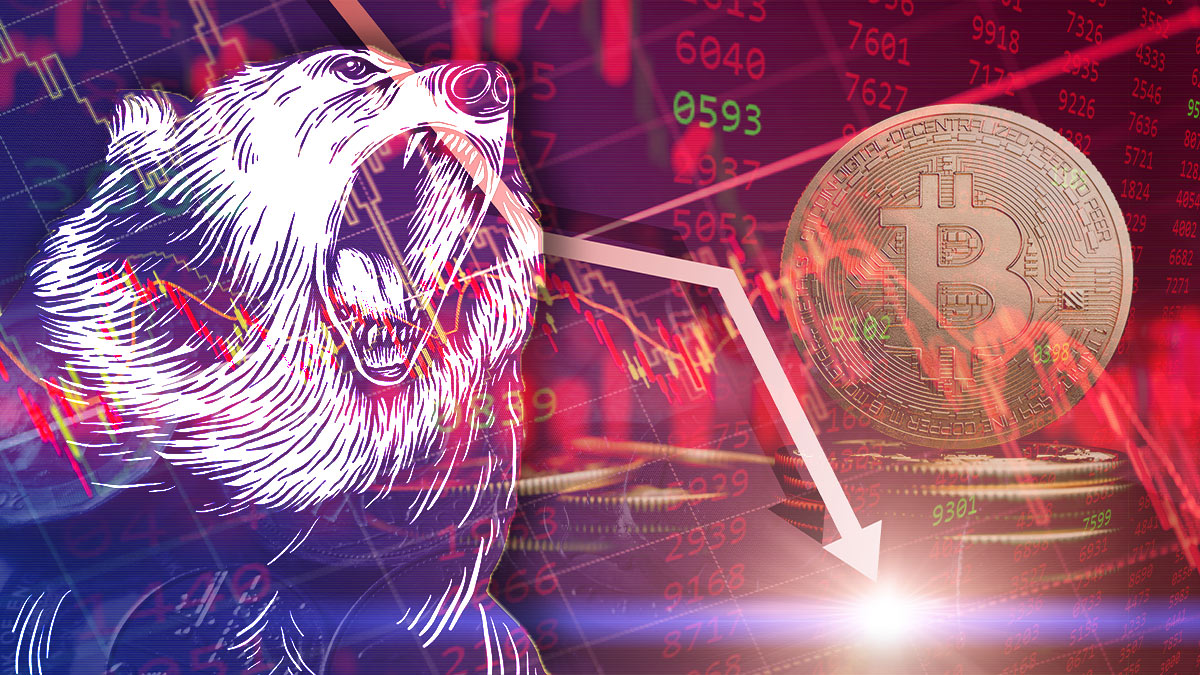 Key facts:
Bear Market Rallies are typical in bear markets, so be on the lookout.

In the bear market of 2018, the price of bitcoin registered 10 deceptive rallies.
Let's imagine a scenario: The price of bitcoin (BTC) has been lateralizing in recent weeks between USD 28,000 and USD 30,000, but suddenly begins to describe an upward curve. It manages to climb first to $35,000 per unit, then goes back to $40,000 and seems to want to go for higher numbers. Faced with such a sharp price movement, traders get excited and believe that it is the opportunity to make money.
Many buy BTC with the aim of generating quick returns, but when you have your expectations set on a sustained uptrend, the market collapses and drags all buyers down to prices even lower than those quoted in previous weeks.
Does this situation sound familiar to you? Well, it is known by the term Bear Market Rally, which in Spanish can be understood as a recovery in a bear market. This is a very common behavior among stock markets when they go through a depreciation season, such as the one you are experiencing currently Bitcoin and the cryptocurrency market.
This phenomenon is not new for the bitcoiner community, since it was witnessed in the last long winter that cryptocurrencies experienced. Yes, we are talking about 2018, when in the middle of the bear market, bitcoin reported up to 10 rally such bulls. In these price movements, the cryptocurrency recovered up to 98% of the value it had had months before the market crashed. However, the increase did not last and this rally was followed by a correction that took it back to minimum prices.
Bear Market Rallies are described as wild rebounds in an asset's price, which can mark up to double-digit growth. However, as it is a movement that occurs in the middle of the bear market, they do not usually last more than a couple of days, weeks or at most a month. And it is that after these particular rises in the price, the market always describes a similar movement: it rushes to lower prices until it hits bottom.
Due to exactly this behavior, they could be described as a mousetrap, where the cheese is the potential that traders see for the price to continue rising, while the mousetrap is the crash that will happen sooner or later.
These types of rallies are usually very dangerous for traders who have little time in the market or are easily carried away by optimism, since when the value of an asset begins to rise in the middle of the bear season, participants with little practice are convinced that the worst is over and that from now on it will start an upward movement.
However, it is a trap that anyone, even the most experienced trader, can fall into. This is because they are events that are not predictable and that can easily be confused with the end of the bear season.
The worst thing about this type of phenomenon is that, in general, the most affected are small investors. When the market lives in Bear Market Rally, the most experienced traders and institutional investors take advantage of this moment to collect profits, while it is the novice traders who buy these coins and then have to face the losses. When the downtrend starts again, prices tend to go lower than before the rally, because the drop generates disappointment and fear among investors who just entered.
It is necessary to know the Bear Market Rally to avoid them
As we can see, the Bear Market Rally can be very dangerous for our personal finances. Therefore, it is important to keep in mind that whenever a market is in a bearish season, we must be careful when a price increase that is too abrupt is triggered and not immediately think that the price will not go down again.
It is advisable to act with caution and wait for the market to verify that it is a sustained movement over time. In other words, we have effectively come out of the bear market and it is not a false alarm. According to experts on the subject, such as the Center for Financial Investment Studies (CeiF), "bear markets are very difficult psychologically speaking." Thus, It is not uncommon for rallies to occur that fail to sustain over time, or reverse the general behavior of the market.
In this sense, it is important that traders and investors keep this in mind when entering, or maintaining positions, when the price of an asset is reeling. That's what reputable firms recommend, like Morgan Stanley, who believe that one way to avoid falling into these bear market traps is to not make hasty decisions and always control the level of exposure to an asset in your portfolio.
You must recognize if your investment strategy is affected by the bear market, or it is not a first step to avoid falling into euphoria to buy simply because the price is rising. For example, if you think that Bitcoin will rise in price in the long term and you have plans to hold, then the most ideal time for you to enter the market is not when its price starts to rise, but exactly when it falls.
On the other hand, if you want to speculate in a bull market to make quick money trading, then it is best to make sure that the downtrend of an asset has reversed, before investing your capital in something that may fall again. , sooner or later. For this, it is important to monitor the market metrics, monitor the news that can affect the price of the cryptocurrency and even analyze the internal behavior of the network, as we have previously explained in CriptoNoticias.
As you let yourself be less and less dominated by the fear of missing an opportunity (FOMO) and gain more and more experience trading crypto assets, it will be easier for you to avoid situations that could put your finances at risk. Also, taking into account that these rallies can happen in the middle of the bull season and make you live big losses, you can become more cautious when operating in the bitcoin market and generate investment strategies based on your earnings expectations.