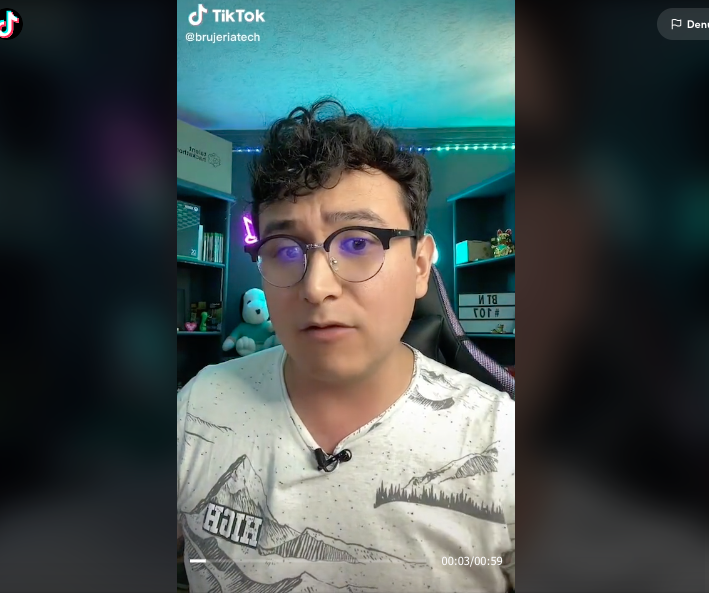 It is estimated that currently just over 49.7% of the Mexican population has carried out some type of online commerce.

Currently, Amazon and Mercado Libre are the two big firms that dominate the online market.
Online commerce has today become an important part of most of the transactions that are commonly carried out, this is largely due to the foundation of social networks and digital platforms, an aspect that allowed an accelerated growth in terms of number of active Internet users the development of technology; however, it is now that an Internet user narrates what he points out like some deficiencies of eCommerce, this due to a bad shopping experience within the Walmart online store.
eCommerce in Mexico
Recently, forced confinement allowed the growth of digital platforms and marketplaces, as a common way of consuming both goods and services, data provided Statisticalpoint to Mexico as one of the main active eCommerce markets in Latin America, in previous years it was reported that at least 39 percent of the national population had made some type of online purchase, This figure will increase by at least 9 percent this year, a figure that indicates that it is currently estimated that 49.7 percent of the Mexican population uses the Internet.
Online commerce began to be a trend in Mexico, long before the health crisis caused by Covid-19; however, this sector intensified its activities considerably in recent years, being Mercado Libre and Amazon the two platforms that lead online commerce, the first with 13.6 percent of total consumers.
Narrates deficiencies of eCommerce
Walmart is a supermarket chain with a long history within the Mexican territory, which according to data provided by Statistical point out that cIt has just over 2,634 branches, this until the year 2020; however, in recent years, it also has a section for online purchases, which responds to the needs of the current market and new consumers, however, a user narrates his bad shopping experience through this means, exposing the deficiencies of eCommerce, within the page of the supermarket chain.
The creator of content for social networks @sorcerytech, has a channel on TikTok, in which he frequently talks about hacks, tips and news related to the world of technology. It is within one of his most recent videos, in which he exposes how it was that decided to no longer shop within the Walmart online store, This is because, he assures in the video, the day after his purchase, his order was canceled, which consists of a set of garden tables.
The Internet user points out that the payment was made, the delivery order was generated and the whole process went well until he received the cancellation of his order within hours, for which he states that it is not the second time that it has happened to him, since it indicates that in the month of October it also suffered a cancellation without notice, and of which he realized only by the constant monitoring of his delivery, reason that generated an approach with the company and the customer service, which he points out had to attend at least 5 conversations, to get his money back, even though the supermarket chain canceled his order without warning.
The Internet user points out that it was until he approached the Federal Consumer Protection Office (Profeco) and where within one of those conversations mentioned that a lawsuit was already being processedwhich was taken into account, and that is why his complaint was taken into account by customer service, adding that it is not an isolated event, since it was at least the second time he had to resort to constant complaints to solve their conflict.
Now read:
"If you come dirty, we bathe you"; car wash goes viral with creative advertising
New move by Tesla; opens universal superchargers in Spain
He goes to Bodega Aurrerá for some pants and discovers that "he was shopping at Gucci"
Ýoutuber bought $2.8 million worth of cryptocurrency now worth $0.00013