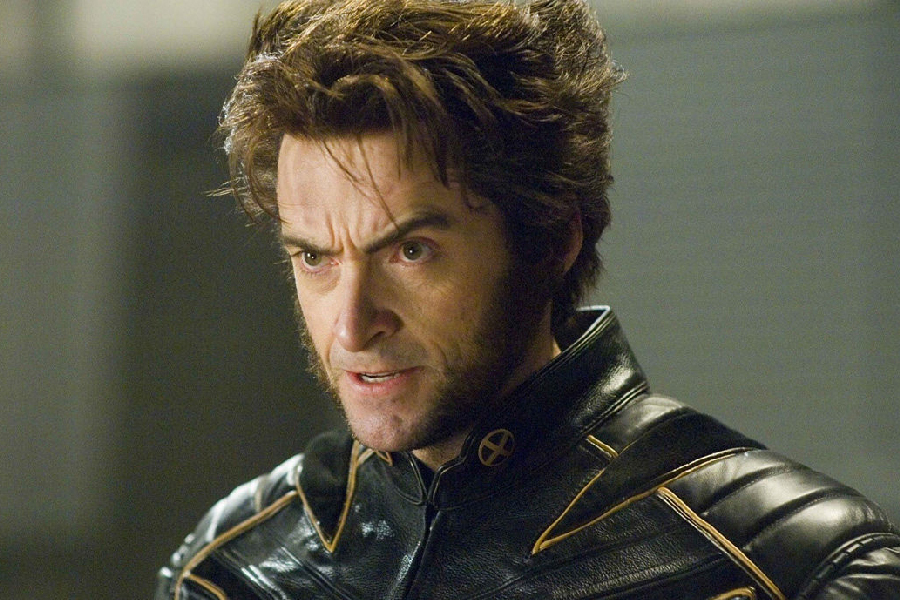 Wolverine literally changed Hugh Jackman's life, the character's fame even saving him from deportation out of Canada.
More than two decades ago, Canadian customs came close to changing the history of cinema. At least it would have prevented us from enjoying Hugh Jackman's version of Wolverine if he was deported.
In his recent appearance on The Tonight Show Starring Jimmy Fallon, the actor talked about how bad it is to lie despite being an actor. And he confessed: "The worst time I tried to lie, actually, was when I got the part of Wolverine." He later tells that "I went to Toronto. I auditioned. I got the part." Then he had to go back to Los Angeles to pick up his things. He had to return immediately because the X-Men production called him to Toronto the next day to start filming, and they told him that when he went through customs, he told them that he was there for an audition. The intention of the production was for him to lie about his stay in Canada because, being Australian, the work visa would take a while.
However, when confronting the immigration agent, he said that he was there for an audition, but his nerves betrayed him when the officer told him that it was the same reason he had entered Canada the previous week. And he must have confessed that he already had the paper, but not the visa.
Hugh Jackman's lie is exposed, but Wolverine saves him from deportation
After confessing his lie, Hugh Jackman knew deportation was coming, but he didn't count on Wolverine's fame saving him. "I was undone. He was pathetic. And he told me, 'Get in there.' And it was a room… You don't want to be in that room. That room is bad. I went in, and I was there about an hour and a half. And he made me wait. I went to make a phone call. The guy literally told me, 'Hang up the phone now! This is serious! You have no rights here. You have no phone calls! And I'm sitting there saying, well, first of all, I just missed the biggest opportunity of my life. I'm going to jail, and I don't know what to do and… So finally he said to me, 'Listen, we're probably going to send you back on a plane.'"
But, having said that, Wolverine came into his life to change it: "I told him: 'Listen, I'm sorry. It's just – I have this paper on this thing, and they don't have my visa. He said to me: 'What is the role? I said, 'Well, it's from X-Men. It's like a comic.' And he said, 'What? Wow, you mean X-Men animation?' And I said, 'Well, no, they're doing a version with actors.' His reaction was 'What? And I said, 'Yes'. And he was like, 'Well, what did you audition for? I replied: 'he is a character called Wolverine'. He said that?'. He literally looked at me, and then, to all of his teammates, he yelled, 'Hey, Jimmy, it's Wolverine! He is Wolverine!' Actually, I went out with a police escort, just to let me out. This guy made me sign autographs, everything. He was a crazy fan of the X-Men. And that's the only reason I ended up getting the part."
Hugh Jackman had the role of his life and Canada his favorite hero.
Here the interview of The Tonight Show Starring Jimmy Fallon
A new issue of Wolverine is waiting for you in our online store with:
Marvel Basics – Wolverine (2020) Vol. 2
Who has conspired against Wolverine's old group, Team X? The answers lie in Madripoor, so this is a job for Patch! At an illegal criminal auction specializing in superhero artifacts, Logan discovers that one of the items for sale is his old ally, Maverick! Together can they fight their way to freedom? And how will Maverick react to the possibility of a new beginning on Krakoa? Then, claws against fangs as Wolverine takes on the Vampire Nation on a mission to stop Dracula's plan to steal his healing factor! But what sacrifices and moral risks must be taken? Prepare for the betrayal that will make history in the Books of X!
Also being read:
Robert Downey Jr. congratulates Bridger the hero boy
Kris Jenner and Captain Marvel star in the crossover that everyone is talking about!
Marvel confirms the arrival of its first transgender superheroine
Elsa Pataky reveals what she admires most about Chris Hemsworth
Children get stung by a black widow for wanting to be Spider-Man