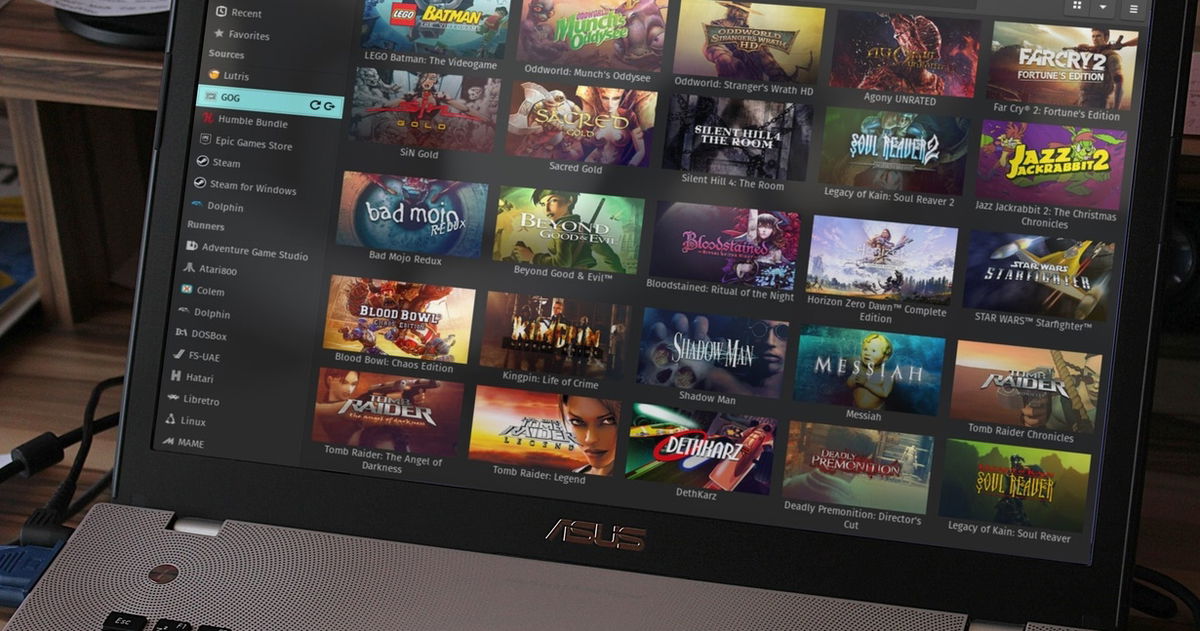 If you usually play games on PC and you are new to Linux, then you have to check out Lutris.
We could say that things have changed a lot in GNU/Linux when we talk about gaming. Thanks to Proton and Steam it is easier to run games that are not native to Linux. Furthermore, it is also possible access your Epic Games library with the Heroic Launcher. However, not all games work, but it's a big step. Well, we shouldn't forget Lutris either, another option that is worth trying.
To a greater or lesser extent, all the programs I just mentioned make use of Wine (Wine Is Not an Emulator), as well as other tools, to run Windows games. Let's say make the whole process easy. The latter also applies to Lutris. With that said, let's talk a little more in depth about Lutris.
How to play Windows games on GNU/Linux through Steam
What is Lutris?
lutris is a open gaming platform for linux. It allows you to access your Steam, Epic Games Store and GOG library, as well as the games you have installed outside of those platforms and much more. Something like what GOG Galaxy does in its version for Windows and macOS. However, Lutris is much more basic. You don't have access to your friends list and you can't buy games either. However, always you can install the clients of other stores. However, not all stores are integrated into Lutris.
Under the Lutris user interface there are several layers of compatibilityemulators and game engine re-implements that are a must to try offer the best possible experience. By the way, it makes use of the Vulkan API and OpenGL.
How to download Lutris
To download Lutris it is not necessary to access the Terminal, at least in the most popular GNU/Linux distributions. Moreover, it is usually in the official repositories. For example, if you are Ubuntu user just open Ubuntu Software and perform a search. Finally, you just have to click install to proceed with the download and installation of Lutris.
In the Lutris website Here are the steps for installation on other GNU/Linux distributions. Next, you have a summary of how it's done in other major distros via Terminal.
fedora: sudo dnf install lutris
openSUSE: sudo zypper in lutris (also available via YaST)
Manjaro: sudo pacman -S lutris
ClearLinux: sudo swupd bundle-add lutris
solus: sudo eopkg it lutris (also available via Solus Software Center)
As you can see, installing Lutris is very easy, even via Terminal. Once installed, you just have to run it and then log in to your Steam and GOG account. Once this is done you will be able to view and download all the games in your library. In many cases the games work the first time and you don't have to configure anything. In addition, it also offers support for native Linux games.
Sign up for Disney + for 8.99 euros and without permanence Subscribe to Disney+!