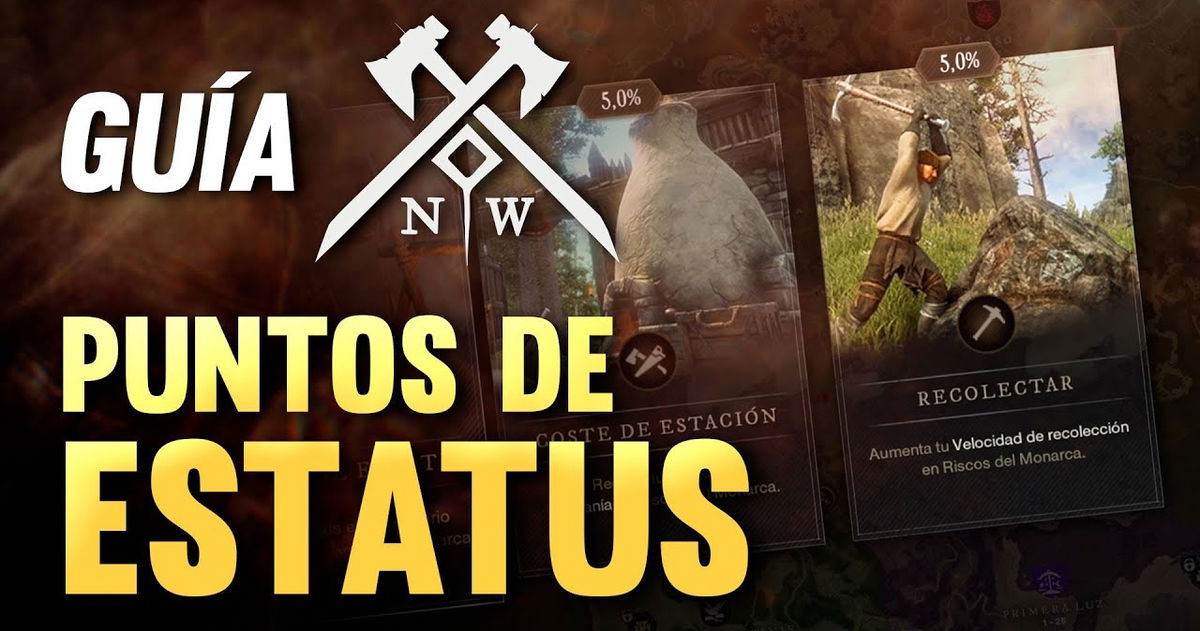 In New World, the Status Points or also known as Points of Interest, work as an affinity system that represents the player's reputation in the different colonies and although at first it may seem insignificant, the truth is that these points are necessary in the development of the video game. Therefore, in this section of our complete New World guide, we will tell you what they are for and how to raise their level.
What are Status Points and how do I get them?
Status Points represent a player's reputation within the colonies, these grant a passive bonus that improves within that territory, the farming time, the experience that can be obtained and the faction tokens. These points can be obtained in various ways And the higher the level, the higher your rewards will be.
Among the available ways to earn a few points are the following options: defeating enemies, crafting items, completing company missions, completing city mission projects, ending corrupted breaches and even using the bivouac. Although currently there is also another way to get this kind of points.
Thanks to the Winter Convergence Festival, reputation can also be increased through gifts, which can appear in the sky or on earth. However, while the former usually grant 25 reputation points, the latter only award a total of 5 points, a fairly low amount compared to the others.
It should be noted that these gifts can be obtained every day throughout Aeternum and although they help to raise the reputation rank quickly, it must be considered that they will only be available during the celebration of the event.
Subscribe to Disney + for only € 8.99! to subscribe