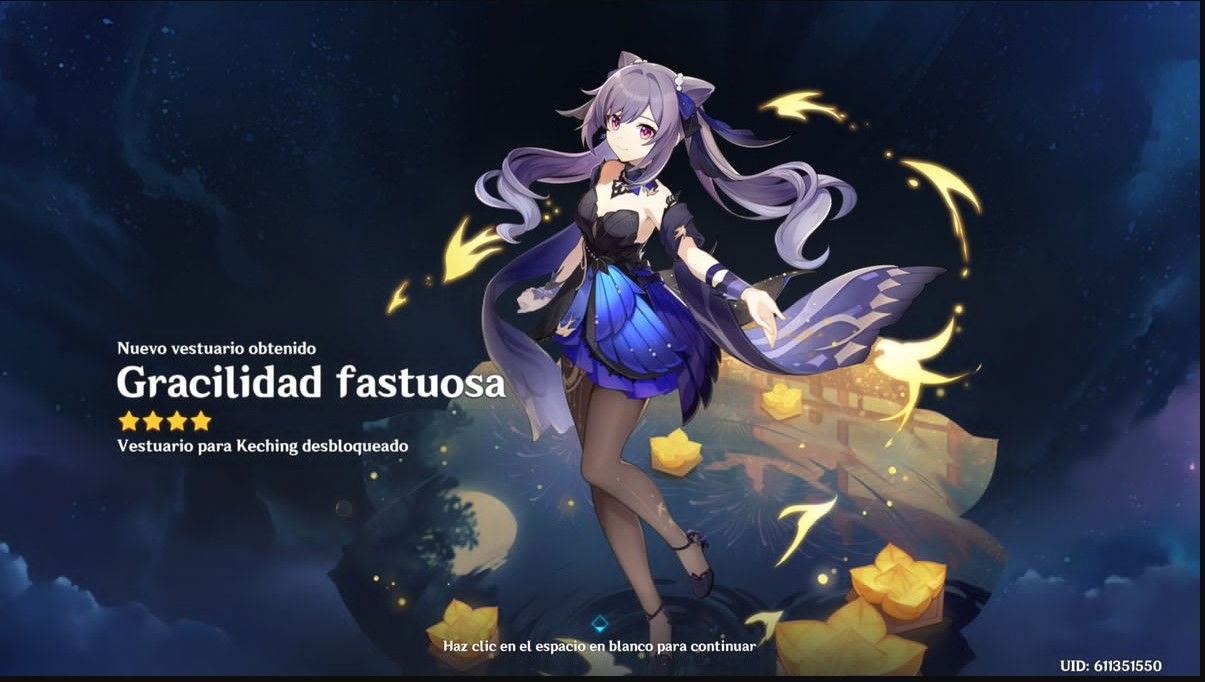 In version 2.4 miHoYo presents a novelty of its characters, zones, weapons and skinsThat's why we wondered how to get Keching Gracilidad Fastuosa's wardrobe in Genshin Impact. We will describe all its details about this special outfit of the favorite character below in this section of our complete Genshin Impact guide.
New skin for Keching
Within the framework of the celebration of Rite of the Lantern We can get Keching Gracilidad Fastuosa's wardrobe at Genshin Impact, being his formal attire. It can be described as a work of interwoven threads that intertwine generating grace and elegance.
In order to get Keching Gracilidad Fastuosa's wardrobe in Genshin Impact we must head to the Outfit Store in version 2.4, being able to buy with genesis crystals. It can be obtained at a discount after the update until February 14 at 3:59 p.m.
The original price to get the Keching Gracilidad Fastuosa costume at Genshin Impact is 1680 genesis crystals, but before February 14 it will cost only 1,350 Genesis Crystals. Taking into account that this women's wardrobe can only be purchased once.
Too It is very much about the Rite of the Lantern, also combining with the Chinese New Year, and can be used as a gala or formal dress. All travelers must take advantage of the discount by also obtaining the Ningguang Gala of the Orchids formal suit for free, to look their best at Genshin Impact.
Finally, if you want to know more information about the Genshin Impact version 2.4, here we show you all its details.