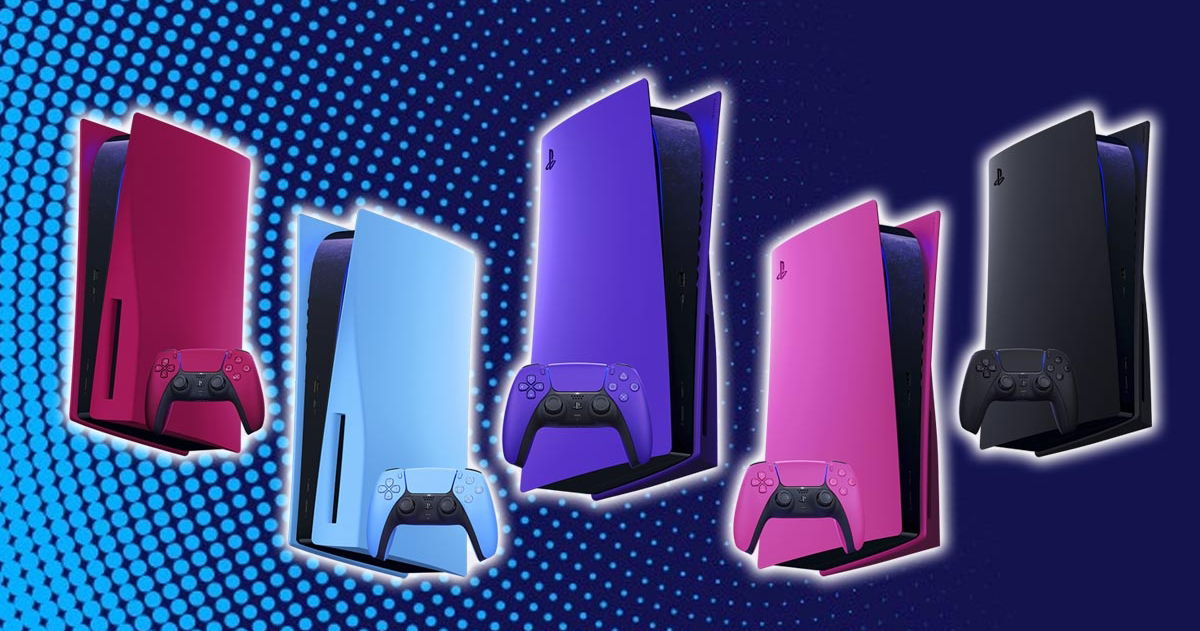 PS5 has a number of official colored skins to personalize your console.
Sony has released official ps5 skins that allow you to customize the console with different colors. As of January 21, these covers are put on sale they fit perfectly to the machine. It is very easy to remove the original PlayStation 5 cover and put the new one, but in this guide we will tell you how to change the cover step by step. This way you will avoid forcing the PS5 and you will be able to show off your console with a different touch.
Maybe you haven't asked yourself this until now, but PS5 has a top and bottom white cover that can be removed. That's the first step in changing the look of your console. The top case is the one with the ps logo which is on top if you place it horizontally. Throughout the year, up to 5 models of colored covers that match the DualSense controllers will be released: sky blue, purple, black, red and pink. And they all fit the console with no fuss.
The only thing you have to keep in mind buy the casing is that it matches the version of PS5 you have. The standard PS5 deck has the space available for the disc reader, absent in the digital version. Then you can follow these instructions to change the PS5 cover and customize your console as you like.
How to change the PS5 cover: step by step
Now that you know the basics of PS5, you can replace the original cover white because of the new casing. Make sure the console is turned off and disconnect all cables they were plugged in. Then wait for the machine to cool down. remove top and bottom cover of PS5 and put the new one with these steps:
Remove PS5 top cover
Place the PS5 console on a flat surface with the upward facing logo and the power button on the opposite side from yours.
Grab the cover by lower left side and lift slightly up and to the right.
Once removed, place the new top cover sliding it from right to left.
When you hear a click, the top cover is seated perfectly.
Remove PS5 bottom cover
Now place the console with the PS logo down and the power button towards you.
Grab the cover by upper left side and slightly lift the lid up and to the right.
Once removed, place the new bottom cover sliding it from right to left.
When you hear a click, the bottom cover is engaged.
You can save the removed covers for another time or even combine the colors If you prefer. Finally you just have to reconnect your ps5 to the power supply, cables and base. The console can be placed in position portrait or landscape, so you have a guide to put the PS5 on the dock.
Subscribe to Disney+ for only €8.99! to subscribe
3 months of Amazon Audible FREE! Access over 90,000 original audiobooks and podcasts get them here