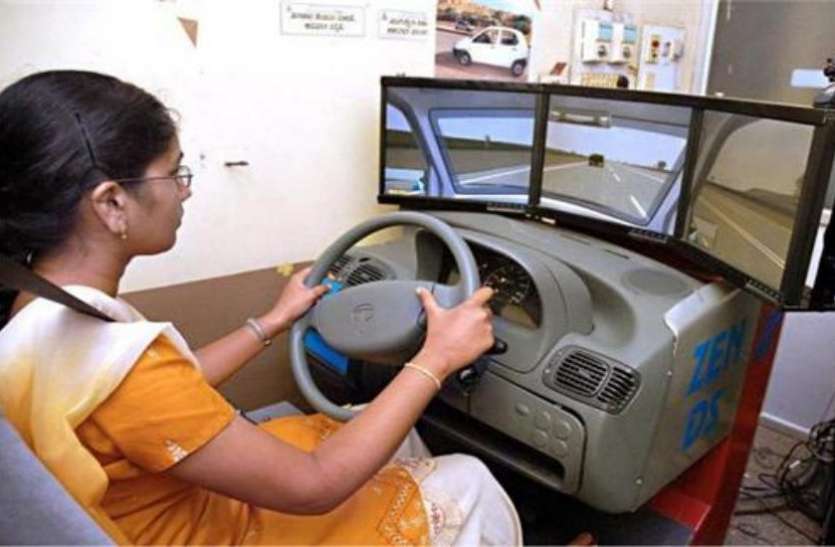 Applicants will no longer have to travel to different offices in RTO to get driving license. Different cabins have been prepared according to the category of license in Sarathi Bhawan of Ghaziabad. Applicants will get the facility of verification and biometric in a cabin.
Online application for license and vehicle related services has to be made by the divisional transport department, but the documents have to be submitted to the office for verification, form submission and biometric processing. For license related works, verification of documents and biometric process was done on different windows by going to Sarathi Bhavan. Till now, six windows were used in the hall of Sarathi Bhavan. This involved verification of license application documents of different classes on three windows and biometric processing on three windows. In this case, the applicants of the learning license or other applicants used to stand in the queue of another window. When the number came, he knew that he was at the wrong window. In such a situation, time was also bad for the applicant and the employees of the department.
In view of this problem, different cabins have been made by the Divisional Transport Officer Arun Varshney according to the classification of the applicants. In a cabin itself, the documents of a class license applicant will be verified and biometric. The colors of the cabin have also been varied for this. Applicants must go for a driving license in a green-red color cabin, a learning license in a yellow-colored cabin, and other license applicants in a green cabin.
ARTO Vishwajit Pratap Singh said that work will be started in different cabins in the office from Thursday. After this, the applicants will not have to wander separately. At the same time, social distancing will also continue among the applicants in the hall.
The number will come from the token
For the convenience of the people, the token number system has also been started by the department. Now they do not need to stand in queue for much longer. Applicants coming to Sarathi Bhavan will be provided with a serial order. The token number will be shown on the digital meter. Applicants can enter their cabins according to their number. You can do your other tasks before that.
India Driving Licence help you, apply for your Driving license within 30 Minutes from comfort of home.