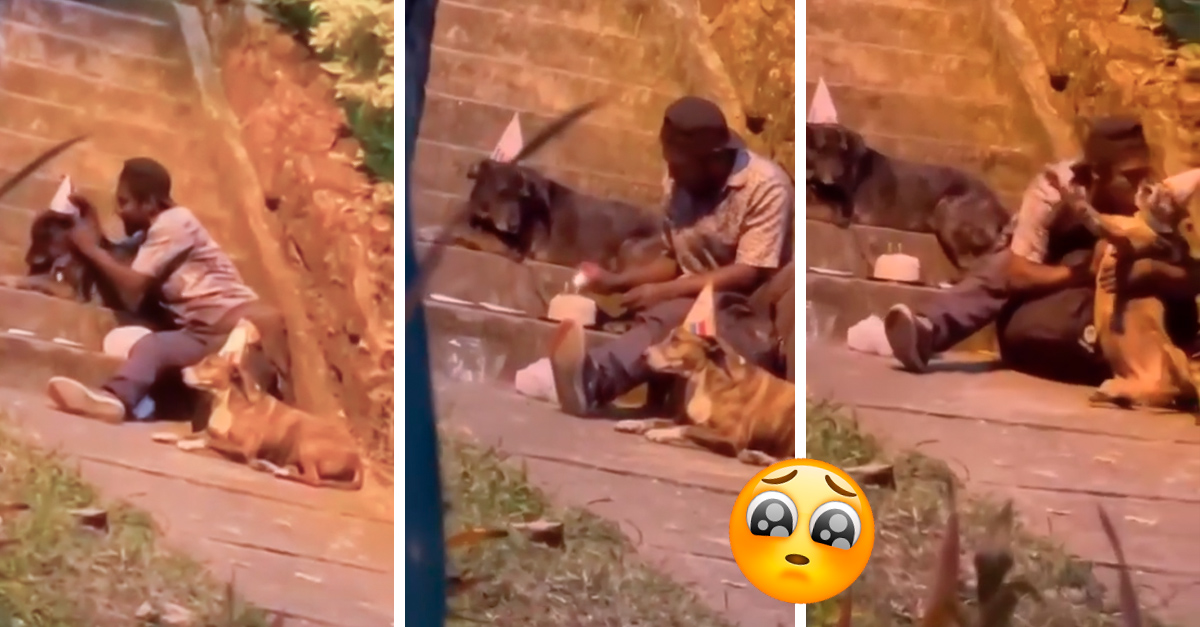 Doggy stories always make us sigh, but the one we present to you today is an arrow to the heart. It turns out that a user on networks took on the task of sharing a video of approximately three minutes in length, in which a man in a street situation can be seen celebrating the birthdays of his two dogs in complete solitude and late in the morning. night.
According to local residents, the man only has those dogs for company, which have become his only family.
The events occurred in Bucaramanga, Colombia. A passerby managed to capture "Choco", a man in a street situation who was celebrating the birthday of his two little dogs in the middle of a public thoroughfare.
In the images, Choco and his dogs are seen wearing birthday hats. The dogs remain lying on some stairs, waiting patiently and while he caresses them, he takes a cake out of a bag and sings the mañanitas to them. Later, he blows out the candles and closes his eyes, as if making a wish, to end that scene by tasting a slice of cake with his faithful friends.
The clip hit the internet and has shaken more than one heart with his act of love and generosity. On the other hand, the residents of the place say that Choco is a good man, they do not know how he came to live in a situation of extreme poverty, but he is always seen in a good mood and walking next to his dogs, his faithful companions.
He is 'Choco', a street dweller from #Bucaramanga. He has always been seen accompanied by his furry ones. It is for people like him that we must change this unjust society.
The original clip already has more than a million reproductions and comments in which people offer their help for Choco and her dogs, as they deserve to start again but together, as the family that they are.