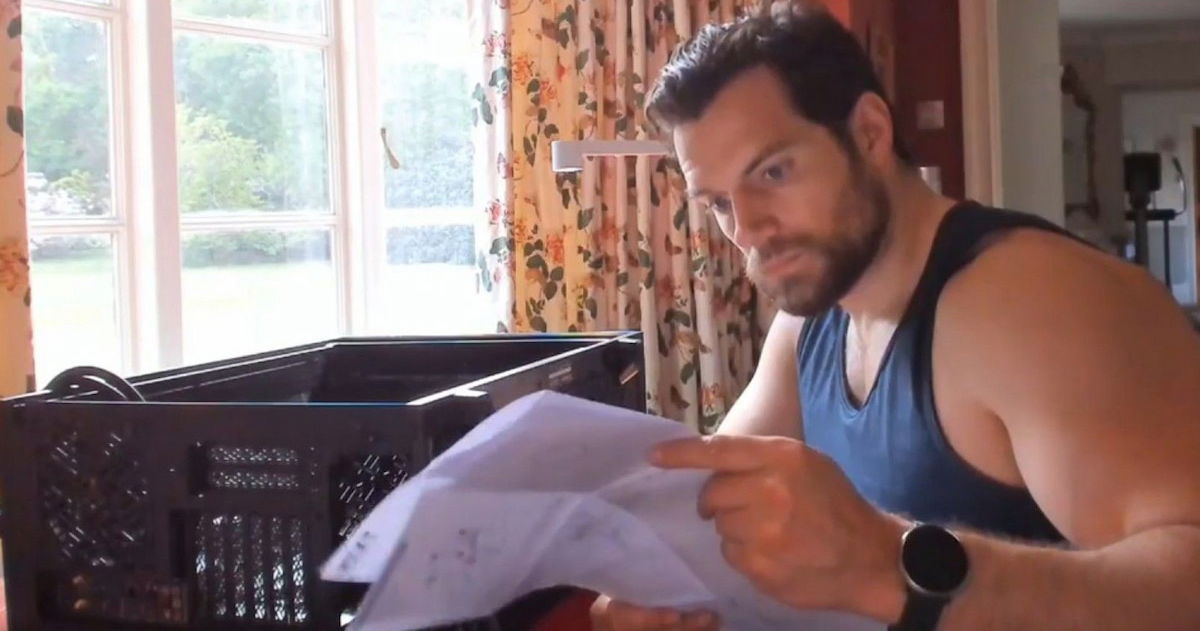 This time there is no video, but Henry Cavill has news about his PC.
As in Spain, the United Kingdom has also suffered the odd heat wave this summer. It is because of that Henry Cavill, our favorite wizard, has decided to update his computer so that it suffers less when there are high temperatures. Something that ordinary mortals would do in a similar situation, but as Cavill raises passions wherever he goes, it has become a trend again.
Henry Cavill is in the UK recording the third season of The Witcher, Just a few days ago we learned that production had to stop due to the actor's positive for COVID. A few days later, Cavill uploaded an image to his personal Instagram account where we see him in good health "posing" with a new fan with which you will upgrade your PC.
"Due to excessive traffic over the years, and certainly the recent heat wave, my AIO cooler decided to give up on me (which is a PC thing for those scratching their heads at the moment). So while she replaced him, decided to upgrade my fans too. These little beauties run nice and quiet," the actor comments via Instagram. "I still have 2 more on the way to complete the set, but I got hugely impatient and installed the ones I had anyway."
"And for those in the know, don't worry, those temperatures are up for grabs," the actor jokes at the end of the post. As expected, any approach of Cavill to a PC goes viral from that inexplicably sensual montage of his new PC where he shared his most gamer facet with his followers. The man of steel is undoubtedly one of the most beloved "geek" actors on the internet.
CD Projekt RED recognizes the big mistake The Witcher III: Wild Hunt made with its open world
When does the third season of The Witcher premiere on Netflix?
There is still no specific date for the premiere of the third season of The Witcher on Netflix, most likely we will have to wait until next year to know more details. It is expected to arrive between 2023 and 2024, earlier than the next game in The Witcher saga, already in development at CD Projekt RED with Unreal Engine 5.