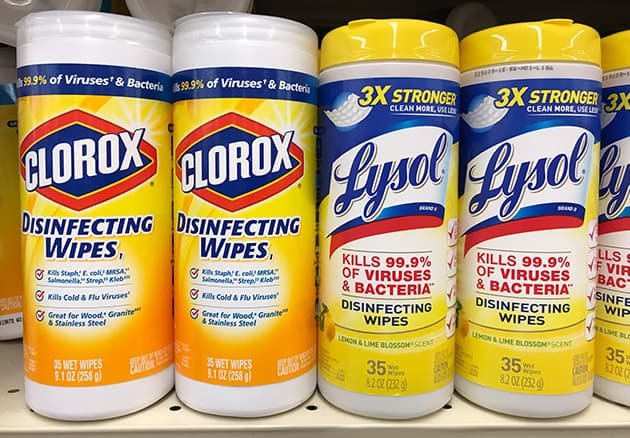 The brands American adults trust the most are Band-Aid, Lysol and Clorox and they are all about health.
This, according to new research from decision intelligence firm Morning Consult.
Similarly, the purchase of health and personal care products was a priority for Mexicans this year.
The brands most trusted by American adults are Band-Aid, Lysol and Clorox, which have to do with health care according to new research from the decision intelligence company Morning Consult. CVS Pharmacywhich received a reputation boost for distributing covid-19 vaccines, also ranked in the top five of more than 4,000 brands across multiple industries examined in the study.
Joanna Piacenza, head of industry intelligence at Morning Consult, emphasized that "Trust takes a long time to build"which explains why other top brands in the report include UPS, Visa and Cheerios, among other household names.
Additional data within the report reveals a good value for money and high-quality products or services are the ones that contribute the most to building trust in the brand.
Secondly, Consumers tend to lose trust in a brand due to negative customer experiences and deteriorating product or service quality.
And trust matters. "Consumer trust is one of the best predictors of brand loyalty and purchase consideration," Piacenza said.
The most trusted brand in six of the 10 countries surveyed
In the US, for example, 39% of buyers indicated that when they trust a company, they will go out of their way to buy from them. On the other hand, the same percentage of shoppers who have lost trust in a brand said they had stopped buying from the company and would never go back.
Worldwide, research Morning Consult found that local origins also help strengthen the way buyers feel about companies, as the most trusted brand in six of the 10 countries surveyed was established in that country.
Tim Hortons, for example, was voted as most trusted brand in canada. Meanwhile, Samsung ranked first in South Korea.
In Mexico the situation is similar.
2020 marked a before and after for electronic commerce, because although products such as cell phones, gadgets and consoles used to be the best sellers, this year they went into the background, according to data from Mercado Libre, the largest marketplace in Latin America .
As it was expected, purchasing health and personal care products was a priority for Mexicans and led the ranking of the best-selling products in 2020 and to date.
Starting in March, the sale of items such as ssanitizers, oximeters, masks, infrared thermometers, the always reliable antibacterial gel and of course, all kinds of face masks, as people sought to have more than one to combine them with their favorite outfits.
LYSOL IN MEXICO
In the case of Mexico, Lysol offered information in Spanish on the prevention of the new strain of coronavirus on its official site, prominently on its main page, even before even mentioning its products, undoubtedly seeking to be a reliable source of information and generate trust in its users.
Also, on social networks, it began to share information about the human coronavirus (in all its variants) since February 20, which has positioned it as a MUST in any Mexican space.
Related Notes:
Psychiatrists will examine "Stranger Things" as a metaphor for mental illness
Health recognizes extortion of doctors in the North of Jalisco
LAST MINUTE COVID vaccination for children in CDMX: these are the requirements and the venues