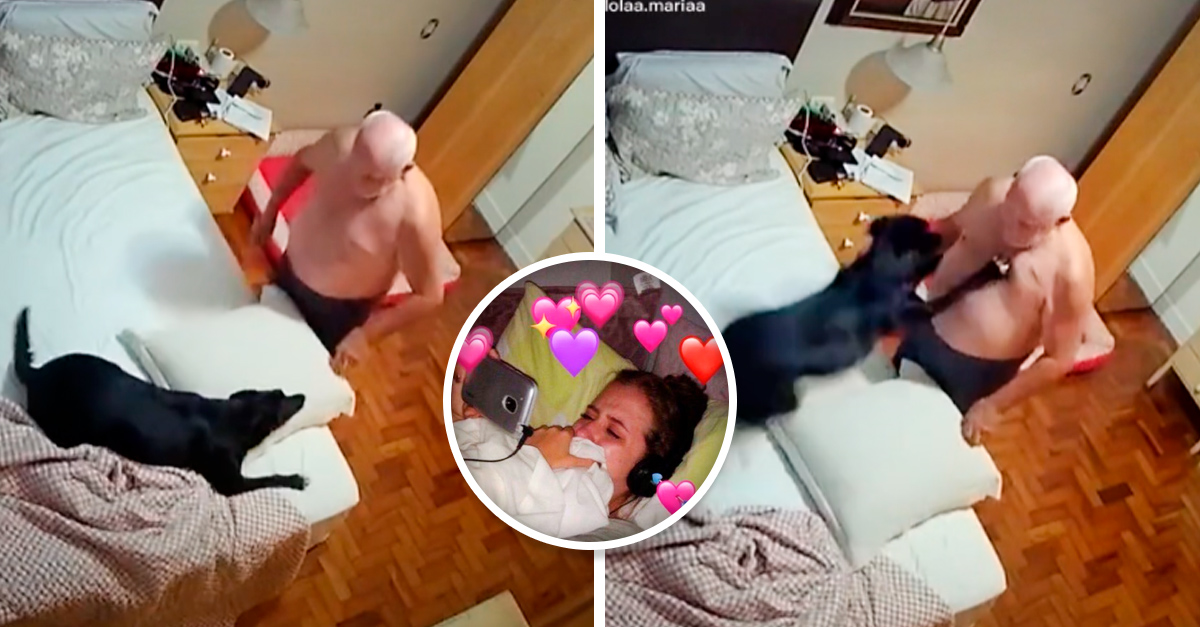 When someone loses the partner with whom they have shared a lifetime, the loss becomes so painful that there are even those who fall into depression and lose the meaning of life.
Just as it happened to this older adult, who after the death of his wife, who accompanied him for more than 30 years of his life, fell into depression. That is why his children gave him a dog, because they wanted him to keep him company and brighten his days. Now it's viral on social media.
@jps_lolaa.mariaa

sincere love ❤️

♬ 4 Legs – Alex Fava
Paulo is an old man who recently became known on social networks for a video posted on TikTok, in which he is seen playing very funny in his room with his dog Lola.
After the unfortunate death of his wife, the man entered a state of loneliness and depression. Seeing that he was getting sadder, his children chose to install cameras in different rooms of his house to keep an eye on him and be more aware of him. However, as much as they tried to get a better look at his dad, they noticed that she lacked some motivation to leave his room, so they decided to adopt a dog to keep her company and brighten her days. of the.
Without a doubt, it was the best gift that Paulo could have received, because since they are together, he and Lola have not stopped having fun and playing nonstop in their bedroom.
Through the lolaa.mariaa account on TikTok, they posted a video from the camera in Paulo's room where he is playing and laughing while the dog gets up and down from the bed.
The adorable scene did not take long to become popular, as users have managed to get the recording to have more than four million views, more than 519 thousand likes and more than 10 thousand comments from people full of tenderness for such a charming show of love.
After the success of the video where he plays with Lola, the man recorded a clip in which he thanks all the users who have taken the time to watch, comment and share his recording. During the video, Paulo comments that later he will tell them a little about the history between him and his beloved dog.
@jps_lolaa.mariaa

Very obrigado to all hair Carinho ❤️ #amocachorro

♬ we are original – Lolaa Mariaa
Just as he commented in his recording of thanks, three days later a video was shared in the account where Paulo can be seen next to his two dogs. In the recording he introduces his pets and talks a little more about how the story unfolded between them.
@jps_lolaa.mariaa

♬ we are original – Lolaa Mariaa
There is no doubt that the action of the children was the best decision they could have made, because not only did they give that dog a home, but both Paulo and Lola were rescued from the loneliness in which they lived.