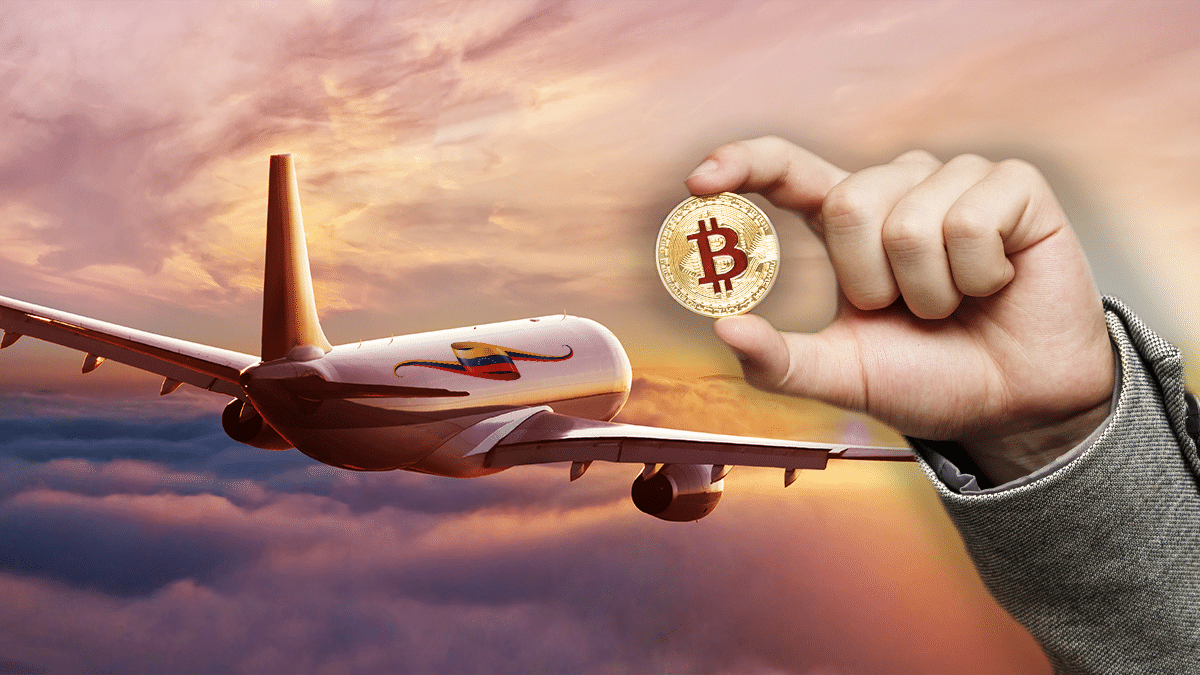 Key facts:
Mauricio Di Bartolomeo, co-founder of Ledn, was able to emigrate from Venezuela thanks to Bitcoin.

He couldn't have done it with fiat, gold, stocks or real estate, explains financier Lyn Alden.
Faced with unsustainable inflation and banking control in different parts of the world, some people have found a solution in bitcoin (BTC). This is the case of Mauricio Di Bartolomeo, as well as others, who from Venezuela managed to save in cryptocurrency to emigrate to Canada.
His story was broken by investment researcher and BTC enthusiast Lyn Alden. Via Twitter, counted that Mauricio, who is the co-founder of Ledn, a platform that gives loans with a guarantee in bitcoin, managed to emigrate thanks to cryptocurrency. Something that warns that he could not have done with fiat money (such as bolívares or dollars), gold, stocks or real estate.
He detailed that Mauricio mined bitcoin and kept the profits he earned through this activity in his country, Venezuela. This decision allowed him to preserve the value of his money in a portable, confiscation-resistant and self-custodial way.
In this way, his savings in BTC allowed him to emigrate to a more prosperous country in economic terms, without depending on third parties and with all the financial independence that BTC provides when traveling.
Mauricio currently lives in Toronto, Canada, from where he continues to be completely immersed in Bitcoin through his company, Ledn, which he founded in 2018. CriptoNoticias has reported that this company created it because he noticed the lack of financial services with bitcoin. A vision that coincided with that of billionaire Alan Howard and Coinbase Ventures who, along with other actors, decided to invest USD 30 million in their project last year.
This week, Mauricio participated in the Freedom Forum in Oslo, Norway, where different attendees they told how cryptocurrency saved them. A topic that allowed them to delve into the humanitarian impact that Bitcoin has in countries with inflation and authoritarian regimes.
"It was the most inspiring event I have ever been a part of. It was surreal to hear the stories of people from all corners of the world and how Bitcoin is making an impact in the fight for freedom." said Venezuelan businessman.
Bitcoin became the solution of some against inflation and banking control
Lyn Alden summarized that many people at the Oslo Freedom Forum confessed that they don't use bank accounts because they have been seized or frozen in the past. Even those of some who kept dollars there to protect themselves against hyperinflation and devaluation of the local currency, similar to what happened in Argentina with the 2001 corralito. Which is why they found a solution in bitcoin.
As well as Mauricio, the investment specialist published that people from Venezuela, Nigeria, Ethiopia, Senegal, Togo and Afghanistan keep telling her how they use bitcoin to deal with authoritarian banking control or persistent inflation that continually ruins their savings.
As an example, she named Ire Aderinoun from Nigeria, who belongs to the country's feminist coalition and found in bitcoin a solution. Precisely because the cryptocurrency allowed them to continue operating money in the face of the freezing of bank accounts that they made for protesting against police violence.
Ire Aderinoun was also present at the Oslo Freedom Forum speaking on the increased use of stablecoins in emerging markets and authoritarian regimes.
Similarly, democracy and human rights activist Farida Bemba Najema from Togo, Africa, revealed how difficult it is for exiles to send money to friends and family in the country.
"Money is often seized in banks. Therefore, they had to smuggle physical cash. Bitcoin is now making things easier for them," said Lyn Alden about the exile from Togo.
In this way, he explained that the reason why he spread his stories was to demonstrate to skeptics, perhaps from the first world, that bitcoin is something useful for those who live in countries with economic and political irregularities. In this sense, he stated that these life experiences show that some people need and understand BTC more than others.
"It's like having money in the cloud, except even the cloud provider can't close the account because the provider is decentralized. Therefore, anyone with internet access can travel around the world and access their coins or transfer them to others", he concluded.