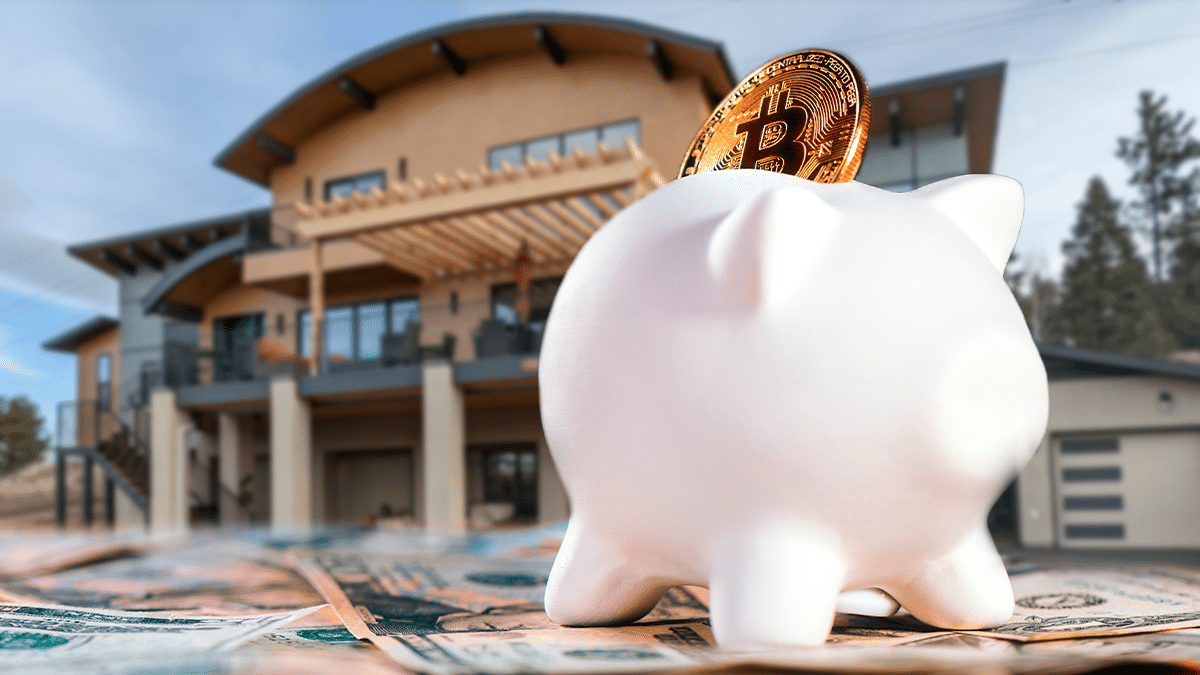 What would it be like if we could fulfill the dream of getting rich with bitcoin (BTC)? We know that some who bought the cryptocurrency years ago when it was worth little and held it all this time made it. But is it still possible to get this today or have the lucky tickets already been handed out?
John Ratcliff, one of the people who became a billionaire by buying BTC, believes it is possible and told the story of how he did it. The man, who is a game developer at the software company Nvidia Corporation, said in an interview on krdo that his knowledge of computer code led him to investigate how Bitcoin works in 2013.
The technology of Bitcoin left him in awe. Therefore, in such a year decided to invest $15,000 in BTC when the cryptocurrency was barely worth $100. And instead of selling it as soon as it went up in price, his strategy was to keep his funds there long-term because he was convinced it would go up in value.
Just as he thought, the cryptocurrency became enormously rich over time. Right now, bitcoin is trading at $29,176, according to the CriptoNoticias calculator. While six months ago it touched its all-time high at USD 67,800.
Ratcliff managed to become a billionaire by holding (saving) in bitcoin. He confesses that he made "Many millions, not many millions, let's say several million." In this way, he was able to afford to build the house of his dreams, which he finished last November. Also, he allowed her to purchase houses for his nephews, pay off student loans for his children, and set aside money for charity.
Saving in bitcoin, he was able to build his dream mansion with a view of the mountains
His mansion is surrounded by mountains, lakes and snow, in winter, in a quiet neighborhood of Woodland Park in the state of Colorado, USA. It is 5,000 feet (almost 465 square meters) and he estimates that it was completely built with bitcoin. Construction finished last September.
Advertising
"If I go based on what I paid for bitcoin originally, this whole house cost me around $5,000-8,000," Ratcliff said. He said that his wife has nicknamed the mansion "Bitcoin Manor", although he prefers to call it "Ratcliff Hotel and Conference Center". Precisely because it has a first floor completely for guests.
The guest floor includes a Harry Potter-themed bedroom that sleeps six children. In addition, it has an elevator that leads to a third floor dedicated to entertainment. And on the main level, it has a large fireplace that functions as the center of the home.
The protagonist of this story assured that he knew his initial investment would pay off in a big way, except for one possibility. "The biggest risk for Bitcoin was not that it would be hacked, that the software would not work. I never considered any of those risks. The only risk I felt was that the government would make it illegal at some point," he said.
But, far from being banned, the United States government, as well as other parts of the world, is currently seeking to regulate the use of cryptocurrencies. Also, its adoption is growing. Proof of this is that the Colorado government has already allowed paying taxes with cryptocurrencies, as well as that of the City of Buenos Aires, Argentina.
Mark Ferrandino, the executive director of the Colorado department of revenue, said: "Things like that are signs to the industry that we're embracing this type of technology. The regulators, all the different agencies, are starting to say: 'this is not going to go away, this is not a fad, this is something that will continue to grow.' And we have to make sure we have the right parameters."
Is there still a chance to get rich with bitcoin or is it too late to get on the bandwagon?
Every once in a while we hear these stories of people, like Ratcliff, who became billionaires by buying bitcoin years ago. But what about the people who never bought the cryptocurrency? Is it too late to do it?
Ratcliff believes that the price of BTC will go much higher in the future. He likes to compare it to buying Apple stock in 1982. Whoever bought it in that year and held it all this time is rich in 2022, he noted. But if he had sold it, no. Therefore, he estimates that the key is to invest for the long term.
However, it is important to keep in mind that every investment involves risk, so it is essential not to invest more than one is willing to lose. Likewise, it is always advisable not to take any comment as a purchase recommendation because in the end the market has the last word and there are strong variations such as the one in recent months.
Given the current fall that the cryptocurrency is experiencing, the billionaire express via Twitter that a friend of his contacted him to ask him: Is now a good time to buy more bitcoins? Faced with this doubt, he estimated that it seems a good entry point to stack more, far from the euphoria to sell that those who fear it will drop more have.
"This whole price correction was incredibly bullish in my opinion. The price correction was not directly related to bitcoin. It was this Luna's garbage dump at the market. The fact that the market absorbed such a huge dump was incredibly impressive. The fact that people realize it's a buying opportunity shows education," he said.
This same perspective holds Vance Brown, the co-founder and president of Exponential Impact, a non-profit organization that helps blockchain companies. The specialist believes that bitcoin will likely rival gold's market capitalizationso it projects that its price will grow at least 10 times more.
"Everyone should own some bitcoin. No one should be at zero », he expressed, emphasizing that it should be maintained in the long term. Above all, those who make investments. "If you're an investor and you don't have a portion of your portfolio in bitcoin, I think you're missing the boat," he added.
Cryptocurrency Lawyer Yeb Muchnik he also believes that it is still possible for someone to get rich by investing in cryptocurrencies. He considers that they are here to stay, despite their price volatility. "It's not too late to jump in and create passive income," she estimated. There are even those who speculate that BTC could be worth more than a million dollars in the future if the whole world adopts it.
Although the predictions are bullish for bitcoin, it is still a risky investment
The lawyer assumes that buying bitcoin is in many ways like investing in stocks. "You have to really try to understand if the project is solid and what their vision is like. It's doing diligence and trying to understand it as much as you can."
Fairly there are cryptocurrencies that have more risk than otherssince they do not work in a decentralized way and their price could easily fall, as happened a few days ago with Terra (LUNA) and the stablecoin that had its reserves.
On this subject, Ratcliff said via Twitter: "I have a suspicion that LUNA will be the last straw for the SEC to finally act on these cryptocurrency projects that are actually unregistered securities."
Some people even lost the money from their house because they had it in LUNA. A situation that leaves the community with the lesson that it is necessary to study in depth its functioning and You should not deposit more money than you are willing to lose in any cryptocurrencyincluding bitcoin.