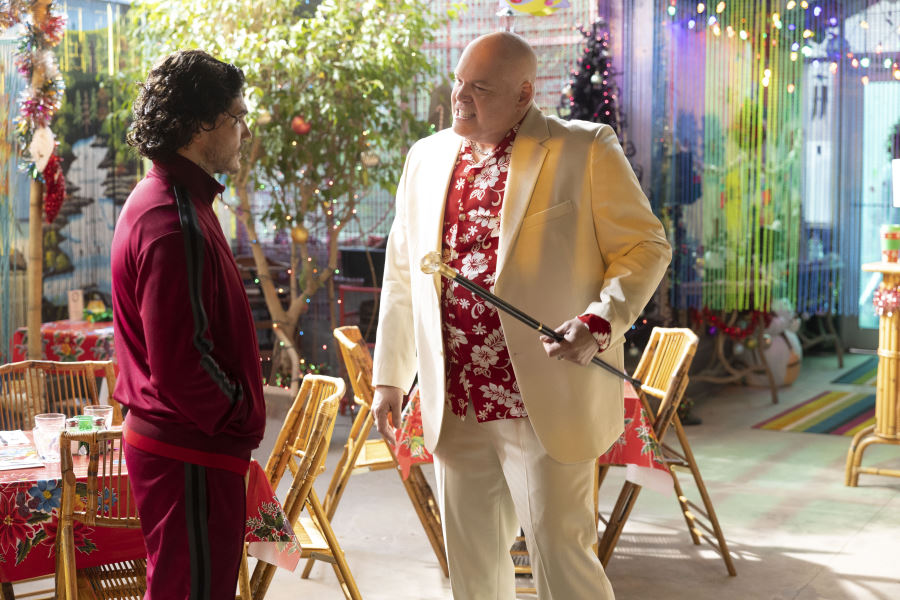 Although the Kingpin was featured in the Hawkeye season finale, a deleted scene was released where the Kingpin made his debut through a flashback to the series.
The big surprise that the first season of Hawkeye gave us is the return of Wilson Fisk, better known as the Kingpin, who, although he reappeared in the final episode of the season, his return was planned in the flashback of the third episode.
Don't miss: It's back! Kingpin came to the Marvel Cinematic Universe with Hawkeye
If you remember the first minutes of episode 3×01: Echoes, we know the story of Maya, who has lived with deafness since she was a child, but her father has instilled in her that to live between two worlds she must observe. At one of Maya's karate classes it is noted that her uncle, the Kingpin, is coming for her.
The Cloud Commentary channel presented a scene deleted from said chapter, which introduced the presence of the Kingpin within Hawkeye, where the Kingpin is seen as a loving uncle with Maya, whom years later he would take under his tutelage.
Finally, it was decided to reveal the presence of the Kingpin first at the end of the fifth episode with a photograph on a cell phone, and then in the last chapter with the revelation of the business he has with Eleanor Bishop, the mother of Kate Bishop, the new partner. from Hawkeye.
The Hawkeye series will star Jeremy Renner as Clint Barton / Hawkeye and Hailee Steinfeld as Kate Bishop, while Florence Pugh will make a guest appearance as Yelena Belova. Pugh will make his MCU debut in the Black Widow movie.
Hawkeye will also star Vera Farmiga as Eleanor Bishop, Tony Dalton as Swordsman, and Alaqua Cox as Echo.
The first season of Hawkeye is now available on the Disney + digital platform.
It may interest you: Hawkeye: Vincent D'Onofrio breaks the silence after his return as Kingpin
Source: Cloud Comment
Own the inspiration to the Hawkeye series
In 2012, Marvel Comics renewed one of its oldest and most underrated Avengers: Hawkeye.
In 22 regular issues and one annual, Matt Fraction and David Aja gave Clint Barton a life of his own that had never been seen before. In addition, they knew how to combine the youth and energy of the new Marvel archer, Kate Bishop, with the experience and hobbies of Barton.
For the first time in Mexico, this work, winner of several Eisner awards, is published in an integral way, which serves as the basis for the new Marvel Studios series.

is also being read
Captain America's musical theater play was almost a reality!
Tony Dalton begins recording of Hawkeye in the Marvel Universe
The lessons that the first Hawkeye trailer leaves us
How did Jeremy Renner get here?
Vincent D'Onofrio would return as Kingpin for Hawkeye