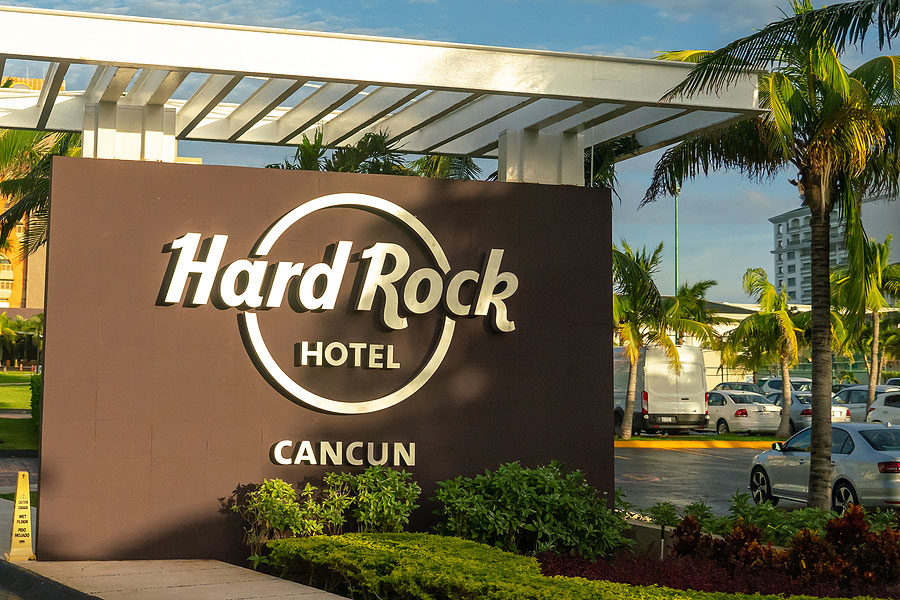 The tourism sector was historically affected by the arrival of the pandemic.

57 out of every 100 Mexican households have a pet inside their homes.

There are more and more pet friendly places in Mexico, such as shops, restaurants and even shopping malls.
The Hard Rock Hotel pet-friendly service It has surprised netizens and even attracted glances from prospects who don't have pets.
The industry hotelier is extremely important to feed the sector tourist around the world, which was considerably affected during times of pandemic.
According to the Statista graph where it shows the number of international tourist arrivals in the world, in 1990 and adding just over 400 million visitors in the year, this figure was constantly climbing until it reached 1.6 billion tourists in 2019, but the pandemic caused these to return to the figure of 30 years ago in the past with a loss of 1.1 billion during 2020; however, little by little, a small but considerable growth is being seen that seeks to return to normality.
This would benefit countless hotels around the world that have a high global position, such as AMResorts, Grupo Vidanta, Grupo Posadas, Playa Hotels & Resorts, among a wide variety of other offers to choose from, with their respective proposals. of value to attract new consumers, among them, the adoption of the pet friendly trend.
Hard Rock is a brand that has managed to position itself internationally in different industriesspecializing in cafeterias (they already have more than 138 of them), hotels (more than twelve) and casinos, mainly aimed at offering a distinctive "rock" theme from among the wide variety of offers in their markets.
As part of its distinctive proposal the Hard Rock Hotel Guadalajara has shown itself to be in favor of the pet friendly trend, thus gaining an effective position among consumers who have pets and want to spend more time with them, heading for new adventures.
On this occasion, a couple of content creators have shown the networks how is the pet friendly service of the hotelalong with his two pug dogs, thus attracting the gazes of netizens.
Taking into account that the visitors were accompanied by two pug dogs, the hotel offered them an excellent pet friendly service with 2 beds for them, a dining room and diapers so they could put them in the bathroom and thus not dirty the room
This even managed to attract the attention of prospects who do not have pets, since they make comments such as "I wish I could get a hotel like this and pet a lot of puppies", "I want to go to a pet-friendly hotel"," there was an event that cost 250 pesos to go to the Hard Rock Hotel, but I didn't want to and now I regret it", among other thoughts interested in knowing more about the hotel.
There is no doubt that the favoritism of pets is notorious and we can see it with their presence among the Mexican population. According to data from the National Institute of Statistics, Geography and Informatics (INEGI), approximately 57 of every 100 Mexican households have at least one petwhere dogs predominate in favoritism with 85 percent of presence, a fact that can be used by brands and businesses to grow their income.
The fact that a business or brand becomes pet friendly manages to position it among canine lovers, as we could see a while ago when Home Depot lent a dog a "grass cart" so that it could walk through the aisles of the store with their owners, as well as the presence of pets in different shopping centers in CDMX such as Santa Fe, Fórum Buenavista, Galerías Insurgentes, etc.
The pet friendly trend It is showing itself as a strong opportunity to attract the eyes of new consumers.
Now read:
"That's why I hired you"; Rappi delivery man exhibits mistreatment
Finance specialist puts her career aside to be a barista in Italy
Recruiter rebukes candidates who use LinkedIn to flirt