the successful documentary The Tinder scammer had a huge impact on people who use dating apps, prompting some girls to speak out about their cheating and scamming experiences they fell victim to not just on Tinder, but other apps dating.
Through a thread on Twitter, a girl tells in detail and with screenshots how her Bumble flirt pretended to have covid-19 to get money from her, so she decided to call him "The Bumble scammer."
bumble is a apps of dating that has three main functions: find a partner, make new friends and expand the network of professional contacts. Unlike Tinder, on Bumble, the girls are the ones with 24 hours after making match to send the first message and start the conversation, in order to avoid awkward messages from some guys.
Despite the fact that only girls can initiate conversations, this app is also not immune to scammers who seek to take advantage of the goodwill of some women.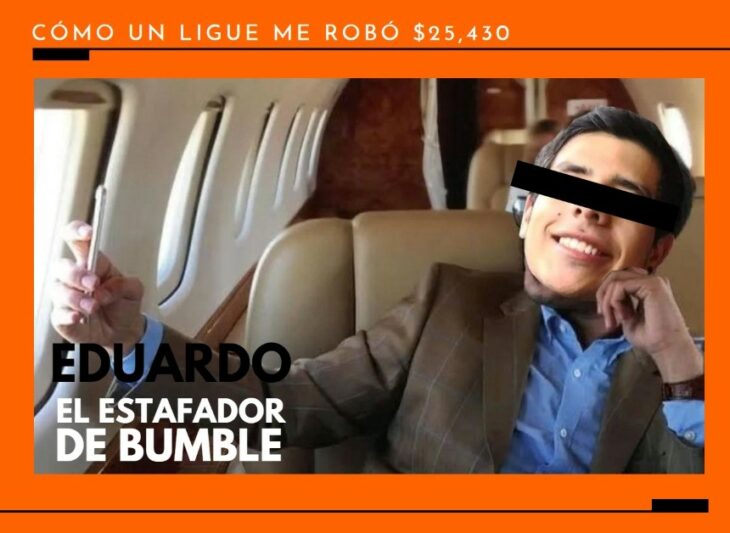 On February 14, the user @Anapau_94 took it upon herself to share the story of the young man she met on the Bumble application, who at first was cute and treated her very well, until in the end he scammed her, to try to prevent more People fell into his trap and were just as affected.
It turns out that Pau downloaded the apps from Bumble to meet people, where she met Eduardo, who supposedly had gone to the same high school as her, which is why they began to talk, until the relationship became more fluid and they began dating. However, due to the pandemic, they ended up in a virtual relationship.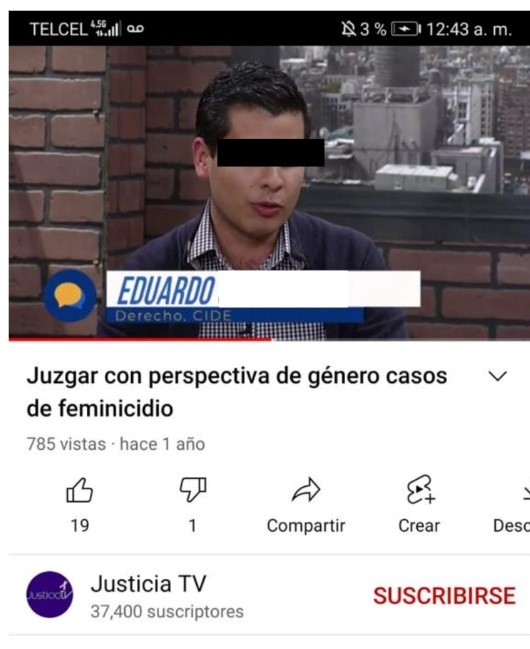 Pau never suspected the boy's intentions, because, according to his testimony, Eduardo was a lawyer and they had many issues in common, such as the concern of gender violence. In addition, he assures that he was always very affectionate and listened to her.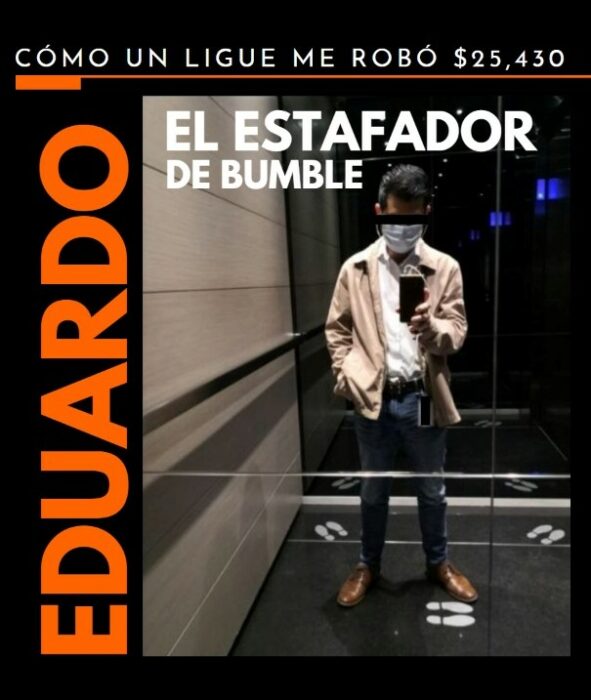 However, one day, the boy asked him to borrow money under the excuse of having caught covid. First, he asked her to take the test and then he victimized himself until he assured the girl that he had been hospitalized because of the coronavirus.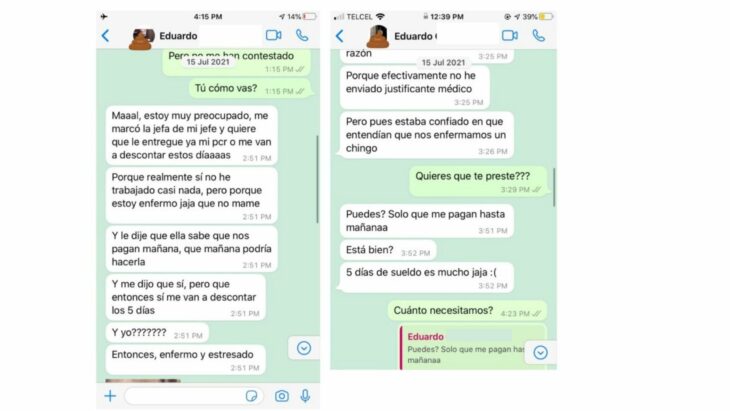 Shortly after being hospitalized, the scammer told the girl that he is serious and that they have to intubate him, so he says goodbye to her and tells her that he will leave his cell phone to his brother to keep her up to date, which was a vile lie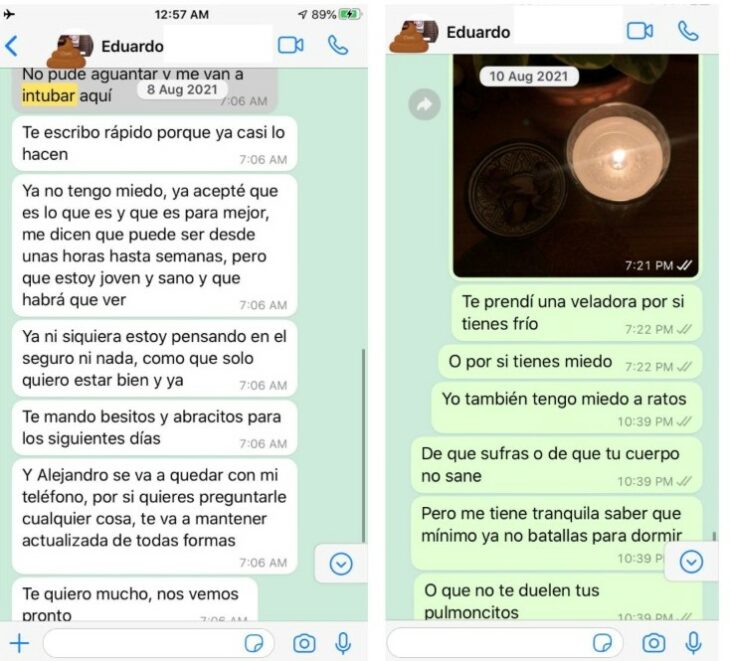 On some occasion he even invented that his card had been cloned when paying for the tickets for the Show from stand up to which they went together, so Pau had to pay with his card and, curiously, hers was also cloned.
After going to that event, they both realized that the girl's card had been used for some bets on the apps Hot.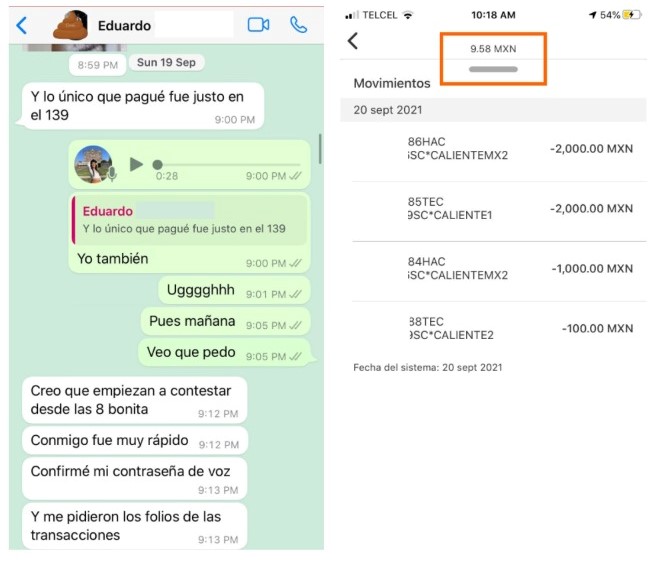 After several economic loans, the girl began to suspect Eduardo's farce, although at that time, the amount he owed her was more than 25,000 pesos. She even caught covid and expecting to receive the same support that she gave him, Eduardo just answered with a "get well soon!"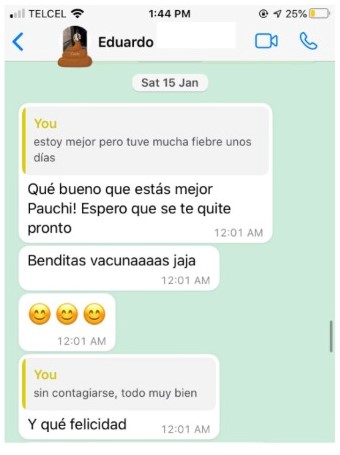 After several attempts to collect his money, the boy only gave him excuses, asked for more time or simply left her on sight, so Pau decided to talk to one of Eduardo's friends and that's how he realized that he too I had cheated on him.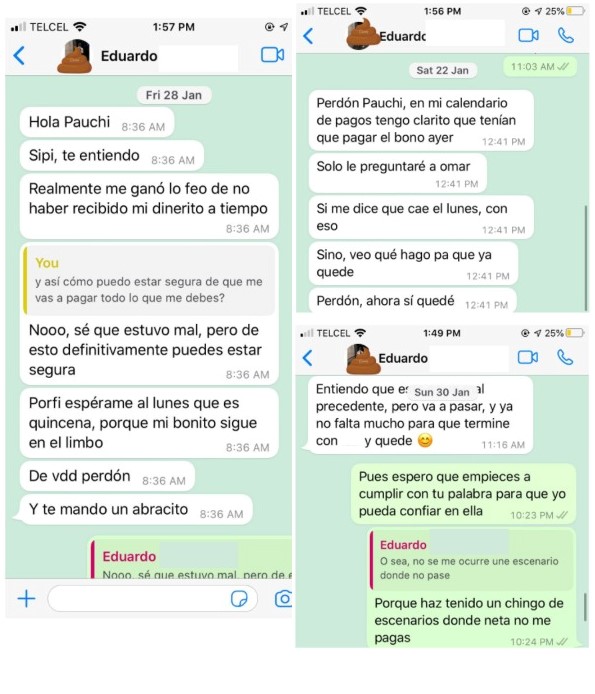 After speaking with Chato, they compared their conversations and discovered the lies that he had told each one, since he owed the friend 43,000 pesos for 10 months and had not paid him anything.
In the end, Pau and Chato came to the conclusion that all the money with which Eduardo swindled them was used to deposit it in betting applications.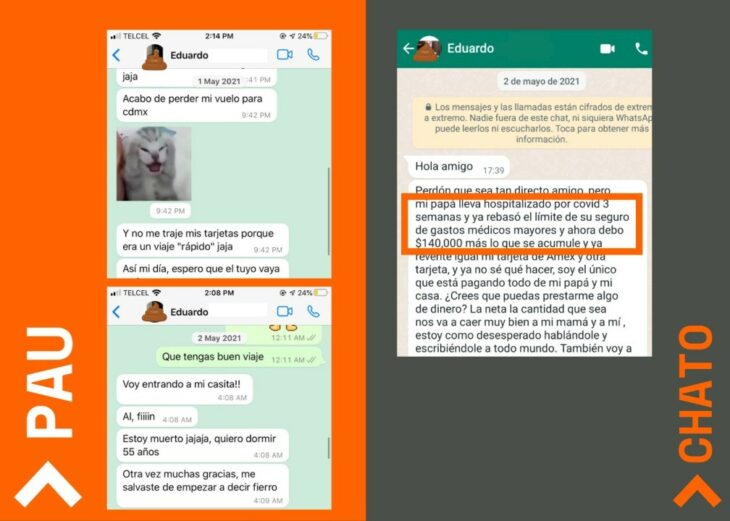 Fortunately, Bumble contacted the girl and they managed to identify the scammer, who was left out of the picture. apps. In addition, they gave all possible support to Pau in case the girl wanted to file a complaint with the police.
If you want to find out the complete gossip, here we leave the thread:
Taking advantage of the fact that much has been said about #TheTinderSwindler and what is #Valentine's DayI'm going to tell you what love is NOT and how my flirt @Bumble he pretended to almost die of covid to steal almost $26,000 from me.@cide_fem @femxfem1 @FourthWave

So it doesn't happen to anyone else.
I open 🧵: pic.twitter.com/1DJoq3txqA

– grape paupau (@ Anapau_94) February 14, 2022