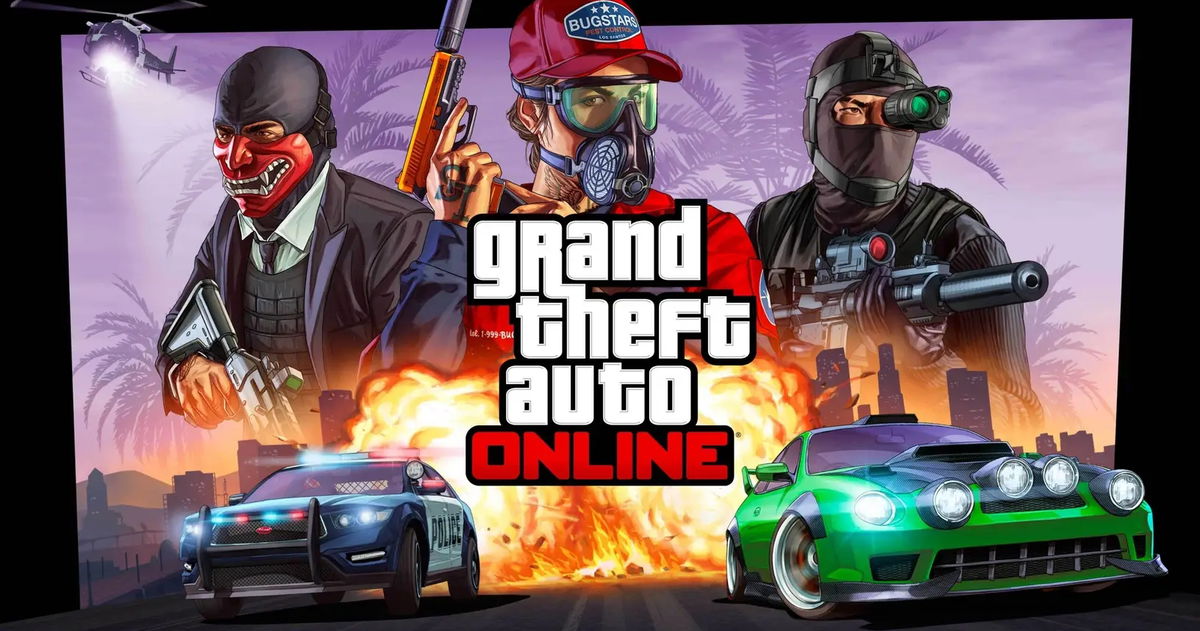 You can enjoy GTA Online for free on PS5.
Grand Theft Auto V and GTA Online are now available on PlayStation 5 with numerous improvements and updates for new players and veterans alike. In fact, after so many years, GTA Online has been released as a standalone title from GTA V on PS5 and is free to download if you have an active PS Plus subscription.. Bearing in mind that a month's subscription costs less than €10, it's a great opportunity to delve into the online world of the game, although it's worth remembering that you need to have an active subscription to be able to play.
GTA Online can be downloaded for free on PS5 until next June 14, although later you can continue enjoying it if you have downloaded it. On the other hand, players who purchase GTA Online on PS5 without having an active PlayStation Plus subscription will be able to enjoy a 7-day PlayStation Plus trial period (to obtain it, you simply have to access the game, which redirects to the PlayStation Store).
They compare the loading times of GTA 5 on PS5 and PS4 and you will hallucinate
The improvements of GTA Online on PS5
GTA Online has a lot of improvements on PS5. Players with a Rockstar Games Social Club account can Easily transfer your GTA Online profile from PS4 to PS5, including your characters, GTA$, progress, stats, vehicles, properties, weapons, clothing, and user-created activities. Thus, you can now enjoy:
awesome graphics: Improved levels of fidelity and performance, with three new graphics modes with resolutions up to 4K, 60 frames per second, HDR options, ray tracing, texture quality improvements and much more.
faster charging
Immersive controls (haptic feedback and dynamic resistance thanks to the adaptive triggers of the DualSense)
3D Audio
While GTA Online can be had for free, GTA V costs just €9.99 on PS5.
Related topics: rock star
Sign up for Disney + for 8.99 euros and without permanence Subscribe to Disney+!