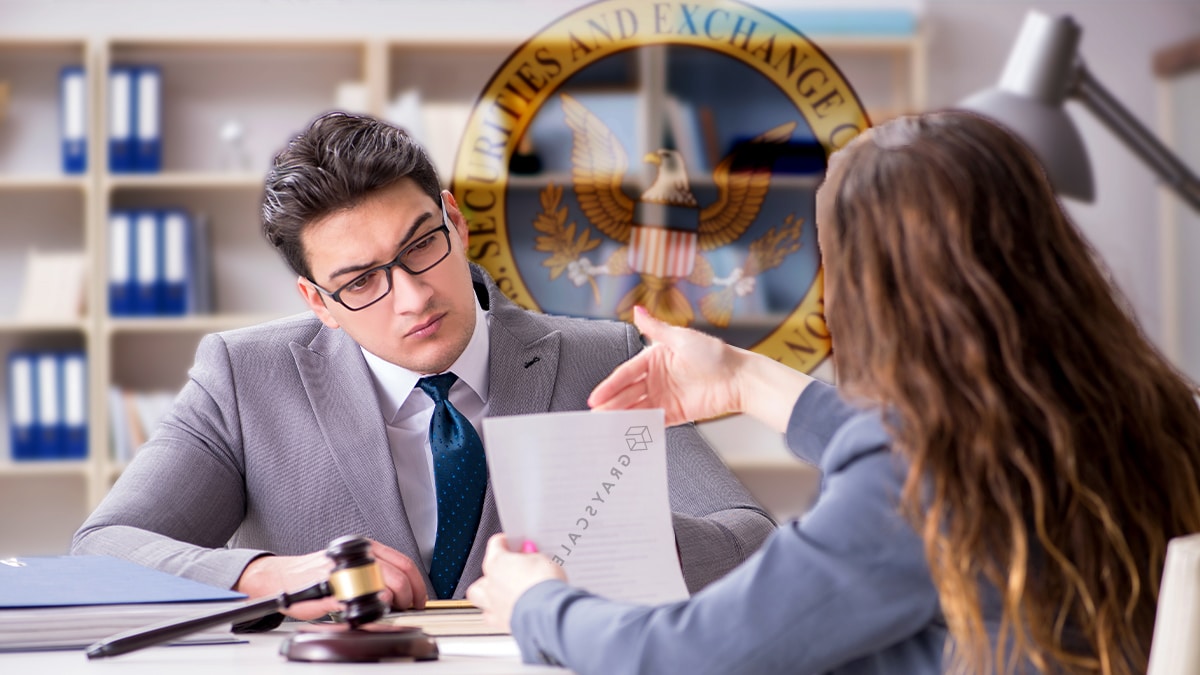 The United States Securities and Exchange Commission (SEC) rejected this Wednesday, October 29, Grayscale's request to convert its famous bitcoin fund (GBTC) into an exchange-traded fund (ETF). Grayscale reacted by filing a request for review of the SEC's ruling with the District of Columbia court of appeals.
The decision of the SEC points out that the exchange designated to list the shares of the GBTC fund, the subsidiary of the New York Stock Exchange (NYSE) known as NYSE Arca, "…does not demonstrate that it has a comprehensive shared surveillance agreement with a regulated market of size significant related to spot bitcoin."
In other words, the commission considers that there are risks of fraud and manipulation of the bitcoin spot marketthrough market participants who have access to the shares of a bitcoin ETF and other unregulated markets.
Grayscale reacted immediately to the SEC's decision, filing with the District of Columbia Court of Appeals a review request of the opinion of that commission. There are no arguments in Grayscale's application, although in the document introduced, the applicant Grayscale Investments lists the SEC as the defendant.
A long run for a rejected ETF
In April 2021, Grayscale announced its intention to apply to the SEC to convert its GBTC fund into a bitcoin spot ETF, as reported by CriptoNoticias. The formal request was filed last October and the commission exhausted the legal period of 240 days, before ruling against the conversion proposed by Grayscale. Grayscale's application to the court of appeals was filed by Donald Verrilli, who was United States attorney during the Obama administration, from 2011 to 2016.
With the argument of the SEC and taking into account its approval of ETFs based on bitcoin futures in the United States, it is inferred that with the intervention of the United States Commodity Futures Trading Commission (CFTC) if there are legal tools available to prevent fraud and manipulation of the bitcoin market.
Beyond the legal niceties surrounding the two types of bitcoin exchange-traded funds, those based on the spot market and those based on futures contracts, the SEC has insisted that bitcoin is not a security, but rather a commodities. This was ratified last Tuesday by Gary Gensler, president of the SEC, which was reported by CriptoNoticias.