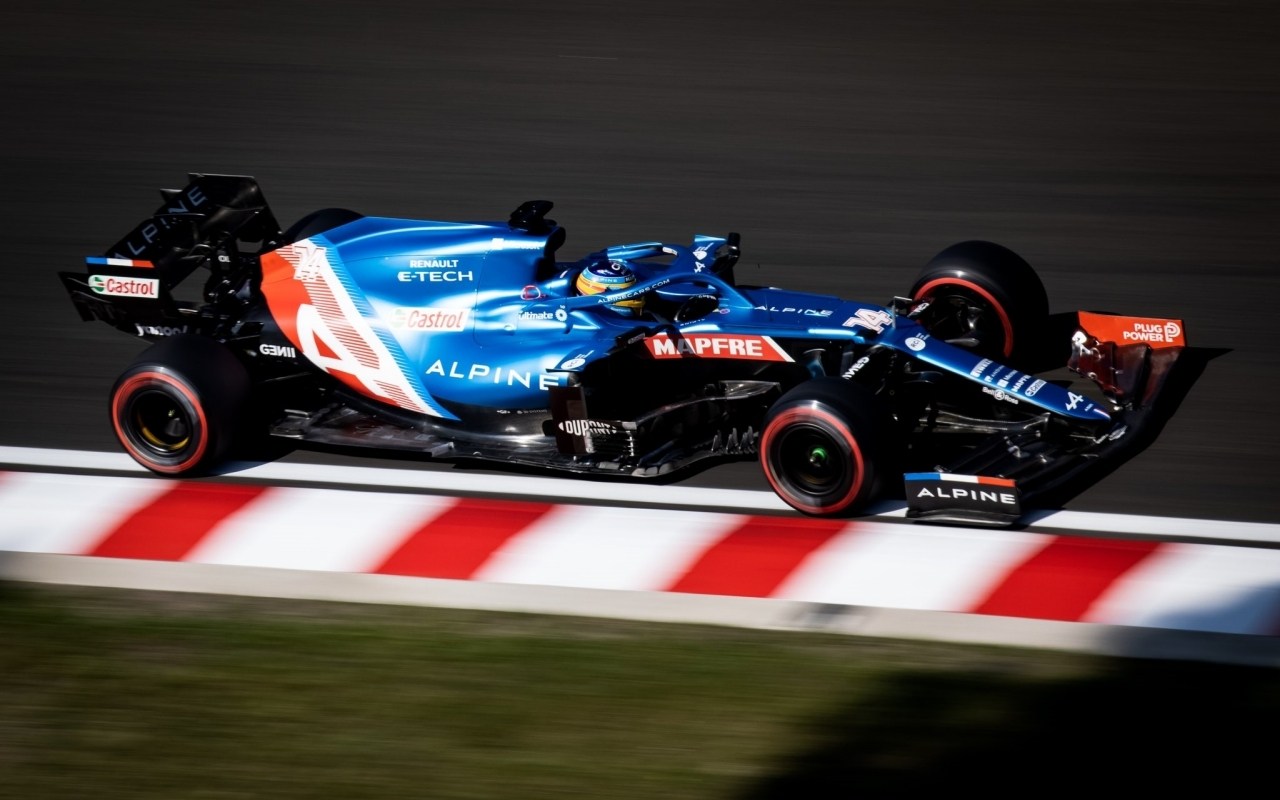 The Spanish rider was one of the outstanding drivers in Q2, but in the final round he was unable to pass from ninth position and was even overtaken by Esteban Ocon. In any case, Alpine's balance is positive.
Fernando Alonso has not been able to maintain the streak and has been overtaken by Esteban Ocon in the classification of the Hungarian Grand Prix, but that has not prevented him from participating in Q3 for the sixth time this year, making it possible for Alpine to once again have two cars between the top ten on the grid.
The Spanish pilot arrived at Hungaroring With doubts after the bad experience of a circuit that is also slow like Monaco, although in the case of the Magyar track the aerodynamics have much more influence.
«I got one of the super good games in Q2 and one of the super bad games in Q3»
«Happy, the truth is that we came with many doubts because the last slow circuit was Monaco and I think we were 17th, so we didn't really know what was in store for us here in Hungary, "admitted Alonso.
"Being with the two cars in Q3 and going out tomorrow through the clean zone gives us the opportunity to score points and we are going to go for it. It was difficult to read the situation, more than on the track because of the tires », has advanced before explaining.
And, in the opinion of Fernando Alonso, Pirelli is supplying very different tires this weekend. "We have suffered a mind-boggling inconsistency all weekend. You put two identical games in theory and you have two completely different cars. That hurt me in Q3, because I think I got one of the super good games in Q2 and one of the super bad games in Q3. But I go out with the good set, so let's see tomorrow, "he said in relation to the race.
Loading tweet …
1421474420883955723
A race in which you are not likely to see many overtaking maneuvers, so Alonso has prioritized the position on the grid. "It's a race that relies a lot on Saturday, where you can start, so it was important to be in the top 10 today. We go out with the soft ones, which will be a disadvantage, but we preferred this and going ahead than doing it backwards and hard ", it is finished.
Esteban OconEighth on the grid, he left behind his losing streak after setting a time of 1: 16,653, 62 thousandths faster than Fernando Alonso.