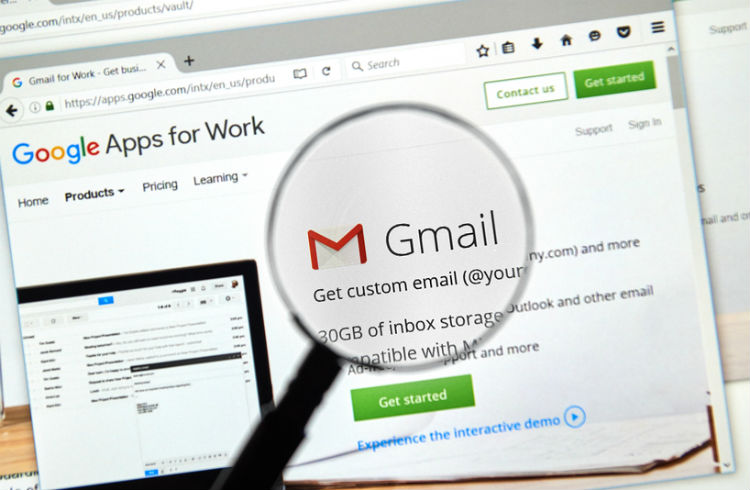 In 2021, Google brought in 250 billion US dollars.

In 2020, Google posted advertising revenue of $200 billion.
It is increasingly common as companies in the world are using Artificial Intelligence (AI) to improve the experience offered to their users in each of their products. Recently, one of these is Google, which has announced the integration of AI in its Workspace office applications, including Docs, Sheets and Slides, as well as Gmail, one of the most used in the world.
When we talk about the technology industry we must mention Google, which is one of the most important platforms in the world, so understanding the Internet today without that company would be very difficult, that is why it is part of the most important and known to the entire network.
It is much more than a search engine, which is why it recorded revenues of 250 billion US dollars in 2021, according to data from its report. Likewise, a StatCounter study detailed that Google had a market share of 86,885 percent in the United States in 2022.
What's new from Google
As part of your implementation of AI in your systems, Googlethe technology company, has announced the integration of Artificial Intelligence in its office applications of Workspace, Docs, Sheets, Slides and Gmail.
The information was disseminated by the company on its official blog, where they detail that among the new features that will arrive is the option to generate text in a similar way as OpenAI's ChatGPT artificial intelligence does, which writes emails, produces images and videos.
The company, which registers millions of users for its Gmail service, highlighted that in the case of Google Docs, people will be able to both generate text, brainstorm and summaries, developing drafts almost instantly from a requested topic, all with the help of technology.
While in Gmail you can give commands to summarize conversations, and give automatic responses, adjusting length and even the tone of each message. Improving the entire user experience.
In its Slides tool, AI will be used to generate images, audio and video in the style of DALL-E and Stable Diffusion.
The company also added that there will also be news for Meet, that now it will be possible to make audio transcriptions, notes from the conversations in the calls.
To date there is no release date for these tools, but for now Google says that the AI ​​will initially arrive in Docs and Gmail, only for a group of "trusted testers" in the United States this month.
With this, there are many platforms that are joining the implementation of AI in their systems, such as Meta, where in February Marck Zuckerberg indicated that he was launching an advertisement mentioning that he wants to be "a leader in Artificial Intelligence ( AI) generative".
Also, in February, the company that owns Facebook unveiled its own version of the artificial intelligence behind apps like ChatGPT, saying it would give researchers access to find solutions to the technology's potential dangers.
In short, the future seems to be AI, which is why many brands are already beginning to develop tools and experiences around this product that can be a great help if used well.
Now read:
In the middle of the crisis, Facebook and Instagram say goodbye to the NFT's
Pokémon protagonists receive farewell tribute at station in Japan
Streamer earns in OnlyFans almost 19 thousand pesos in a week