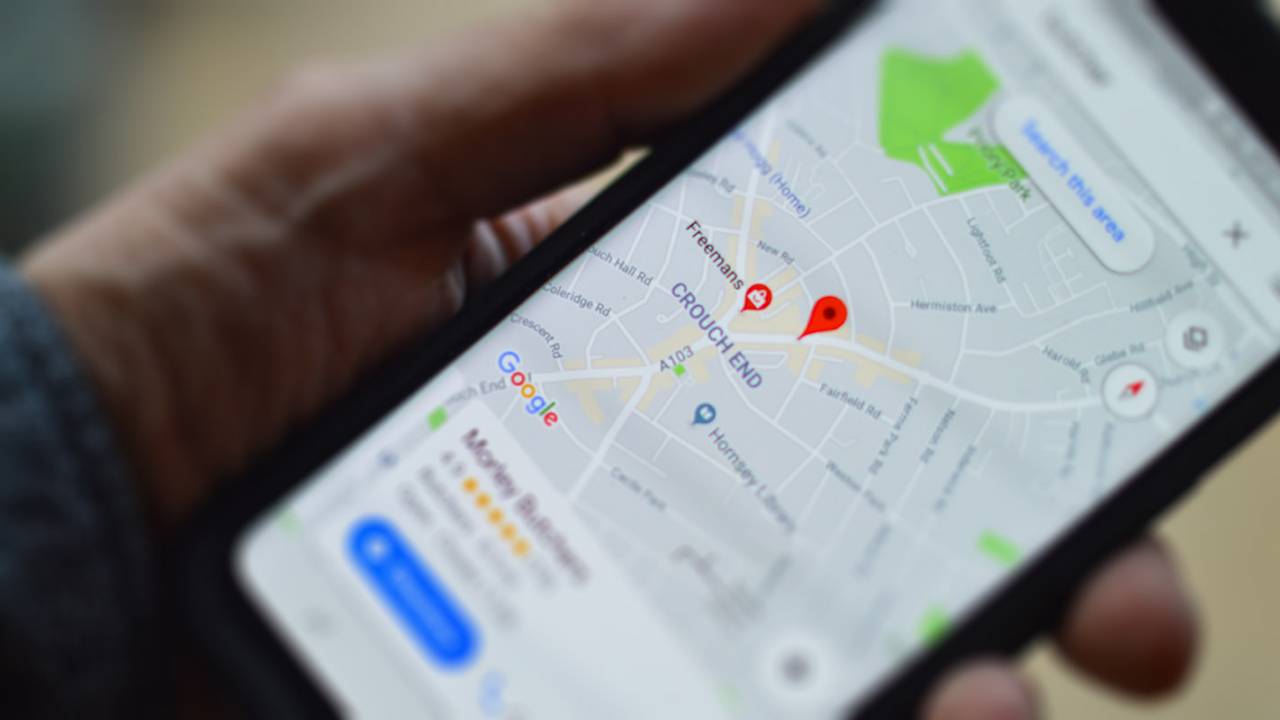 Google Maps will allow businessmen from the LGTBIQ+ community to identify themselves in this way in the application.

This function will help consumers find "queer" businesses in different cities.

The labels will be displayed to users in the application interface.
There are many technology companies that are joining in launching strategies with the aim of supporting the LGTBIQ+ community. Especially this month of June Pride month, many brands launch their proposals as is the case of Google Maps that is creating the option of its label so that businesses that identify as LGTBIQ + can show it in the application.
Google is one of the most important technology companies in the world, and according to its own data Alphabet, the parent company of Google, registers quarterly revenues of 56.890 million dollars, with a profit of 15.220 million dollars, for which he estimates the value of his business at 400,000 million dollars.
Given this data, it is normal to see that this company, which is very influential in the human community, has this type of initiative with each of its applications, in order to achieve a more inclusive message in the world.
This will be the label of Google Maps
The company explained that Google Maps will allow businessmen from the LGTBIQ+ community to identify themselves in this way in the application, to help consumers find "queer" businesses in different cities.
According to Google, this new tool was born so that interested people and consumers can support businesses and thus give community entrepreneurship initiatives, and also that members of the movement can create spaces for trade with each other.
The company explained that this type of labels or within its Google maps application, will be shown to users in the application interface, but they can also be searched for directly by typing keys such as "LGBTQ-owned businesses".
The company itself explained that it is not the first time that it has launched this type of tool to support the community, since this function of tagging businesses in which their owners belong to a specific community, It has already been applied especially in the United States, where entrepreneurs can label themselves as African Americans, Latin Americans, women or war veterans.
Likewise, regarding the LGTBQI+ community, Google had already added features to its maps to support them by labeling LGTBQI+ friendly spaces and places.
Some people show concern about the function
Although it is an inclusive tool, many people, especially the United States, show concern about this new function, since this geolocation application could be used by unscrupulous people who could take advantage of this type of tool. just to gain higher sales and positioning using various social causes.
Given this concern, Google Maps has focused on developing certain systems to somehow protect the owners of these premises that belong to the LGTBIQ+ community or other communities.
As an example, the platform says that they have identified derogatory or hateful comments against the staff of a certain commercial establishment.
Google is not the only technology that is using its platform to support this community, especially this June, Well, there are also the cases of Meta and TikTok.
Meta recently announced a series of LGTBIQ+-themed features that include stickers and avatars that, as mentioned by the company, will continue to be available for the rest of the year. The series of functions announced by the digital platform is a LGTBIQ+ themed tool, which are stickers and 3D avatars.
But also with this launch the company seeks a greater representation of this community in the metaverse and its social platforms.
Another clear example was TikTok, the Chinese social network that also enabled stickers and even various chat programs where specialists and even members of the community can share their experiences and raise awareness in the world.
Now read:
Cannes Lions 2022: these are the finalist Latin American agencies in Film
Toyota abandons its investments in Uber for this reason
DDB Mexico obtains a shortlist in the category of Sustainable Development Goals, with the Data Tienda campaign