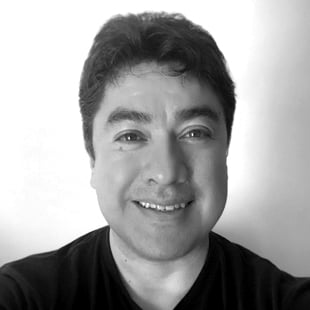 "Good design is good business" is a phrase that became famous for being used by one of the largest and most successful American companies: IBM International Business Machines, and was one of the first to turn their organization into a "piece of design".
Its management, products, buildings, corporate identity, as it was said at the time, had something in common, a well-thought-out design and, above all, very attractive for its time, a true disruption.
IBM hired the designer and architect Eliot Noyes in 1956, who modernized all aspects related to the brand and made IBM a company to imitate and above all the company to beat, a great example of the modern corporation of the 50s.
By forming the first corporate design program at IBM, Thomas Watson Jr. and Eliot Noyes forged a partnership that would shape corporate design thinking and culture for decades to come. They believed that corporate design should be based on character and not superficial image. Today, as a result of the efforts of Watson and Noyes, these principles continue to serve as some of the founding principles of the field of corporate design.
To build the program, Noyes drew on an extensive network of designers, architects, sculptors, and other visual artists that he had cultivated during his tenure as director of the Department of Industrial Design at the Museum of Modern Art (MoMa, 1939-1946) and in the years that followed. Noyes welcomed them into the halls of the corporation, to apply his methods and ideas to help shape IBM's identity. As a result, a modern and forward-thinking company expressed itself in the choice of architecture and art for its buildings, in the experiences it offered, and in the design of its products and marketing.
Paul Rand shared Noyes's belief that the visual representation of a company was inextricably linked to the quality of the company itself. Heavily influenced by modernist philosophy, Rand sought to "defamiliarize the ordinary" through his minimalist designs. His redesign of the company logo in 1956 under Noyes' direction, while subtle, marked the first step toward an integrated corporate design program at IBM. It also built Rand's reputation as a master of logo design. He continued to help shape how the IBM brand was expressed through his work on a wide range of print materials, from annual reports to product packaging, posters and marketing materials, for more than four decades.
Nowadays, design in many of its expressions is an essential part for organizations to express what their brand is, especially their values. I can mention great examples such as the extraordinary disruptive design of the first iPhone, the brand experience proposal of Starbucks with its famous "third site" or Disney entertainment venues to name a few.
Companies have used the principles of "design thinking" to get more attention from their consumers. Today, design is a way of thinking, a creative process that encompasses entire organizations, and has gone from the drawing board to being the main point of a board meeting.
With the advancement of technology, design has also evolved to new formats and platforms. A designer not only looks at the aesthetic part, but also focuses on the usability of the product so that the user has a good experience. This professional now incorporates programming, interactivity, and movement into his designs.
A study by the consulting firm McKinsey from 2018, where they analyzed 300 companies over a period of 5 years, shows that those that execute design principles with excellence obtain 32% more income.
Design has become for many years a strategic piece to lead companies to high-performance competitiveness, an extraordinary business tool.