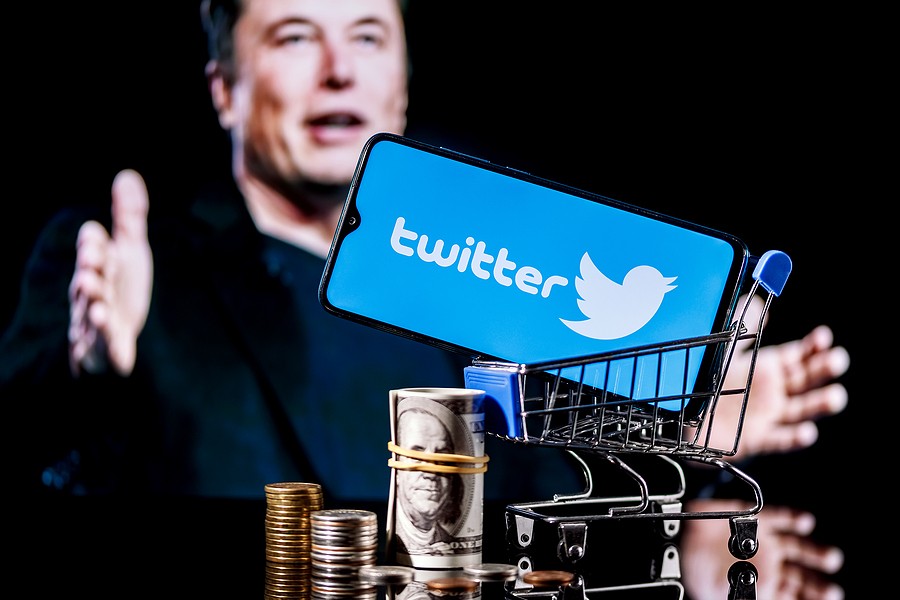 A month after taking over Twitter, tycoon Elon Musk has said he will launch the subscription feature on Friday, December 2, 2022.
The general director of the social network, also the largest shareholder of Tesla and SpaceX, among other companies, had announced changes to the blue mark verification and delivery system, but it had never been carried out.
As confirmed by the businessman, the paid blue symbol will come into effect from next Friday.
Musk said that Twitter will use three symbols of different color for organizations and companies and for people, whether they are famous or not.
"Gold symbols for companies, gray symbols for governments and blue for individuals (famous or not). It's painful, but necessary." Musk clarified in a Twitter post.
In addition, he said that all verified accounts will be manually re-authenticated before the new verification system goes live, the South African-born tycoon said.
Twitter had paused the blue symbol categorization service, which was going to cost $8 a month, in mid-November, after the proliferation of fake accounts.
In a previous announcement, the social network said it was going to relaunch it on November 29, but it has now been postponed until early December.
The coveted blue tick was until now reserved for verified accounts of politicians, celebrities, journalists and other public figures.
From December 2, anyone can have one, paying 8 dollars a month.
In this regard, Musk has not given details. In other words, it is not known if the price will be uniform throughout the world or there will be differentiations by country, as Netflix does, for example, which regulates the value of the plans according to the purchasing power of the inhabitants of each market.
Musk makes changes to Twitter
Elon Musk also decided to remove the operating system identification function of the phone from which posts are published. Something that, according to him, "is there and nobody knows why", in addition to taking up space unnecessarily.
That's right, when the feature is disabled, we will no longer know if companies like Samsung or Huawei, for example, are tweeting from an iPhone, as has been seen in the past.
The function is from the beginning of Twitter, just below each publication. There you can read "Twitter for iPhone" or "Twitter for Android".
The end of the identification of the device or operating system from which you tweet can be the salvation of many community managers of official accounts of rival iPhone companies, who when working from their own devices were exposed.
Instead of "Twitter for iPhone" or "Twitter for Android"you will begin to see other types of phrases and platforms that manage the social networks of each account.
Now read:
Elon Musk denies that FTX founder has shares in Twitter
Elon Musk loses 8.6 billion dollars in one day and, even so, he is still the richest in the world
Elon Musk unblocks Donald Trump from Twitter; AMLO added his vote in favor