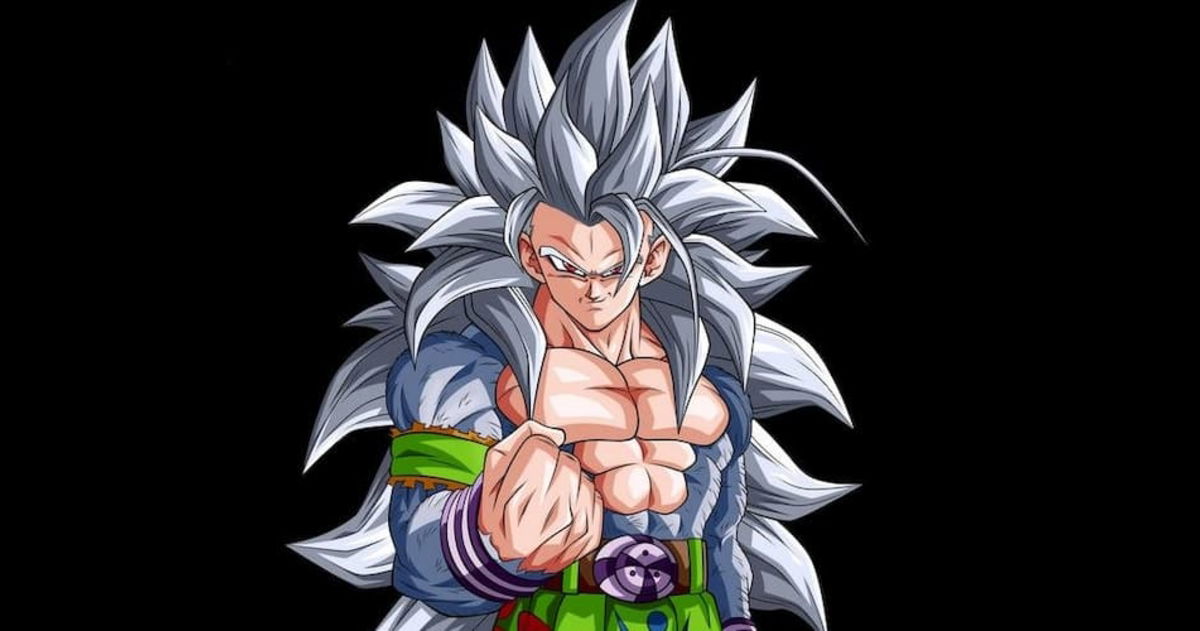 Finally, Goku's Super Saiyan 5 has been canonized, in a way, and no one even noticed.
brings us many memories Dragon Ball af. If you are from the 90s, you may know this popular "series" created by lovers of the Toriyama franchise. Although it is true that this never amounted to anything more than a simple fan art with impressive designs of the classic characters that we already knew, it is necessary to mention that this concept became very popular.
On Dragon Ball af we were shown the original Toriyama characters, but unlocking new transformations and taking its power to the limit. It is, in this way, how we met Goku Super Saiyan 5whose design did not leave anyone indifferent.
However, despite the fact that this design was made by a lover of the saga, David Montiel Franco, the truth is that the Super Saiyan 5 of Goku has been canonized, in a wayand no one has noticed.
What is Dragon Ball AF and the Super Saiyan 5 we saw?
In the late 1990s, there was Dragon Ball GTwhich, despite not being canon, He left us with many epic moments, including that emotional ending that made more than one cry and also the transformation of Super Saiyan 4.
Dragon Ball af was the name of a project made by lovers of Toriyama's work, where new designs and transformations of the characters were explored. One of the most imposing and impressive was goku super saiyan 5.
Its design was in line with that of the Super Saiyan 4 what we saw in Dragon Ball GT, _ with large fur covering most of their body. However, instead of being reddish, it was silver. The same with his hair, which reminded us of _Super Saiyan 3due to its shape and length, but also with a silvery hue.
Undoubtedly this was a design that it blew us all away and we wish it was canon. And many years later, it finally happened, although not as we thought and probably nobody noticed.
Super Saiyan 5 is canon! Or almost…
On Dragon Ball Super, our protagonists have not stopped training and getting stronger to face new and more powerful enemies. In fact, Goku and Vegeta have become disciples of Wiss, an angel, and Beerus, the God of Destruction of Universe 7.
As a result of all this, both characters have exceeded their limits and have reached new transformationsAs the ultra-ego for Vegeta, powered by rage, and the ultra instinct for Goku, where he enters a very calm state.
Goku with his ultra instinct complete, bears a resemblance to Super Saiyan 5 what we saw in Dragon Ball afwith his silver hair, although he has no features of the fur on the body or any other changes. However, where it does coincide is with the level of power that it has.
We all imagine that the_ Super Saiyan 5_ was a divine figure, with a power capable of rivaling the Gods and so it has been with him ultra instinct of Goku that we saw in Dragon Ball Super.
This new transformation is the most powerful state of the character and, although it does not have the same design that we wanted to see with that mythical image, it is its equivalent. Plus it's canon.
Related topics: dragon ball
Sign up for Disney + for 8.99 euros and without permanence Subscribe to Disney+!