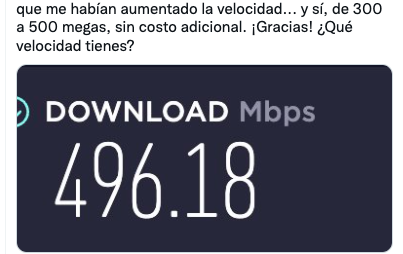 Mexico
Telmex wins back users, last Sunday, the company gave away an average increase of 200 megabytes to certain users, the chosen ones were notified by email; however, it is unknown how the beneficiaries were chosen.
Alsea is the leading operator of restaurants, fast food establishments and cafeterias in Latin America and Europe, announced that Fernando Gonzales will formally assume the global General Management of Alsea.
A simple handmade drawing was enough for Farmacias Guadalajara to overcome any advertising campaign on social networks. The actions that occur at points of sale, such as a simple drawing that ends up going viral on networks, prove that everything currently communicates
Banco Santander México will support with 1.6 million pesos the six winning university initiatives of the Santander X Award, during this edition more than a thousand participants participated, with more than 400 projects.
Germany
On this occasion, a couple has shown how Uber Eats can strengthen a distance love relationship, since a German user has sent corn and other food to his girlfriend through the platform, where he specifies the situation to the delivery man and thanks his attention.
Colombia
Geometry Colombia welcomes Tito Chamorro, Carolina Echeverri and Juliana Ibáñez, with these integrations, the agency continues to drive growth in innovative trade, one that allows the creative and commercial development of its brands.

U.S
Delta's CM wrote an innocent post in which he asked the airline's followers to write on Twitter what city changed their lives. Asking it in the middle of a health contingency was not wasted.
A woman spent about three weeks without knowing what she had won the lottery, the mail indicating that she had been a creditor of 3 million dollars had been lost for days in the junk mail tray.
Now read: