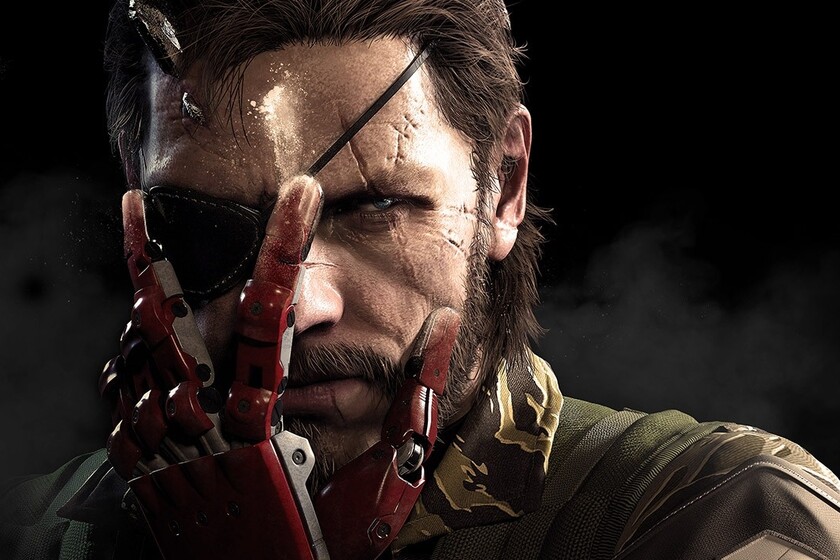 We did not miss our appointment. Extra Life offers you the best selection of offers, sales and discounts of video games for this weekend. Of course, you can also try many others for a limited time and decide if you keep them.
Either way, your wallet becomes afraid from … NOW !:
Free games this weekend
Epic Games Store
Steam
Free games with subscriptions
Playstation plus
Be careful here, because next Tuesday, October 5, will be the day on which the free titles for next month are activated. These are the last days to get the following:
Hitman 2 (valued at 69.99 euros). The Agent 47 come back to the load. If you like stealth games, this is one of the best you will find.
Overcooked: All You Can Eat (valued at 39.99 euros). Delicious pack that includes the two Overcooked plus all additional content. An absolute vice, especially if you play it as a couple from the sofa. Of course, this version is only for PS5.
Predator: Hunting Grounds (valued at 39.99 euros). We are facing one of those titles of asymmetric multiplayer, in this case with four players as mercenaries and one in the role of Predator. For fans of the film saga.
Therefore, next Tuesday you will be able to download for free the new batch that makes it up:
Hell Let Loose. We can experience the Second World War in the first person in a shooter that allows dozens of players to congregate in massive battles.
Mortal Kombat X (valued at 19.99 euros). Here bullets are for kids and gutting is the order of the day. Enjoy authentic massacres in lawless combat.
PGA Tour 2K21 (valued at 59.99 euros). Once again, we will have to pick up the golf club and prepare to achieve victory. Show that you are capable of making a hole in one.
Xbox Live Gold
This weekend, thanks to the Free play days For Gold members, the following titles can be tried at no cost. You don't keep them forever. If after trying them you like them and want to keep them, you will have to buy them. The good news is that they are on sale in case you decide to checkout:
The Games With Gold They have a new batch in October, but you can still download one of those from the previous month. These are the ones available at the moment:
Mulaka (valued at 19.99 euros). Action adventure with scenarios set in the north of Mexico in which you will also have to solve puzzles.
Aaero (valued at 8.99 euros). Mad Fellows, a study made up of two people, is responsible for this game that mix action and musical rhythm through some science fiction levels through which we will move at full speed with our ship leaving a trail of light.
Castlevania: Harmony of Despair (valued at 14.49 euros) Castlevania is always synonymous with quality and here it will not be less with a delivery that promises multiplayer for up to six players.
Stadia Pro
Cake Bash: Up to four players can join in a game in which will embody all kinds of cakes to fight against each other in fun minigames.
Control Ultimate Edition: a delicious adventure from Remedy, in which we will have all the expansions released, as well as the visual improvements.
Hello Engineer: exclusive to the platform, here you will have to overcome challenges in an open amusement park, although of course, the neighbor will come to touch your nose.
Spirit Lucky's Big Adventure: Based on the story of Spirit, here we will learn about the relationship between a girl and her horse, becoming friends while searching for a fantastic treasure.
Unto the End: Each move will have to be thought through, as on our way back home we will wage personal battles in which a wrongly thrown thrust can lead to death.
PC video game deals
Steam
Dying Light Enhanced Edition for 14.99 euros (before 29.99 euros, 50% discount). The final version from an apocalyptic world full of zombies. Of course, you take all the DLC with it.
Little Nightmares II for 20.09 euros (before 29.99 euros, 33% discount). Intriguing like few others, here you will find yourself dodging mysterious beings with dangerous intentions. An adventure that does not disappoint.
NieR Replicant ver.1.224744 (before 20.99 euros, 40% discount. Uros, 35% discount). The Lord Yoko taro returns with one of his plot messes that we love to dive into. Peculiar and hopelessly captivating RPG.
Outer Wilds for 12.59 euros (before 20.99 euros, 40% discount). One of the jewels in Annapurna's crown and now releasing its first and only DLC. The universe has more secrets than you can imagine.
Dragon Ball Z: Kakarot for 19.79 euros (before 59.99 euros, discount of 67%). Classic that never fails. Relive the adventures of the manga Akira Toriyama with Goku and company.
GOG
Horizon Zero Dawn Complete Edition for 29.99 euros (before 49.99 euros, 40% discount). Good old Aloy wants to surprise us again in 2022 and with her first installment you can learn her first story. Frozen Wilds DLC included.
Divinity Original Sin 2 for 17.99 euros (before 44.99 euros, discount of 60%). Be careful, you may start playing and when you look at the calendar days have passed. An RPG of those that hook but well and it will take you hours to complete all its content.
Prey: Digital Deluxe Edition for 15.99 euros (before 39.99 euros, discount of 60%). In Arkane there are true masters of level design and here they are completely up to par. The Talos I is disturbing, especially if it is filled with an alien race.
Loop Hero for 9.89 euros (before 14.99 euros, 34% discount). Without any doubt, one of the great pearls of this year. Return Digital Hit the key again with a rogue like that won't let you take your eyes off the screen.
Disco Elysium – The Final Cut for 21.99 euros (before 39.99 euros, 45% discount). The best possible edition of which is perhaps the conversational adventure best achieved ever. The idea of ​​RPG is conveyed perfectly by realizing that each phrase can have unexpected consequences.
Video game deals on consoles
PS4 / PS5
The Last of Us Part II for 25.99 euros (before 39.99 euros, 35% discount). The Naughty Dog masterpiece. If you own a PS5, you can enjoy the patch at 60FPS while going on a journey that will change Ellie forever.
Resident Evil 3 for 19.79 euros (before 59.99 euros, discount of 67%). Of course, do not miss Racoon City and the damn Nemesis on our heels. Jill valentine It will be difficult to avoid the biological weapon.
Days Gone Digital Deluxe Edition for 29.99 euros (before 49.99 euros, 40% discount). Deacon St. John He has only one goal: to rescue his girlfriend and get out of a world devastated by the undead alive. Get on your motorcycle and hit the road.
Cyberpunk 2077 for 33.49 euros (before 49.99 euros, 33% discount). Night City is still amazing and has a lot to offer. CD Projekt It was not successful with the launch, but that has not prevented us from having a work that is very worthwhile.
Battlefield V for 5.99 euros (before 39.99 euros, 85% discount). At this price it is well worth immersing yourself in bloody battles for up to 64 players. Everything is to get hit between eyebrows and the bastard who does not stop killing us.
Xbox One / Xbox Series
Metal Gear Solid V: The Definitive Experience for 9.89 euros (before 29.99 euros, discount of 67%). The closing of the Big Boss story. The last chapter of the mythical saga of Hideo kojima in a pack that gathers Ground zeroes too.
Final Fantasy XV Royal Edition for 17.49 euros (before 34.99 euros, 50% discount). All post-released content included. While we wait for the arrival of the new delivery, Noctis and company They need your help to travel the world by car.
Resident Evil 2 & 3: Racoon Edition for 31.99 euros (before 79.98 euros, discount of 60%). A fabulous duo. The two Capcom remakes in a single deadly pack, ensuring hours of replayability and plenty of skulls to bust.
Dragon Quest XI S: Echoes of a Lost Past – Definitive Edition for 25.99 euros (before 39.99 euros, 35% discount). One of the legs of the Square Enix table. Dragon Quest has always been known for being more colorful than Final Fantasy, which does not prevent their stories and fights from being really deep.
Ninja Gaiden: Master Collection for 29.99 euros (before 39.99 euros, 25% discount). Ryu Hayabusa is a deadly swordsman and here you will have the opportunity to control it in a spectacular set-up. Of course, you may end up uninstalling the game due to its brutal difficulty.
Nintendo switch
Super Mario Odyssey for 39.99 euros (before 59.99 euros, 33% discount). The last great installment of mustachioed plumber It is not only one of the best that Nintendo has presented to us, but possibly the most original of all.
Little Nightmares Complete Edition for 6.99 euros (before 34.99 euros, 80% discount). Six is ​​a little girl covered by her yellow raincoat, which has a lighter and a lot of value to escape from a ship full of strange and threatening people.
The Legend of Zelda: Link's Awakening for 39.99 euros (before 59.99 euros, 33% discount). The return of a classic, from the same perspective, but with a revamped graphic section. Link will have, once again, to overcome all kinds of obstacles and dungeons.
Ni no Kuni: The Wrath of the White Witch for 11.99 euros (before 59.99 euros, discount of 80%). Beautiful RPG like few others. No matter the years that pass, Ni no Kuni will always be a saga that provides us with a smile and excellent hours of play.
Luigi's Mansion 3 for 39.99 euros (before 49.99 euros, 33% discount). The Green Plumber rolls up his sleeves in his third spin-off to re-catch all kinds of ghosts, specters and entities. Here puzzles and fighting prevail, moving away from the traditional formula of his brother.
News and reservations
FIFA 22 has just come out and the ball rolls once more. This season you can get the PS4 version for 63.90 euros.
Metroid Dread arrives next week and you can already book the adventures of Samus Aran for 54.99 euros.
Delayed a few weeks, we are still waiting for the colossal battles of Battlefield 2042, which is in reserve for the new generation for 71.90 euros.
Already thinking in the long term, Elden Ring is presented as one of the most promising titles of 2022 and for 64.99 euros it is yours. Remember that the lowest price you reach until launch is the one you will be charged.
Going back to the old school, you have the Game & Watch: The Legend of Zelda for only 49.95 euros.
More offers?
If after all this our Saturday section falls short, you can be up to date and at all times informed of the main offers in the Hunting bargains from Engadget, Engadget Mobile, Engadget Android, Espinof and Applesfera, our other colleagues from Purchasediction and also in this flipboard magazine.
Note: some of the links posted here are from affiliates. Despite this, none of the aforementioned products have been proposed by either the brands or the stores, their introduction being a unique decision of the team of editors.