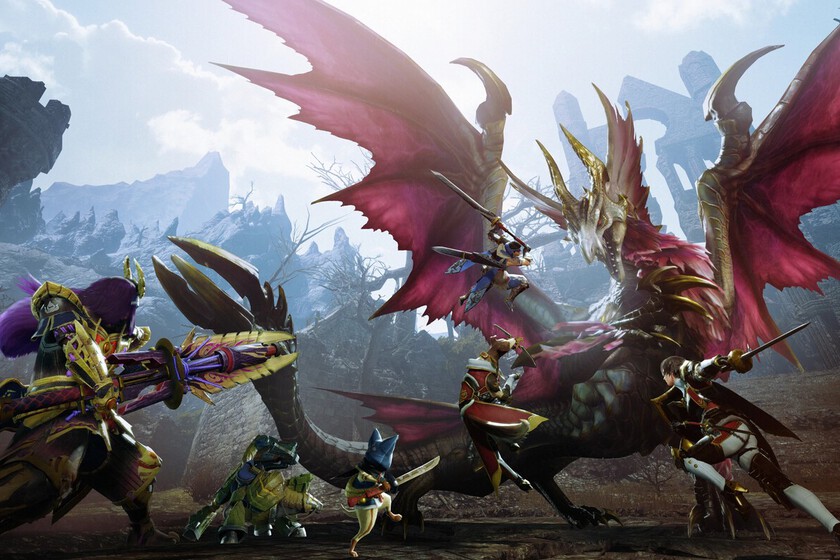 Saturday arrives and that, in VidaExtra, means that we bring you a good handful of offers and discounts on games so you can enjoy the weekend on both console and PC.
Free games this weekend
Unrailed! is free to download on the Epic Games Store and you keep it forever. This is a game focused on cooperative multiplayer where you will have to build a railway through procedurally generated worlds. Download from the Epic Games Store.
Far Cry 6 is free to play over the weekend, though you don't keep it forever. It is available for download at the Ubisoft Store, the Epic Games Store, the Xbox Store (with Gold) and the PSN.
despotism 3k It's free to download on Steam and you keep it forever. It is a strange mix between extreme resource management and roguelike mechanics. Download from Steam.
Last Oasis is to try for free during the weekend, though you don't keep it forever. It is a survival MMO. Download from Steam.
Free games with subscriptions
playstation plus
Once downloaded, you will keep these games forever while you have an active PS Plus subscription.
xbox live gold
This weekend, thanks to the Free play days with Gold, you can try these three games for free. You don't keep them forever, if you want to keep them once tried, you'll have to buy them:
far cry 6. The latest installment to date of the popular Ubisoft saga, ready for you to take a bite if you haven't already tried it. Download from the Microsoft Store.
roguebook. Beware that Richard Garfield, the person in charge of Magic: The Gathering, is involved. It's a roguelike deck-building game where you'll form a team of two heroes, each with their own cards and abilities. Download from the Microsoft Store.
The Serpent Rogue. An action adventure set in a medieval fantasy world filled with magic, wild creatures and evil serpents. Download from the Microsoft Store.
On the other hand, the games that you can download with Gold and that you can keep as long as you have an active subscription are these:
PC video game deals
Civilization VI on Steam for 8.99 euros. If you are looking for a good strategy, here you have it at a good price.
FIFA 22 on Steam for 9.59 euros. Well, that, the current installment of the franchise for less than 10 euros.
It Takes Two on Steam for 19.99 euros. A title that is played only in cooperative for two and that is the best we have tried. Platforms, puzzles, action and lots of fun.
Monster Hunter Rise on Steam for 30.59 euros. Although if your thing is to hunt gigantic monsters, watch out for the latest installment of the saga that is half price.
Tekken 7 on Steam for 5.99 euros. Do you want a good, nice and cheap smack game? Here it is.
Video game deals on consoles
A Way Out (PS4/PS5) for 7.49 euros. Cooperative game for two with a very marked cinematic cut in which you will have to escape from a prison. Essential.
The Last of Us Part II (PS4/PS5) for 19.99 euros. Naughty Dog's masterpiece, few introductions needed at this point.
Devil May Cry 5 + Vergil (Xbox One/Series) for 9.89 euros. It's hard to say no to a good hack and slash, and this is one of them. Head for him.
Resident Evil 2 (Xbox One/Series) for 15.99 euros. The same thing happens with a game as round as this remake is. Delicious from start to finish.
monster hunter rise (Nintendo Switch) for 29.99 euros. If hunting big monsters is your thing and also being able to do it from anywhere, what are you waiting for with this one?
Super Mario 3D World + Bowser's Fury (Nintendo Switch) for 39.99 euros. And if we talk about platforms and Mario, this combo of game + cool additional content for this price is more than interesting.
News and reservations
More offers?
If after all this our Saturday section falls short, you can be up to date and at all times informed of the main offers in the hunting bargains of Xataka, Engadget Mobile, Xataka Android, Espinof Y applesphereour other colleagues Buydiction and also in this flipboard magazine.
Note: some of the links in this article are affiliate links and may benefit VidaExtra.