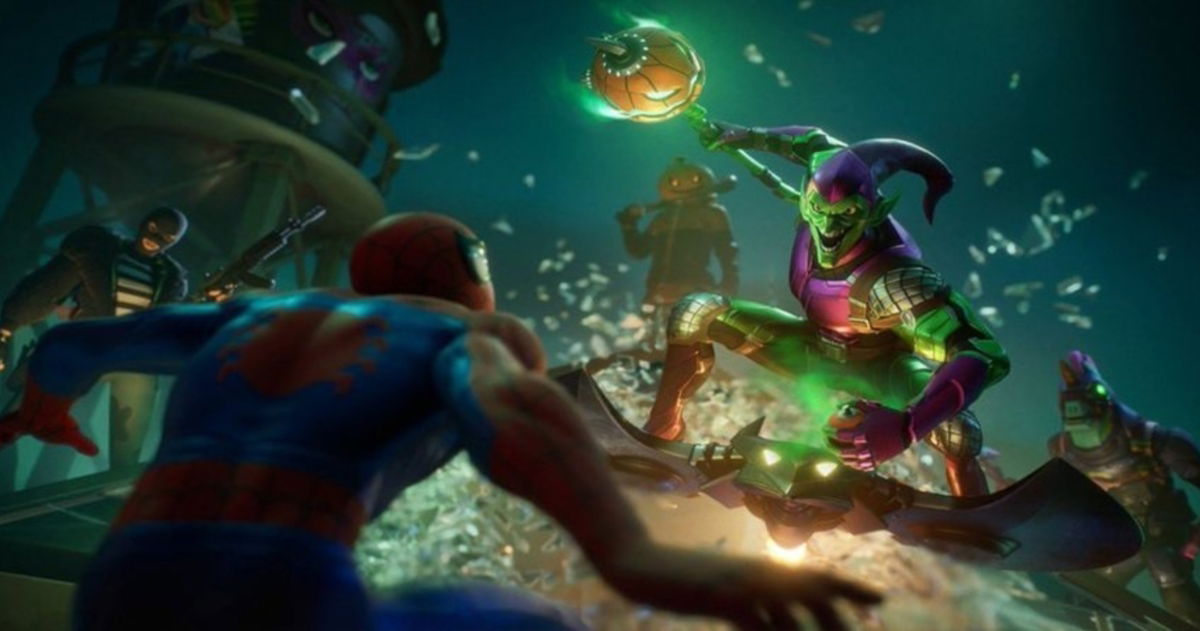 Fortnite has been a topical game for years, giving reasons for it the huge number of players it receives daily, thus becoming a celebrity and not only in the video game industry. This is the reason why many audiovisual products decide to carry out collaborations with the Epic Games title, this being the case, for example of the series based on League of Legends, Arcane, which has had content in the title.
However, it must be said that the biggest phenomenon in popular culture in recent months has been Spider-Man No Way Home, reaching such a scope that Marvel items have even been added back to the in-game store. And this climax came with the addition of Spider-Man and MJ as playable characters, although they won't be the only ones to arrive.
The Green Goblin will join Fortnite
As expected, Fortnite is nourished not only by heroes, but also by villains, thereby giving rise to the revelation that the Green Goblin will be a skin in the Battle Royale. This has been known thanks to a leak shared by HYPEX, which show this villain entering the scene with the robotic appearance that he has in both the Sam Raimi saga and Spider-Man No Way Home mixed with his classic look from the comics. You can see it below:
GREEN GOBLIN SKIN! (via @ralisdumb) pic.twitter.com/AV2TgBNYCP

— HYPEX (@HYPEX) January 18, 2022
Having said all this, it must be added that Fortnite Battle Royale is living on the crest of the wave with the one that is being Chapter 3 of the title, which does not aim to be the last. Likewise, it must be said that, regarding the Green Goblin, which at the moment no specific date of arrival has been given in this leak, although seeing that in both images it looks quite complete and finished, it shouldn't take too long.
Related topics: Fortnite
Subscribe to Disney+ for only €8.99! to subscribe
3 months of Amazon Audible FREE! Access over 90,000 original audiobooks and podcasts Free Trial