Coffee lovers are clear that The coffee maker we choose for home can make a difference in our mornings. The options are as many as the types of pockets: capsules, automatic, super automatic…
brands like De'Longhi they have everything for all kinds of tastes, preferences and budgets, proof of this is this selection of five coffee makers of the brand as complete as it is varied:
This De'Longhi Magnifica S is the super-automatic coffee maker with the Amazon recommendation black label. It stands out for its high-precision grinder that is capable of preparing coffee at home at a professional level thanks to its 15 pressure bars and its 13 different adjustable programs.
Another interesting feature is that, after making everything from cappuccinos to espressos, we don't have to complicate our lives to leave it as good as new, since it has a self-cleaning system. You will find it on Amazon for 329.90 euros.
De'Longhi Perfetto Magnifica S – Superautomatic Coffee Machine with 15 Pressure Bars, for Espresso and Cappuccino, 13 Adjustable Programs, Self-cleaning System, ECAM 22.110.B, Black 35 x 24 x 43 cm
With an average rating of 4.4 stars from no less than 21,000 previous buyers, we have this De'Longhi Dedica, a compact design manual espresso machine in stainless steel.
It is a model with 15 bars of pressure, which can prepare two modes of coffee (ground or single dose) and that it has a 1.3 liter water tank. We have it available in various colors to choose from and on sale for 229.90 179 euros.
De'longhi Dedica – Stainless Steel Pump Coffee Maker for Ground Coffee or Single Dose, Espresso and Cappuccino Maker, 1.3 Liter Tank, Anti-Drip System, EC685.M, Metal 30x33x15cm
This simpler version of De'Longhi's Lattisima, the Touch Animation model with features similar to the previous one: milk tank, automatic switch-off, single-dose… but instead of nine recipes it has 6 automatic types of coffee (espresso, long, creamy latte, cappuccino, latte macchiato and hot milk).
A machine that promises rapid heating in just 25 seconds, so you don't have to wait a minute to have your coffee ready. We found it on Amazon for 304.58 euros.
Nespresso De'Longhi Lattisima Touch Animation EN560.B – Nespresso single-dose capsule coffee machine with milk tank, 6 selectable recipes, black color, Includes welcome pack with 14 capsules
A super automatic that allows you to drink freshly ground coffee since it incorporates its own grinder system to achieve this effect, although it also allows you to work with previously ground coffee.
Its complete design also includes a milk warmer and an LCD touch control screen to easily choose the type of coffee you want by pressing just one button. It also boasts a Doppio+ function that promises an aroma and extra energy. Available discounted on Amazon for 579 549 euros.
De'Longhi Perfetto ECAM 23.460.SB – Supe automatic coffee machine (15 bar pressure, automatic cappuccino system, removable 1.8 L water tank, LCD panel, automatic cleaning) Silver/Black [Clase de eficiencia energética A]
Capsule coffee machines have much cheaper options, some brands almost give you the coffee machine itself for the purchase of capsules (or they come with a built-in gift), in any case, they do not usually exceed 100 euros.
One of the cheapest is this coffee maker signed by De'Longhi for Nespresso – in an elegant cream colour. It is a new version of the Nespresso classic, with a single-dose capsule system, 19 bar pressure, automatic shut-off and a compact design that takes up minimal space. It's on sale today 109 83.93 euros.
Nespresso De'Longhi Inissia EN80.CW – Nespresso single-dose capsule coffee machine, 19 bars, automatic shut-off, cream color, Includes welcome pack with 14 capsules
With a pro-inspired luxury finish, this Gran Lattissima by De'Longhi for Nespresso is one of the most complete options. A coffee maker with a milk tank, to create the creamiest foams, 19 bars of pressure and up to nine recipes (we can create everything from cappuccinos to latte macchiatto).
If we are somewhat clueless, it is important to bear in mind that the coffee maker has an automatic shutdown function. We can find it discounted in black today on Amazon for 269 199 euros.
De'Longhi Lattissima One Evo, Single Use Capsule Coffee Machine, Automatic Milk Frother, Cappuccino and Latte, EN510.B, 1450W, Black
Other interesting offers
Remember that you can continue saving every day with the amazon discount coupons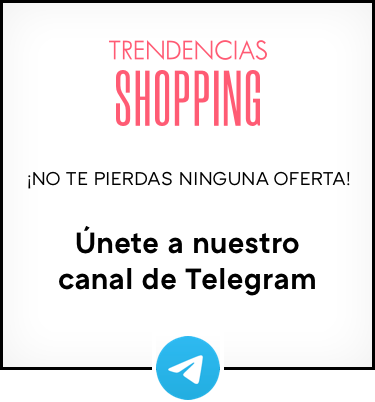 You can be up to date and at all times informed of the main offers and news of Trendencias Shopping in our channel of Telegram or in our profiles Instagram, Facebook and the magazine flip board.
Note: toSome of the links in this article are affiliated and can bring a benefit to Trendencias
Photos | Unsplash, Amazon.