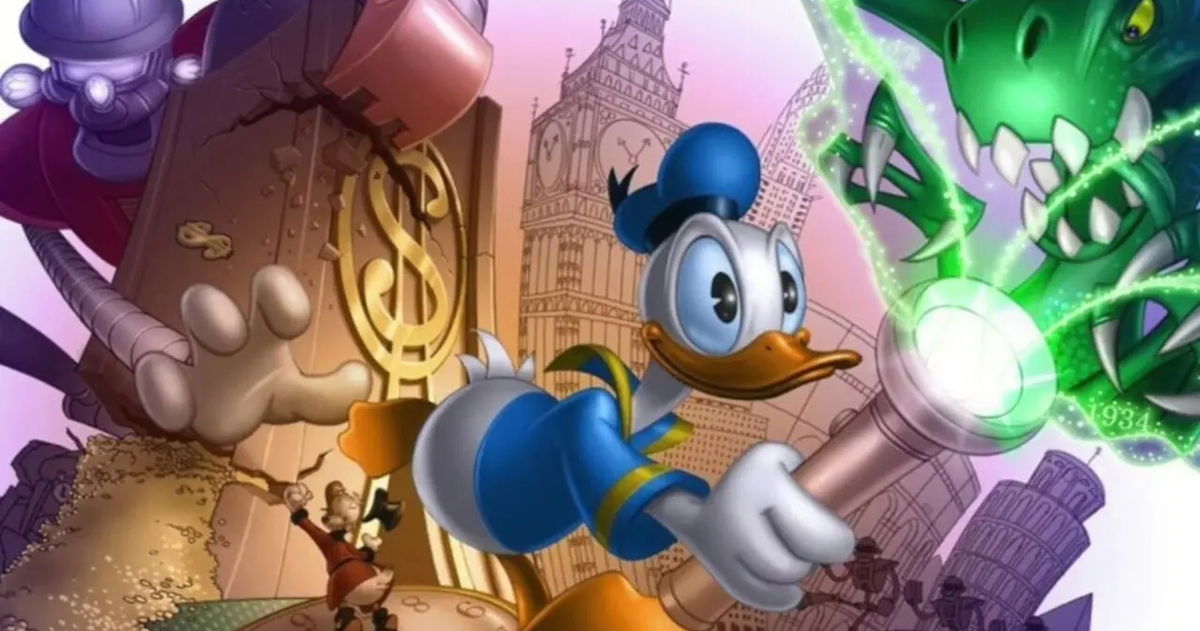 Share
Epic Donald was canceled when Disney decided to stop publishing video games.
2012 was a magical year for the Epic Mickey saga. On the one hand, the consoles of the moment (PS3, Xbox 360, Wii, PSVita) and PC received Epic Mickey: The Power of Twowhile the portable Nintendo 3DS received Epic Mickey: Mystery World. The first of these was a sequel that saw players control Mickey Mouse and, for the first time, Oswald the Lucky Rabbit, Walt Disney's first cartoon star, in a new character-filled adventure of creativity and discovery. and Disney world attractions.
For its part, Epic Mickey: Mysterious World was a platform game that rescued the evil witch Mizrabel, the villain of Castle of Illusion Starring Mickey Mouse, in an adventure full of rescues of mythical Disney characters while we faced the most famous villains. However, the surprise has been knowing now that there are images of the spin-off of the saga starring Donald that was to arrive years later.
The Game Room program of youtuber Slope has been in charge of revealing the epic donald first footage, a game that never saw the time. The project was rumored in the year 2016, when Disney and Junction Point planned this title with Donald, Duckburg and more characters. However, the project was immediately canceled when Disney Interactive Studios closed its doors in 2016 after Disney itself decided to move away from self-publishing.
Epic Donald wasn't the only Disney game canceled
The images of Epic Donald can be seen from minute 18:41 of the video, where we can see that the footage is from the year 2012, when Epic Mickey 2 was released. In addition to the conceptual art that accompanies this news, we have known little else about this adventure that was going to follow the style of Mickey's adventures. Finally, it should be remembered that another of the canceled projects was Epic Disney Racerswhich would have pitted the main canonical Disney animated characters plus those from Epic Mickey, including Mickey and Minnie Mouse, Oswald the Lucky Rabbit, The Mad Doctor, Scrooge McDuck & Huey, Dewey and Louie, and Cruella De Vil.
Related topics: Multi platform
Share
Follow Alpha Beta Play and find out about all the news in video games and anime Follow us on Google News